Canada, Eh?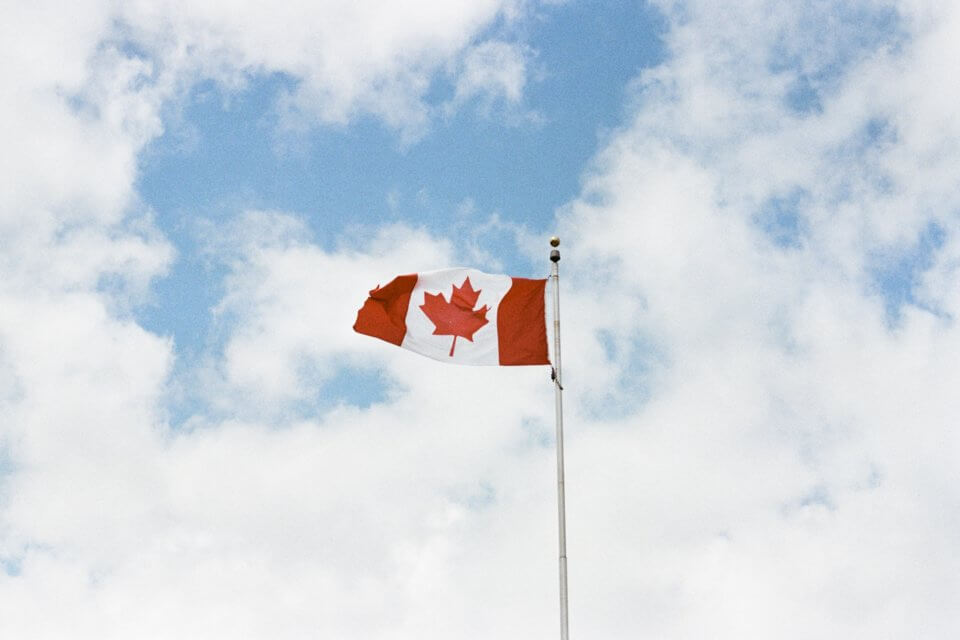 It's almost that time! Canada turns another year older…152 years never looked so good. Our wonderful country is made up of many cultures, histories and…climates, I mean only Canada would have 25 cm of snow on the first week of summer! (We hope Alberta is holding in there.) This weekend is dedicated time to celebrate our beautiful country so put on your red and white and get ready to party! Check out your Kids & Company location to get updates on any fun events happening in your area – maybe you will enjoy fireworks or cook up a yummy traditional meal.
For me, the best way to celebrate any occasion is with food – it has the power to bring people and cultures together. There are many foods that represent Canada. Some common Canadian foods are maple syrup (surprise!), poutine, Montréal smoked meat, peameal bacon and butter tarts. While we may not have the healthiest traditions, we definitely have some of the tastiest!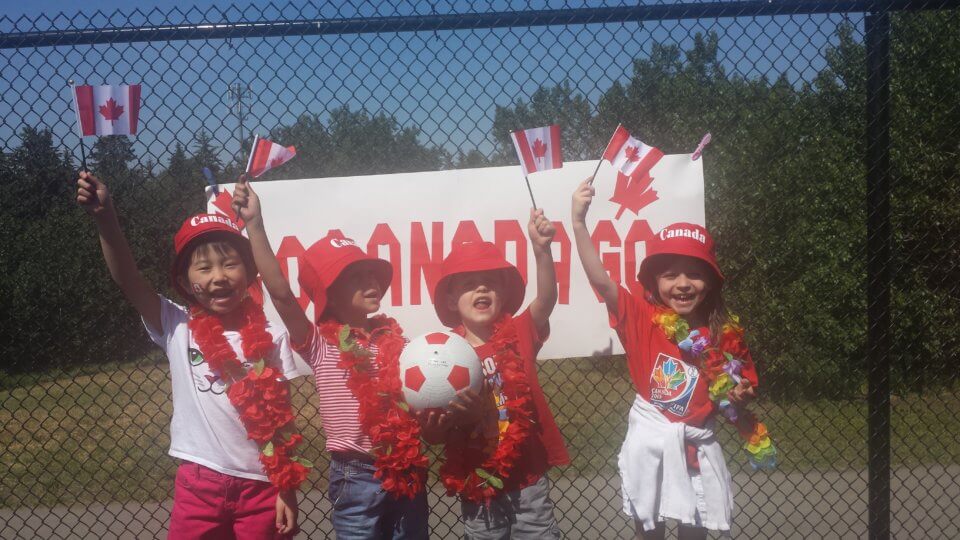 One of the best things about Canada is our diversity. There is not just one way to eat there are hundreds! We have ethnic specific grocery stores, restaurants and communities – we can fix any craving there is! If you get a chance let us know what foods that you associate with Canada! On our menu this week we range from having Greek food to Mexican food to fish from our coasts.  At the Kidco Kitchen, our main goal is to create a diverse menu for your little ones while also making our meals tasty, colourful and nutritious!
This weekend, challenge your family and friends to make dishes with local ingredients!  Especially in summer months, Canada has loads of fresh produce, dairy, meat and grain products that are locally produced!  Buying local will support your local farmers and give your meals some added nutrition and flavour.
To start off your Canada day right, we are sharing a recipe for Patriotic Pancakes (with locally grown raspberries – if possible)!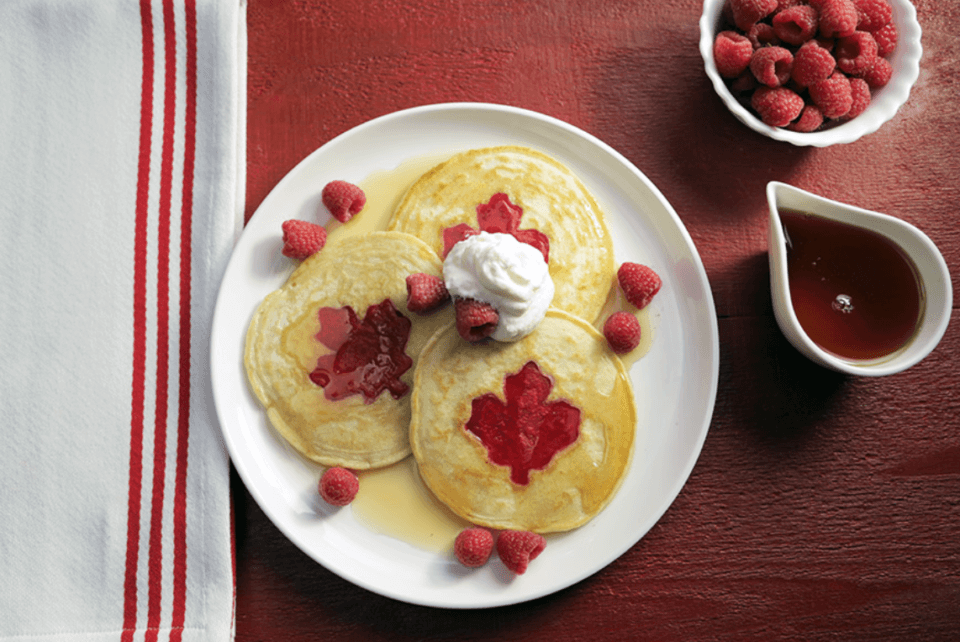 Ingredients:
1 egg
1 cup milk
1 Tbsp butter, melted
1 1/4 cups all-purpose flour
2 tsp baking powder
Pinch salt
22 ml red food colouring
1/4 cup vegetable oil
Toppings:
Maple syrup
2 cups fresh raspberries
1/2 cup whipping cream, whipped
Directions:
1. In a large bowl, whisk together egg, milk and butter, then whisk in flour, baking powder and salt until smooth. Let stand for 20 minutes.
2. Measure 1/3 cup of the batter into a shallow bowl, and thin with enough water turn into a creamy consistency. Tint red with food colouring.
3. Over medium-low heat, heat a nonstick skillet with 1 Tbsp oil per pancake. Brush 2-inch (5 cm) maple leaf-shaped cookie cutter with some of the oil. Place in skillet. Pour in enough red batter to fill, then cook 1 minute until set on bottom. Holding cutter with tongs, or hands, lift the cutter away from maple leaf shape. Using a squeeze bottle or spoon, top each leaf with enough white batter to cover.
4. Cook until bubbles form on tops, about 3 minutes. Turn pancakes and cook until bottoms are golden, about 1 minute.
5. Working in batches and brushing the pan with remaining oil as necessary, repeat with remaining batters, cleaning off cookie cutter when needed.
We are so lucky to live in a country like Canada so make sure you sing happy birthday (or rather an O'Canada) and think about all of the amazing things Canada has to offer. Why not celebrate by making a traditional meal with loved ones or by watching some fireworks by the beach? Don't skip out. Happy Canada Day!
Don't forget to follow us on Twitter @kidcochildcare and on Instagram @cheflisaruscica!
Cheers,
Chef Lisa Ruscica
Chief Food Ambassador
Posted on: Wednesday June 26th, 2019
Posted by: Lisa Ruscica