Cooking with the Kidco Kitchen
We have had another successful year at Kids & Company opening several new centres across the country! As we continue to grow, our Kidco Kitchen team remains as close knit a family as ever. We are so proud of our dedicated kitchen teams that provide daily healthy, delicious food for all your kiddies. We thought it would be nice to give everyone a taste of what a day in the life of the Kidco Kitchen looks like so you can see what we're all about!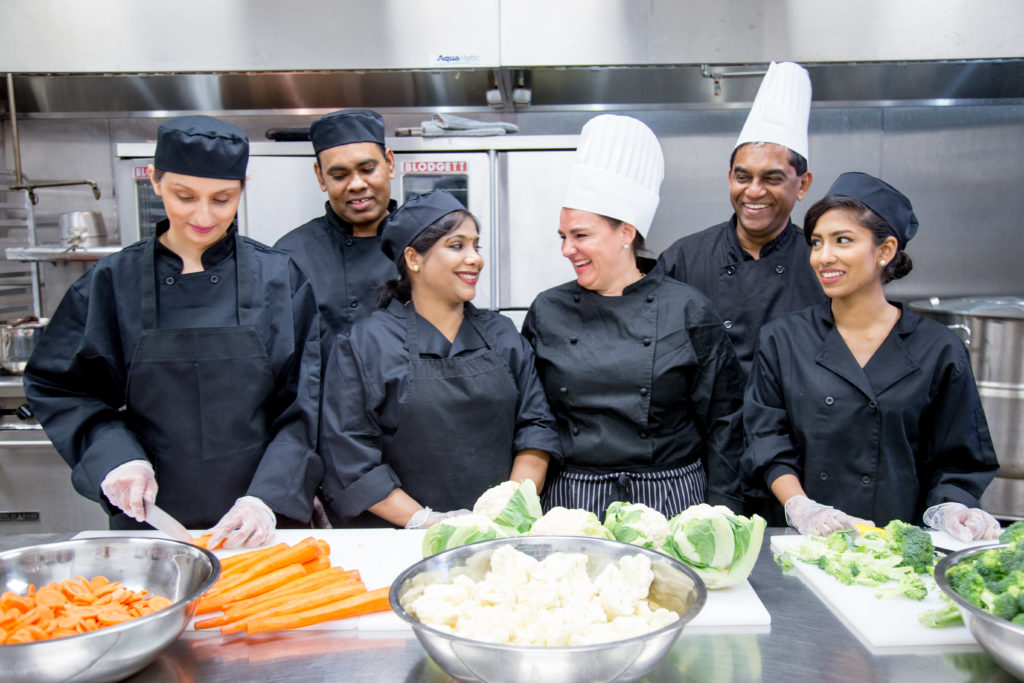 Last year our marketing team organized a photoshoot at our Ajax commissary kitchen where we filmed a day in the life of the Kidco Kitchen from start to finish.  I joined Chef Jonathan and his kitchen team for a fun day of prepping and cooking the food, delivering the food to our centres and then the most rewarding part, watching the children enjoy their snacks and lunch. It was such an incredible day to get to experience all aspects, see the execution of our menu planning and all of our hard work come to fruition…it was truly AMAZING!!!!
Not only did we get to see the children loving the food, we had the opportunity to watch them participate in family style dining. We went to each classroom and saw the different age groups learning the importance of family style dining, improving fine motor skills, giving them a sense of independence and ultimately, eating more.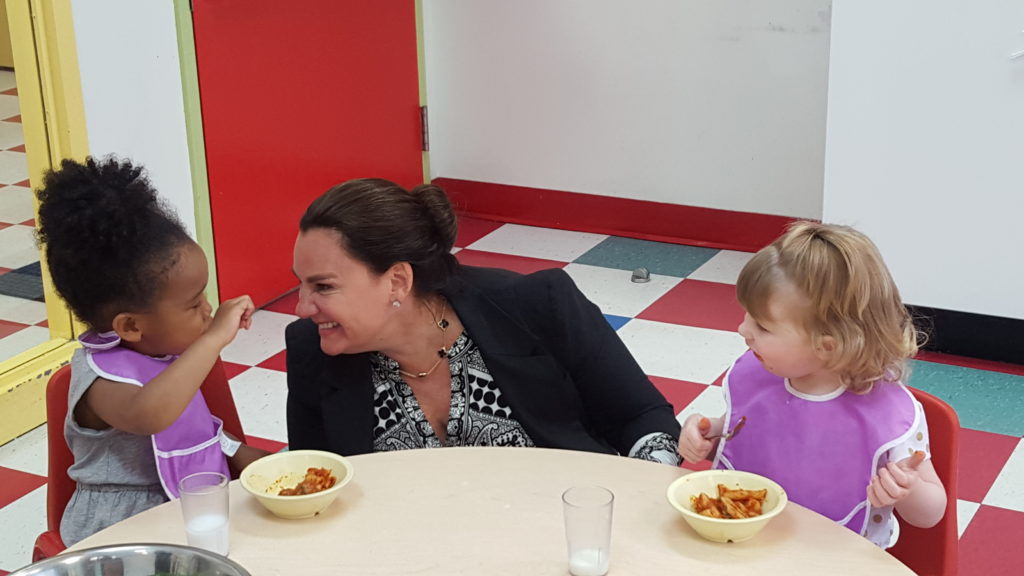 All the kiddies are doing such a great job! We strive for consistency across all our centres, and nothing makes me happier than when our centres send in pictures of all our students enjoying the nutritious and delicious meals our Chefs continue to cook.
In case you were wondering just how much fun we have feeding your kiddies, please enjoy our newly launched Kids & Company video on our YouTube channel, "Cooking with the Kidco Kitchen". Click here to view it!
Don't forget to follow us on Twitter @kidcochildcare and on Instagram @cheflisaruscica!
Cheers,
Chef Lisa Ruscica
Chief Food Ambassador
Posted on: Wednesday January 18th, 2017
Posted by: Lisa Ruscica