Corny Corn!
With the summer burning bright and hot, using the BBQ or grill is a great way to introduce new flavour into a meal and keep the heat out of the kitchen. Today we are going to talk about how to throw the best BBQ!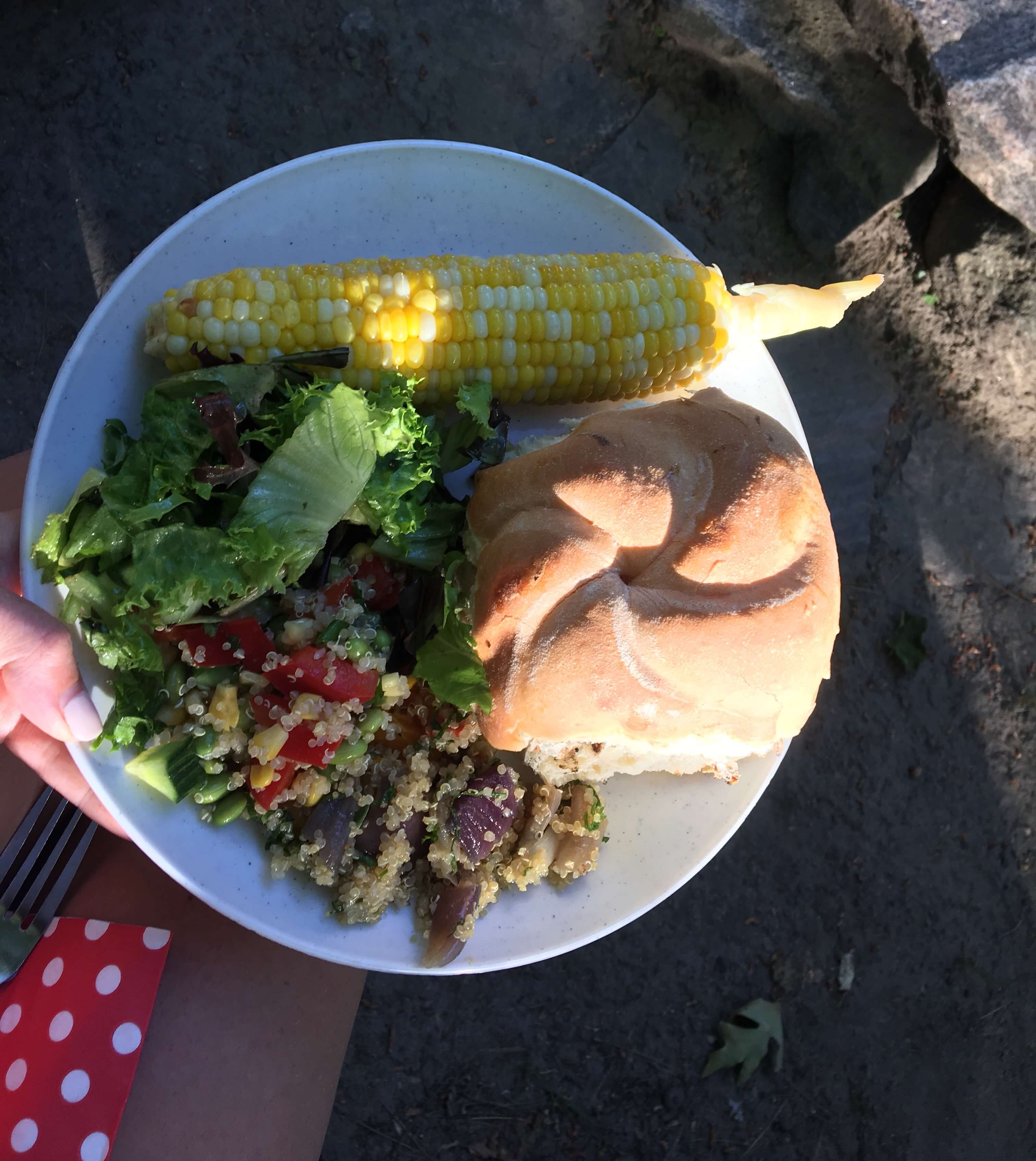 A popular August menu item is fresh, sweet corn! Corn (also known as "maise") is Canada's third most valuable crop and thrives in August! Corn often gets mistaken for a vegetable, but it is actually a whole grain! Corn is rich in vitamin C, B and is an excellent source of fibre, with 3g in just half a cup! Each juicy, crunchy ear of corn has an average of 800 kernels in 16 rows – there's just no other food like it! Other than the traditional yellow, corn also comes in other fun colours such as black, green, red, purple and blue!
Corn is naturally sweet and delicious on its own but it is fun to introduce new flavours and spice it up from time to time. To grill corn, you can do one of two things. You can leave it in its husks and grill it right on the BBQ or you can shuck the corn and grill them bare. To grill them bare coat each corn cob with some butter and allow them to grill for about 10-15 minutes or until the kernels are soft. If you don't like the charred flavour keep them in their husks or wrap them in foil!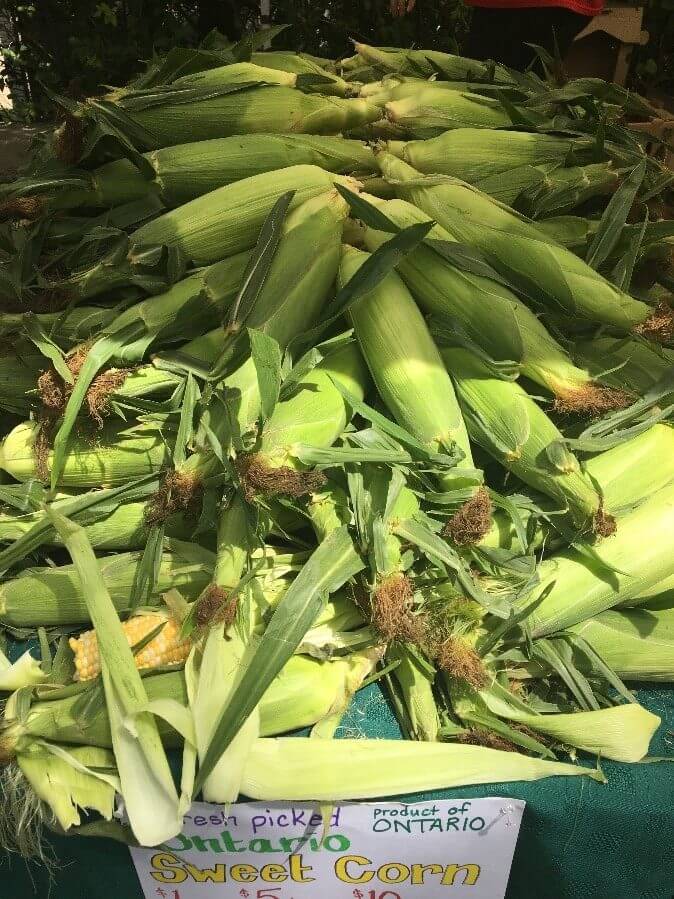 Once your corn is cooked, cut each of the cobs in half as it makes it easier for little ones to manage and is the perfect size for a side dish!
Now to give it a little kick, we are introducing a Mexican flare corn on the cob which will go perfectly with any main BBQ dish!
Ingredients:
• 2 Tbsp Chopped Cilantro
• 2 Cup Sour Cream
• 2 Tbsp Taco Seasoning
• 2 tsp Hot Sauce (Optional)
• ½ Cup Shredded Cheese
Instructions:
1. Mix the sour cream, taco seasoning and hot sauce until well combined. Add to a piping bag or zip lock bag for an easy drizzle!
2. Drizzle the sauce on top of the corn and sprinkle with cilantro and cheese!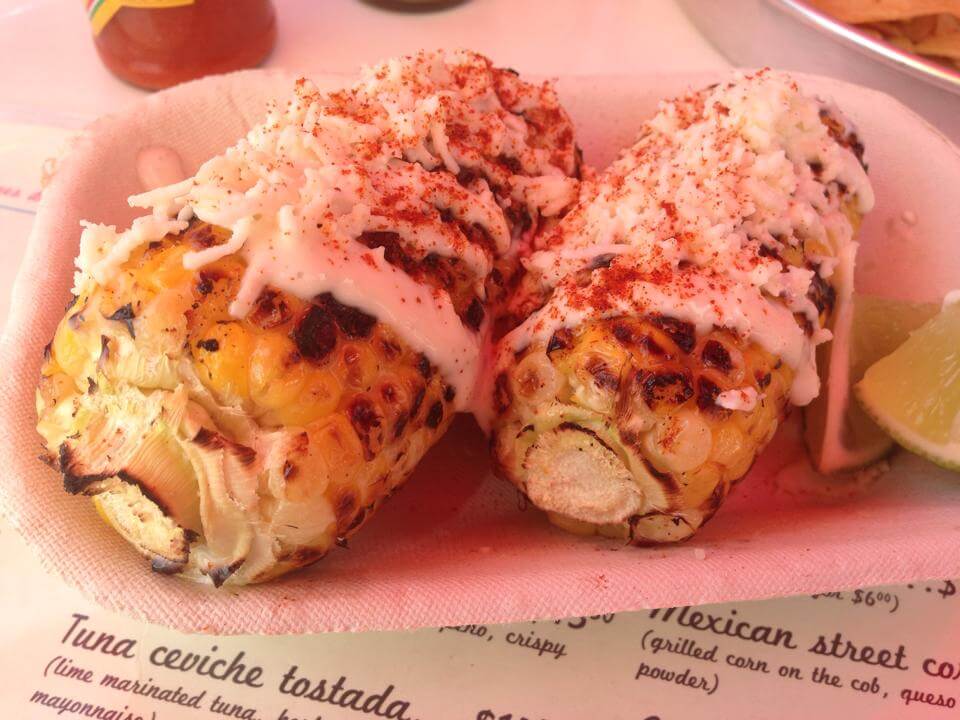 Don't forget to follow us on Twitter @kidcochildcare and on Instagram @cheflisaruscica!
Cheers,
Chef Lisa Ruscica
Chief Food Ambassador
Posted on: Wednesday August 8th, 2018
Posted by: Lisa Ruscica