Feature Recipe: Kidco Kitchen Tex Mex Madness
Fork Facts:
The word "Tex-Mex" first entered the English language as a nickname for the Texas Mexican Railway, chartered in southern Texas in 1875. In train schedules published in the newspapers of the 19th century the names of railroads were abbreviated…alias "Tex-Mex".
Palate Profile:
Tex-Mex (from Texas and Mexico) is a fusion of Mexican and American cuisines, deriving from the culinary creations of Tejanos. The Tejano culture is a combination of Texans of Spanish or Mexican heritage who lived in Texas before it became a republic, and also Mexican immigrants from Northern Mexico. Tex-Mex cuisine is characterized by its heavy use of shredded cheese, meat (particularly beef and pork), beans, peppers and spices wrapped in a tortilla. Dishes such as Texas-style chili con carne, nachos, tacos and fajitas are all Tex-Mex inventions.
SERVE: 6 portions
What you need:
1 ½ Cup Kidney Bean
1 ½ Cup Pinto Bean
3 Cups Brown Rice, Cooked
1 ½ tsp Olive Oil
½ Cup Diced Onion
1 Tbsp Minced Garlic
½ Cup Corn
1 ½ Cup Diced Tomato
1 Cup Tomato Sauce
1 Tbsp Chili Powder
1 ½ tsp Cumin
½ tsp Paprika
½ Cup Shredded Cheese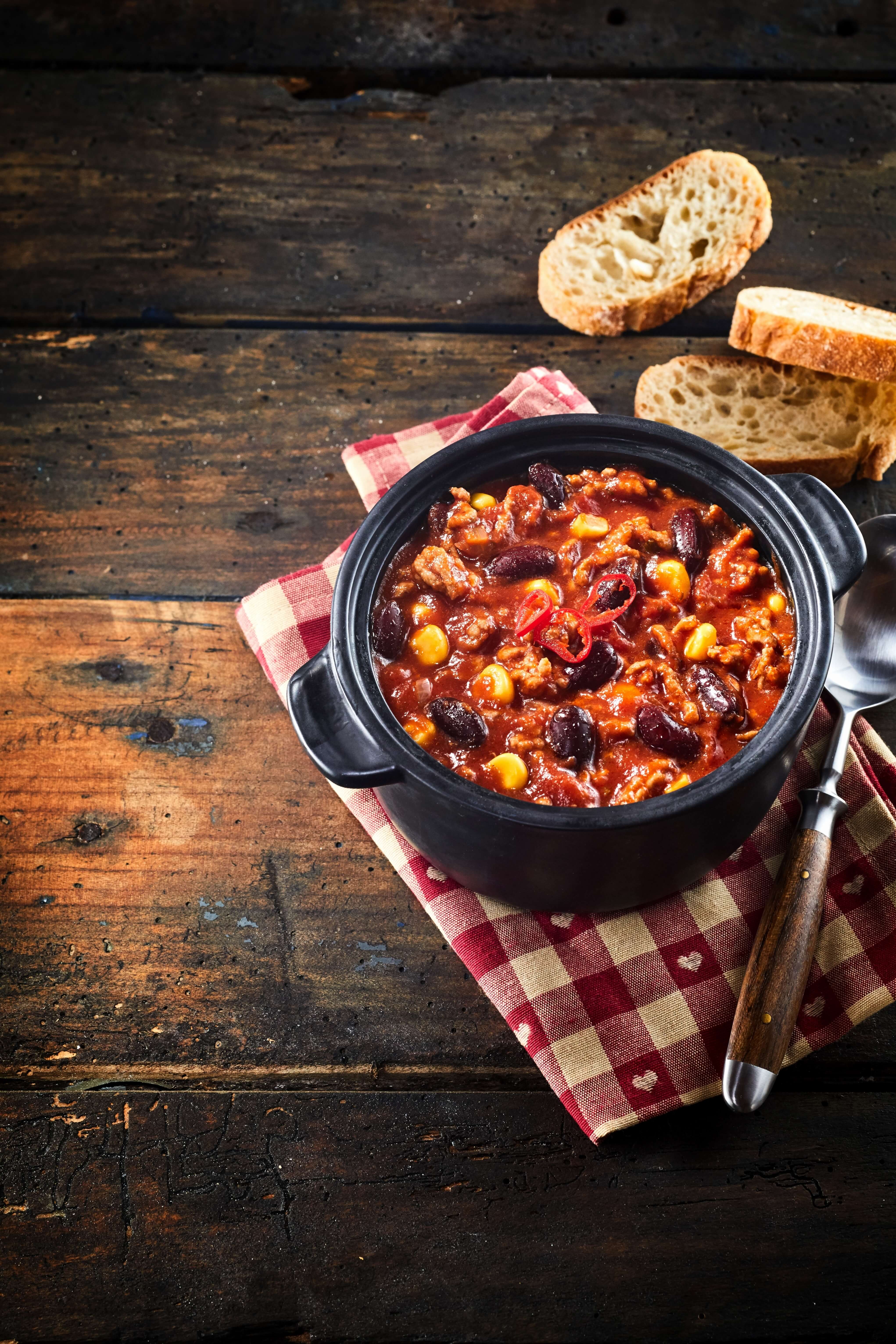 What to do:
1. Make sure to wash your hands before you begin.
2. Preheat oven to 375°F.
3. Oil a large casserole dish.
4. Mix all spices together in a small bowl.
5. Heat oil over medium heat in a pan. Cook onion and garlic until translucent.
6. Stir in spice blend, corn, diced tomatoes, tomato sauce, beans, rice and ¼ cup of the shredded cheese. Sauté for a few minutes.
7. Pour mixture into prepared casserole dish and smooth out the top. Sprinkle the remaining shredded cheese on top.
8. Cover with a lid or foil and bake for 15 minutes.
Additional Tips:
››Tex-Mex has imported flavours from other spicy cuisines, such as the use of cumin.
››Turn up the heat with some good old-fashioned chipotle which gives the dish a smoky, spicy kick!
››Try adding some yummy toppings like avocado, shredded cheese, jalapenos, refried beans… the options are endless!
Don't forget to follow us on Twitter @kidcochildcare and on Instagram @cheflisaruscica!
Cheers,
Chef Lisa Ruscica
Chief Food Ambassador
Posted on: Wednesday August 15th, 2018
Posted by: Lisa Ruscica