Cross Country Journey: Brittany Fancey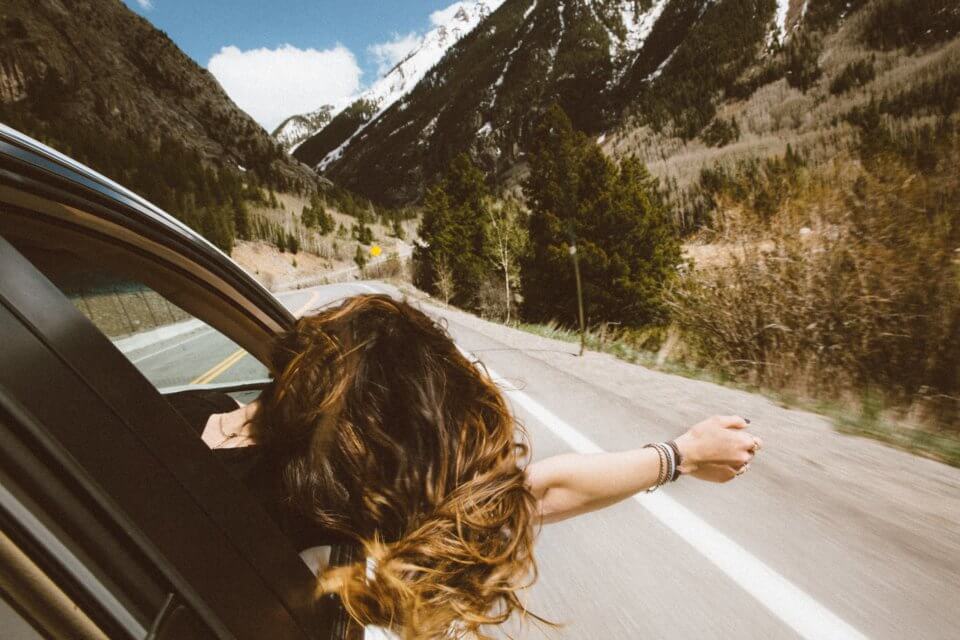 For anyone who has ever done it – you know moving with children is hard. Really hard. That's the case for a simple move down the street, a move across town and especially, a move across the country. That's what Kids & Company's amazing team member, Brittany Fancey did.
At Kids & Company, it is our main priority to support our centre families and staff. Brittany and her son happened to be both of those things. As a little background, Brittany started with Kids & Company in 2017 as the Director of our Royal Oak centre in Calgary; she transferred to Okotoks in 2018. In 2019, she decided she wanted to be closer to her family in Ontario and began making plans to return to the area where she grew up.
Upon her request, we were able to find a spot for her at the Kids & Company head office. Her new role at Head Office is the School Age Coordinator for our camps across Canada and company-wide PR purchasing & inventory tracking.
We checked in with Brittany a few months post-move to see what the experience has been like for her and her family!
How has your in-centre experience helped you in your new role at Kids & Company?
It has been incredibly beneficial to have been able to see the environments first-hand for a variety of reasons. In regards to our camp programs, I am able to provide insight as a Director in order to plan exciting trips as well as understanding the different roles in the camp staff team. With my knowledge of developmentally appropriate activities, I am able to provide suggestions to Directors who are looking to purchase new items for their centres and keep our purchasing list up to date with the latest quality toys for early learning.
How are you liking and adjusting to your new role at Kids & Company?
I'll be honest, at first, it was almost too quiet for me. I missed the families that I had built relationships with and the amazing team of educators that had become like a family. There are still days where something will happen that will remind me of my old centre and I'll reminisce but I've really enjoyed the new role and responsibilities at Head Office. It was interesting starting out because I knew everyone's name through the communication I had with them as a Director. It's been neat to see roles from the other side. When you're a Director, it's important to be focused on your own centre, but at Head Office, we are responsible for all of the centres. Now, the Ontario traffic…. that's still an adjustment!
How has Kids & Company helped this big transition in your family's life?
Initially, it was overall a big relief to know I would have a position once my family settled into our new province and could continue working for the company. I reached out to our HR team when we decided on making the big move and requested the opportunity to work at Head Office. They instantly said they had a position they knew I'd be great for and helped facilitate the transfer. Not only was there an opportunity for my own advancement but I was then able to promote one of our excellent educators to take on the role of Director in my place.
Everyone at Head Office was incredibly welcoming during my first few weeks and answered my endless questions. Not only professionally but personally, providing me with recommendations and tips for life in Ontario.
How has your son adjusted to being in a new area and child care centre?
One of the worries I had was that my son would have a tough time adjusting to all the changes in his life. He had to leave his friends, his house, his toys and all that was familiar in Calgary. It was helpful having lots of discussions beforehand about how he would be starting at a "new school" and he would be in the Kindergarten room, adding some excitement to the change. It also helped that his teachers were warm and welcoming and didn't hurt that his peers are almost entirely made up of the sweetest little girls.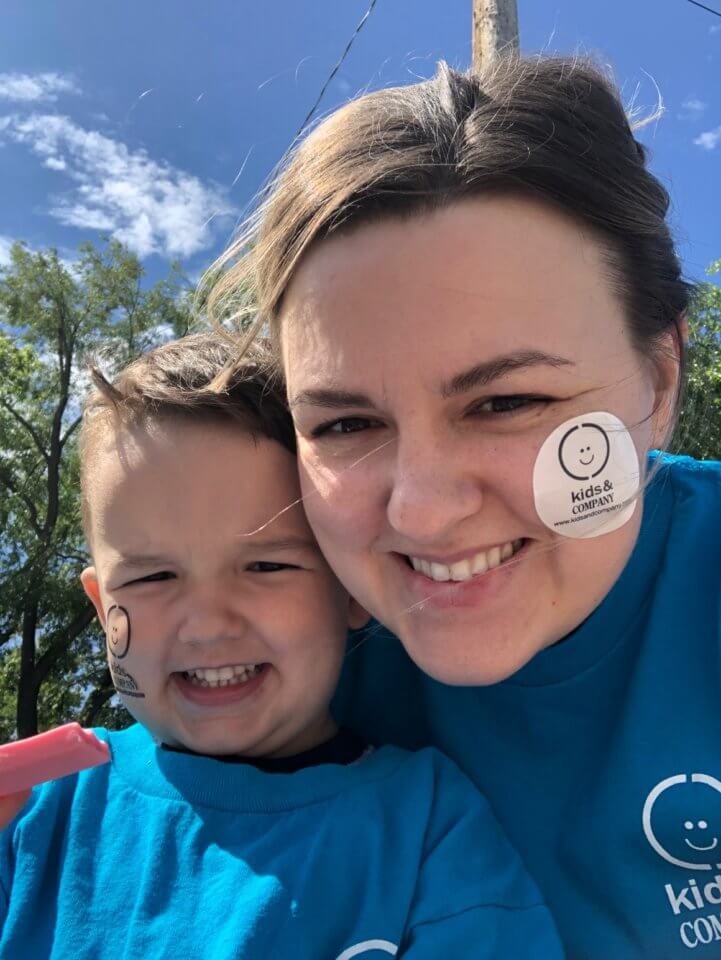 Has your son's transition been made easier due to the familiar surroundings at his new Kids & Company centre?
One of my favourite things about Kids & Company is the streamlined environments across centres that make transitions so much easier. I knew it would have its benefits and I always explained those to new parents but now I have experienced it firsthand with my own child. On the very first day at a new centre, my son was sitting in the cubby changing his shoes and was nervous. He was speaking quieter than usual and he kept asking where I would be. As he was taking in his new surroundings, he looked up and saw rocket ship crafts displayed on the bulletin board in the hallway. The previous week all centres had focused on the letter R as part of our Alpha-Mania program and had the same outline for this particular craft. He said "Hey! That's like my rocket!" as he had made one similar the week before. It was a window for me to explain more about how he would be doing lots of the same things as his old centre while making new friends and learning new things. He perked up instantly after that and wanted to look around to see what else he recognized. Another tip I used was saying that the teachers at his new school are friends of his favourite teachers from his old centre, "See, they even have on the same blue clothes!"
Many children find comfort in routine and familiar experiences, I guess that's the same for many adults too. To have an environment where there are so many similarities from the toys, the programming, the imagery, the staff uniforms, the menus, right down to the colour of bulletin boards, it really helps ease some of the stress and anxiety that comes from being somewhere new. Whether it's a permanent move or a drop-in visit, the Kids & Company program works!
Thank you, Brittany, for sharing your insights with us all!
Posted on: Wednesday February 12th, 2020
Posted by: Brittany Fancey