Cuckoo for Coconut!
What do you think of when someone says the word coconut? Do you think of drinking one with a straw and mini umbrella while lying on the beach? How about a frosty Pina Colada with a tropical blend of flavourful coconut and a sweet piece of pineapple? While we all wait for these blissful summer thirst-quenchers, let's learn about new ways to use coconut to its fullest potential during the rest of the year! There are many forms of coconut that we can use to enhance our food – and our bodies!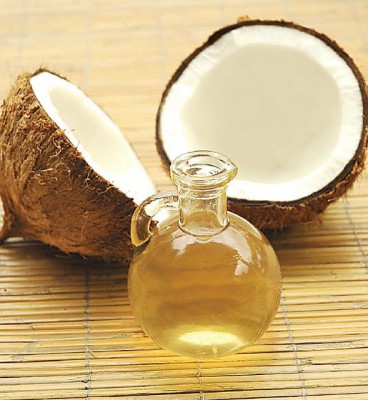 Coconut can be enjoyed in a liquid form as well as in solid form. Coconut oil is healthy oil that contains positive fatty acids, has a high smoking temperature (making it ideal to cook/bake with). It is used as a healthy substitute for other cooking oils and butter. Roasted coconut chips are fulfilling its own niche in the market, serving as a crunchy, low calorie snack, or adding a great texture with cereal and trail mix. Once you go coconut chip you'll never go back!
We love using coconut in our Kidco Kitchen menus. It adds so much depth and flavour to our dishes that the kiddies just love! For example, we use coconut milk in our curries to balance out the rich flavours. We recommend spicing up your dishes at home either with coconut oil or milk, and to taste the difference! Try our Chana Masala recipe below!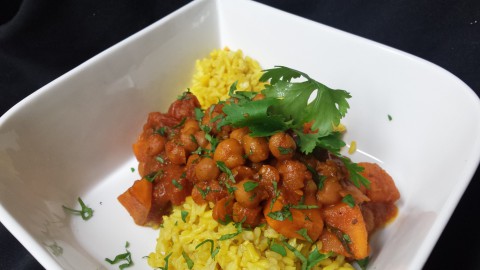 Kidco Kitchen Chana Masala
*Makes 6 portions
What you need:
-          2 cups Beans, Chickpeas
-          2 Tbsp Canola Oil
-          ½ cup Onions, diced
-          ½ Tbsp Spice, Garam Masala
-          2 cloves Garlic, chopped
-          1 tsp Turmeric, ground
-          ½ cup Tomatoes, diced
-          ¼ cup Coconut milk
-          1 tsp Ginger, crushed
What to do:
Be sure to wash hands before you begin.
Heat oil in skillet, and cook onions until translucent and add spices. Pan Fry until brown. Add rinsed chickpeas, diced tomatoes and coconut milk.
Bring mixture to a boil and then reduce to medium heat until sauce has thickened.
Pour over brown rice.
If you need more convincing, check out these interest facts!
Coconut is healthy, antifungal, and has antibacterial properties.
If your child is having stomach problems sprinkle coconut on their meals or use coconut oil. It can help any inflammatory issues associated with the digestive system. It also helps absorb other nutrients, vitamins and minerals.
Remember when we mentioned that it was also used to enhance our bodies? It is also often used as a moisturizer for nails, hair and skin. For example, leaving some coconut oil in your hair before heading into the shower can provide deep conditioning without leaving a deep hole in your wallet!
We hope you leave here with a new appreciation for this delicious tropical fruit! Remember to share your coconut recipes and dishes with the Kidco community on our Twitter and Instagram @kidcochildcare!
Cheers,
Chef Lisa Ruscica
Chief Food Ambassador
Posted on: Wednesday April 27th, 2016
Posted by: Lisa Ruscica