Easy Breezy Sheet Pan Recipes!
Posted on: Wednesday September 5th, 2018
Posted by: Lisa Ruscica
September can be very overwhelming!!! Getting in the swing of things at the beginning of the school year is tough since there are a million things going on! With the kids back to school, back to daycare and back to all their other activities – the family routine can be quite hectic. While trying to get back into the September school routine it is difficult to find time to make healthy and tasty dinners. Even if you love to cook, preparing nutritious meals is overwhelming especially at the end of the day. Instead of eating convenient ready to eat meals or eating out, pan sheet dinners are the new way to eat a fast, healthy and delicious meal!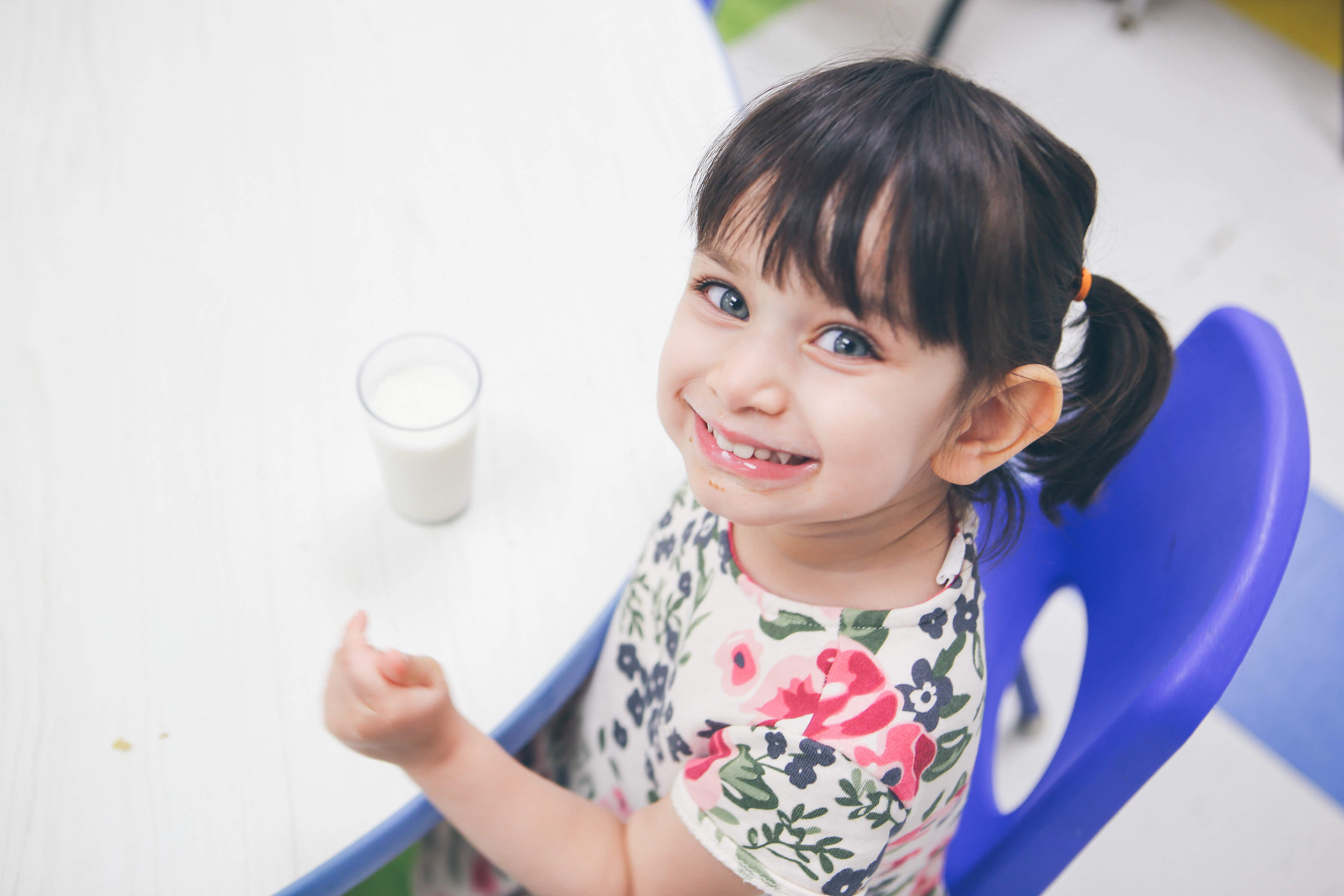 Pan sheet meals are all the new rage!! One pan, one dish and dinner's done!!! Not only are these pan dinners quick and yummy but the clean-up takes no time at all! All you need to start out is a thick baking sheet. Make sure the pan is about 18 x 13 inches to ensure all your protein and veggies can fit and thick enough to hold all the food.
One of the best discoveries with any activity is finding a quick, cheap and easy way to do things – this is especially rewarding in the kitchen! Chicken fajitas are always a family favourite and make a great leftover lunch as well. So, you're not only making a fabulous dinner but have just set up your lunches for the next day! The recipe provided makes a fajita seasoning with many spices you likely have on hand!
While prepping the chicken and vegetables, line your baking sheet with parchment paper and heat it up in the oven. Putting the peppers, onions and chicken on a preheated pan will allow the meal to cook faster and give off that satisfying sizzling sound!
While the chicken and veggies are baking, the family can be preparing the condiments for the table. Fajitas are the perfect family style meal because they allow everyone to be involved when making the meal and then the kiddies are charge of making their own meal. This type of meal makes each individual take responsibility for their dinner and is fun for the family to make together!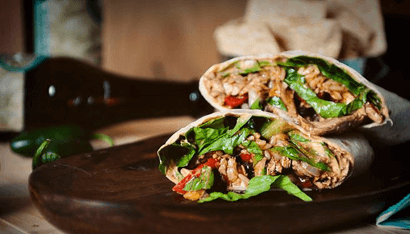 Here is what you will need:
• 6 Chicken Breast Fillet – cut into 1-inch strips
• 2 Tbsp. Olive Oil
• 3 Medium Bell Peppers – cut into strips
• 1 Cup Sliced Onion
• 6 Whole Wheat Tortillas
For the fajita seasoning:
• 1 Tbsp. Chili Powder
• ½ Tbsp. Minced Garlic
• 1 tsp Paprika
• 1 tsp Cumin
• 1 tsp Oregano
Optional toppings:
• Salsa
• Sour Cream
• Shredded Cheese
• Lettuce
• Guacamole
INSTRUCTIONS
1. Preheat oven to 425 degrees. Line a large baking sheet with tin foil and place it in the oven while you prep the vegetables and chicken.
2. Pound the chicken breasts with a meat mallet until they are of even thickness. Coat the chicken with 1 tablespoon of olive oil. Mix the spices together in a small bowl and then sprinkle over the chicken in an even layer (both sides). Slice the chicken into long strips, about 1 - 1/2 inches wide.
3. Toss the bell pepper slices and onions with the other tablespoon of olive oil. Remove the hot sheet pan from the oven and spread the peppers and onions in an even layer. Place the chicken strips among the vegetables. Cook for 20-25 minutes, or until the chicken is cooked through.
4. Serve with warm tortillas.
*notes – the chicken and veggies can be prepped and marinated the night before if that is easier!*
After everyone has enjoyed eating and creating their fajitas, it's time for clean up! Clean-up is the most dreaded part after a great meal but clean up with pan dinners is a breeze! Remove the parchment paper, rinse off the pan and put the dishes in the dishwasher……...it is like magic instant cleanup!!! If there are any left overs, there are a few meals that can be recreated. You can make a taco salad with any greens as the base, warm chicken and veggies on top and the rest of the toppings mixed throughout. Quesadillas are another great lunch that can be made by adding cheese, chicken and veggies to a wrap and grilling it. Or you can have the same meal all over again! Pack the veggies and chicken separate from the tortillas and the fajita can be built when you are ready to eat your lunch!
Welcome back the new school year and ensure your dinner success by implementing pan dinners! They are a great way to ensure the family is eating healthy and wholesome meals while at the same time it allows for easy clean up and low stress evenings after a challenging week back to reality!
Don't forget to follow us on Twitter @kidcochildcare and on Instagram @cheflisaruscica!
Cheers,
Chef Lisa Ruscica
Chief Food Ambassador