Back to School Ready!
As summer is coming to an end many of us are thinking about how to prepare for the new school year. The back to school sales are a reminder that school is just a few short weeks away! The first couple of days are filled of excitement and a little bit of chaos… or a lot of chaos! To help avoid any unnecessary stress, here are some tips and tricks to make the first week run as smoothly as possible!
Ease the family back into your school schedule
First off, it's important to switch back to your school schedule before the first week. Try to make bed time a little earlier and wake up time a little earlier so the routine is set before school begins. This will make waking up easier, allow the morning to be more productive and put everyone in their best mood for the day. It's also important to reintroduce meal times. School and child care run around meal times therefore if your little ones are already accustomed to those times it will make it easier for them adapt to the school routines!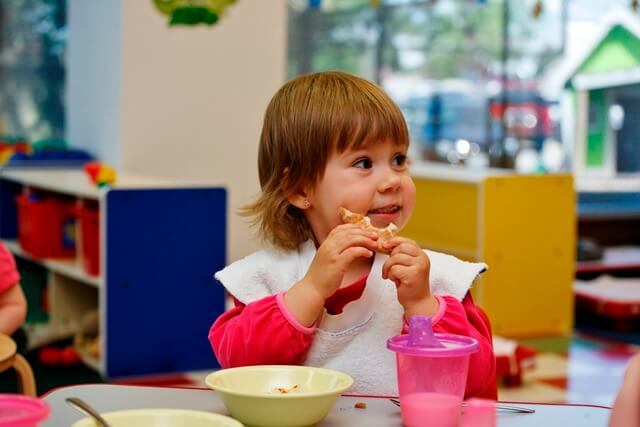 Create a calendar
Nothing calms school year chaos like a family calendar. Tracking school activities, school programs, extracurriculars, school meetings, work meetings and appointments can be overwhelming not to mention messy – which is how these appointments get forgotten! Try getting a white board calendar and set it up in a common room area where everyone can see it. This will help everyone stay on track and keep family responsibilities organized. Having a schedule out for everyone to see along with weekly family meetings to go over everyone's commitments will help decrease anxiety and increase organization. Remember to use fun colours to represent different events and/or family members!
Goodbye routine
Establishing a goodbye routine will not only help your child feel more comfortable at drop off time but it will ease your mind and emotions as well. Saying good bye to your little ones can be emotional especially if you've spent most of your summer together. Try to repeat the same goodbye routine each morning, parking in a similar spot or walking the same route, hanging up their items at their cubby, two hugs and kisses and your own "see ya later my little alligator". Even if your child gets upset stay calm and try not to go back. Your confident attitude will reassure them that everything is okay. If they cry, not to worry, they will learn to bond with their teachers and feel comforted at day care.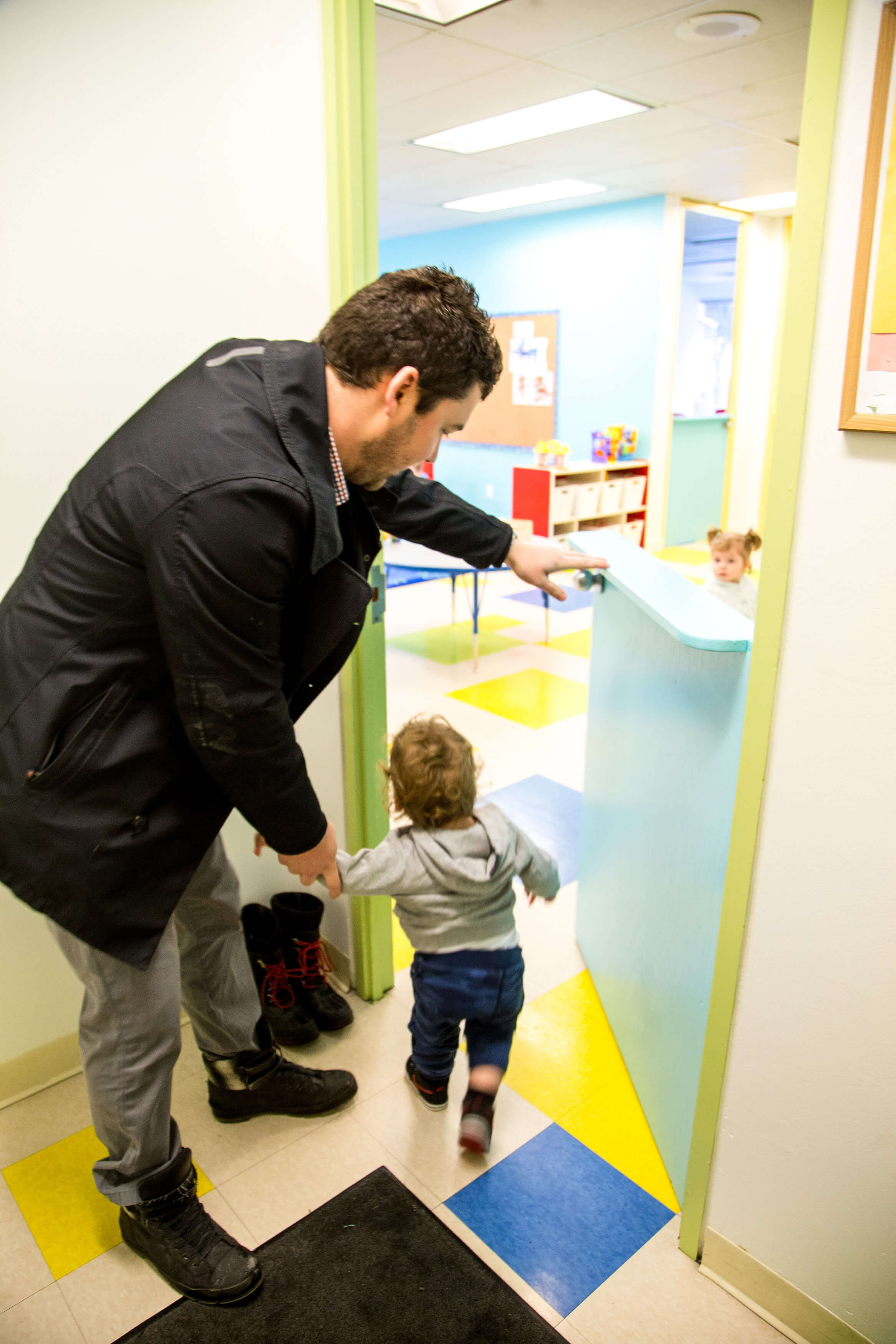 Healthy meals
A nutritious and balanced diet will help your child feel more energetic and stronger throughout their day. Many studies have shown that children who eat breakfast tend to eat healthier, are more likely to participate in school activities and will feel less tired and irritable. When beginning a new routine and school year it is essential to try and eat healthy. Mornings are often rushed and chaotic so preparing breakfast the night before is a great way to ensure you won't skip out on a healthy breakfast.
Overnight oats are a new healthy trend for on-the-go breakfast eaters! They are extremely easy to prepare, very rich in fibre, protein and vitamins and most importantly they are delicious!
Today we are sharing a recipe for wow butter overnight oats. This breakfast can be enjoyed by any age since the oatmeal is soft and easy for young ones to swallow and eat by themselves!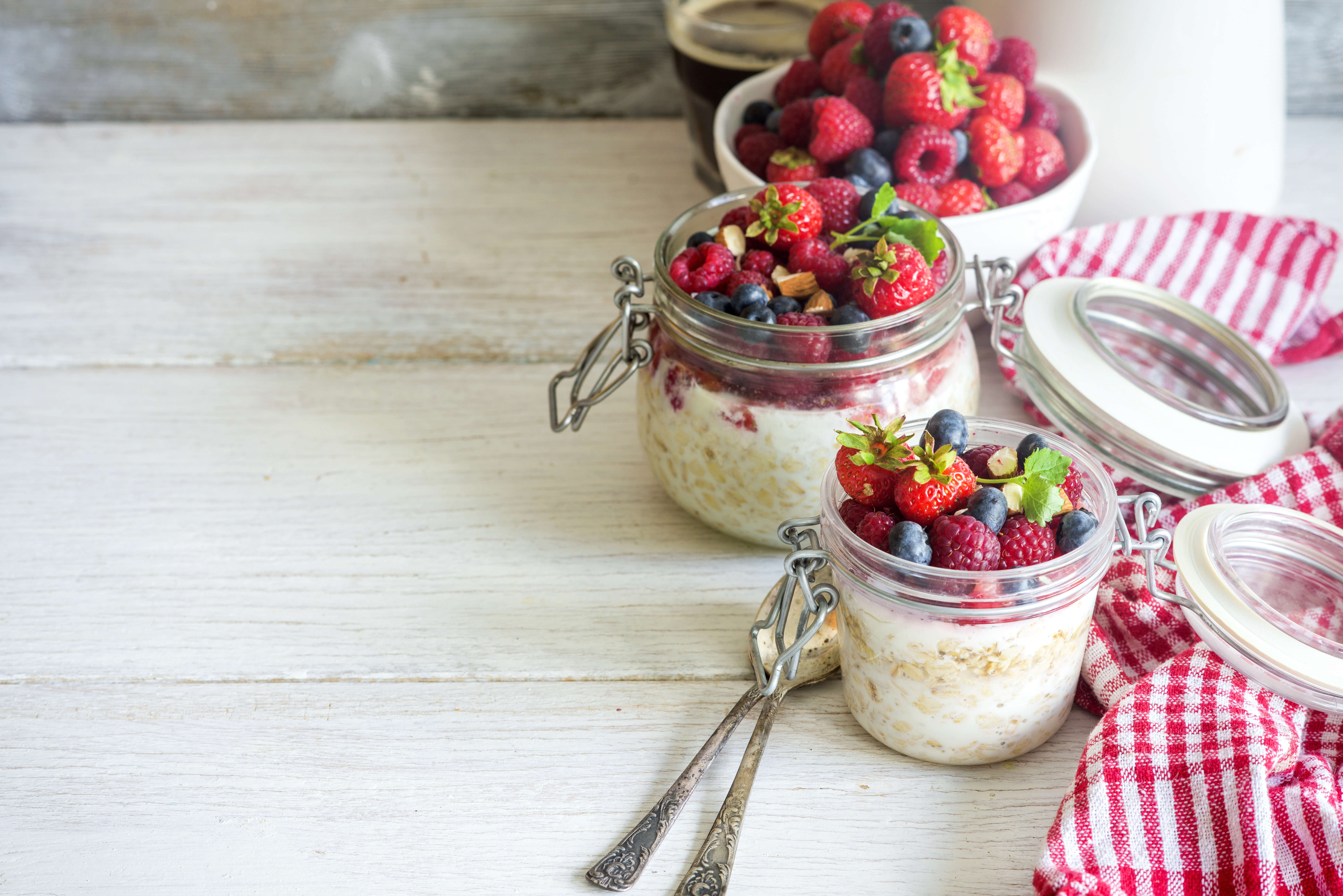 Overnight Berries n' Oats
Serves: 6 Portions
Recipe Time: 5-10 Minutes to prepare, then refrigerated overnight
What you need:
• 1/2 cup Coconut Milk
• 3/4 Tbsp Chia Seed
• 2 Tbsp Wow Butter
• 1 Tbsp Maple Syrup
• 1/2 Cup Oat
Toppings optional
• Sliced banana, strawberries, or raspberries – or any other fruit
• Flaxseed meal or additional chia seed
• Granola
Instructions:
1. In a mason jar or small bowl, add coconut milk, chia seeds, wow butter, and maple syrup and stir with a spoon to combine. The wow butter doesn't need to be completely mixed with the coconut milk (doing so leaves swirls of wow butter to enjoy the next day).
2. Add oats and stir a few more times. Then press down with a spoon to ensure all oats have been moistened and are immersed in coconut milk.
3. Cover securely with a lid or plastic wrap and set in the refrigerator overnight (or for at least 6 hours).
4. The next day, open and enjoy as is or garnish with desired toppings (see options above).
5. Overnight oats will keep in the refrigerator for up to 2 days, though best within the first 12-24 hours.
I know it is hard to believe that summer is winding down and school or daycare is right around the corner! We are hoping that these four helpful back to school hacks will ensure that your family's transition from the unstructured summer days to your new fall routine will be seamless.
Don't forget to follow us on Twitter @kidcochildcare and on Instagram @cheflisaruscica!
Cheers,
Chef Lisa Ruscica
Chief Food Ambassador
Posted on: Monday August 27th, 2018
Posted by: Lisa Ruscica