Father's Day Fun
We all know the way to a father's heart is through his stomach, so here are a few food inspired Father's Day crafts you can create with your kids. Simple and fun!
Father's Day Picnic
Help your kids pack their dad a yummy picnic lunch full of his favourite foods! A picnic is a great way for your kids to create something special for dad without making a huge mess. Dig out that comfy blanket, wicker basket, and head over to the park for a fun day in the sun with the whole family.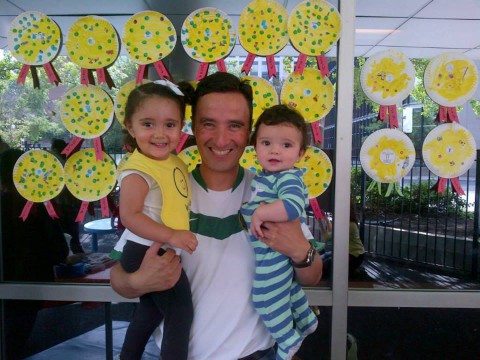 Father's Day Food Coupons
If dad is the one who's always cooking, get your kids to give him a break! Handmade coupons are a customizable and cute way to give him the night off. Some coupon examples could include breakfast in bed, one kid free meal, one week of free beverage service, or one night of his favourite dinner. Encourage your kids to get creative, the possibilities are endless!
Grill Master Customized Apron
If dad is the self-appointed grill master why not have the kids give him a customised apron! Simply find a blank white apron and break out the paint. Have your kids put their handprints on the front and write him a message. It's fun for the kids, sentimental for dad AND will be the saviour on laundry day when the grill master gets messy.
Homemade Garden Markers
If dad has a green thumb, creating these garden markers is just the ticket! Simply break out the felt and have your kids draw out the vegetables he planted in the garden. Grab your popsicle sticks and glue the felt veggies on the top so they are ready to stick in the dirt. This is a fun craft and a cute way for dad to remember what's what. Also, now when you ask your kids to grab some tomatoes from the garden they have no excuse!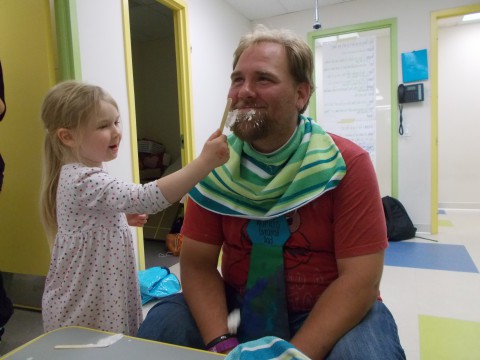 This Father's day remind your kids to do something special for their dad, but make sure they don't forget about their grandpas! Father's day is about celebrating all dads, and that means yours too!!
Happy Father's Day from the Kidco Kitchen!
Don't forget to follow us on Twitter @kidcokitchen and on Instagram @cheflisaruscica!
Cheers,
Chef Lisa Ruscica
Food Chief Ambassador
Posted on: Wednesday June 17th, 2015
Posted by: Lisa Ruscica