We Ap-PEACH-iate You!
Did you know the whole month of August is national peach month? August is the perfect month to celebrate peaches because nothing says summer like biting into the perfect juicy peach and having the juice run down your face and arms. They may be a bit of a sticky mess but is it ever worth it! Peaches are a staple in many summer desserts and salads and become a popular addition to summer farmers markets!
Though peaches are grown all over the world, they actually originated from China. In Chinese culture the peach is considered to be the fruit of the gods, fabled to keep you youthful and to help you live a long life. It is a Chinese tradition for women to carry peach blossoms in their wedding bouquet because they are believed to bring good luck! Not only are these fruits delicious but they are nutritious as well! Peaches contain a range of vitamins and minerals. They are very rich in vitamin A, C and all the B vitamins. Believe it or not, peaches have a high water content of 90% (just as much as watermelon!) and are a delicious way to stay hydrated in this hot summer heat!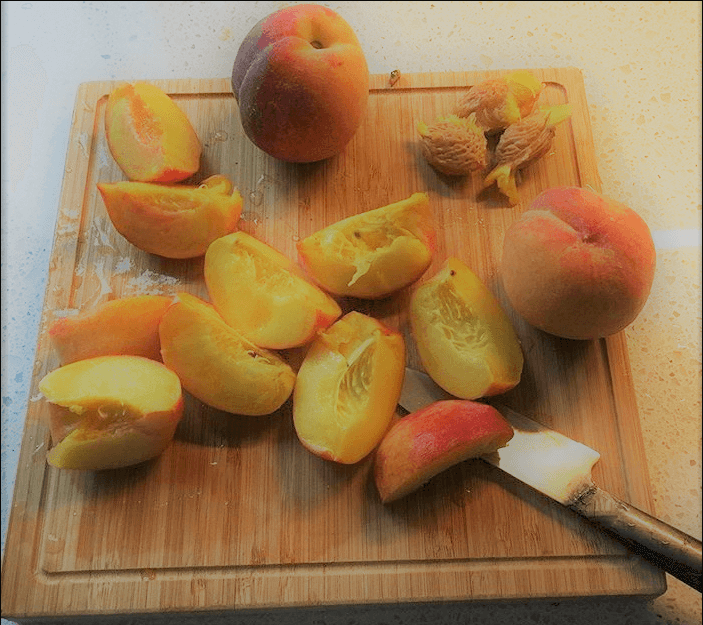 Many people think that nectarines are a cross of a peach and a plum, but nectarines are actually a variety of peach! The only difference between a peach and nectarine is the fuzzy skin on a peach. The peach is a part of the rose family, formally called the Rosaceae Family. Other fruits belonging in this family are plums and apricots. Peaches are a main ingredient in many summer sweet treats but having them in pies with ice cream isn't exactly the most nutritious option if consumed regularly…
So here is a quick peachy breakfast or snack that you won't need to feel guilty about – peach oatmeal muffins! These muffins can also be frozen and enjoyed on a rushed morning. The flavours in the muffins bring out warm feelings of fall and will help us gradually move into September!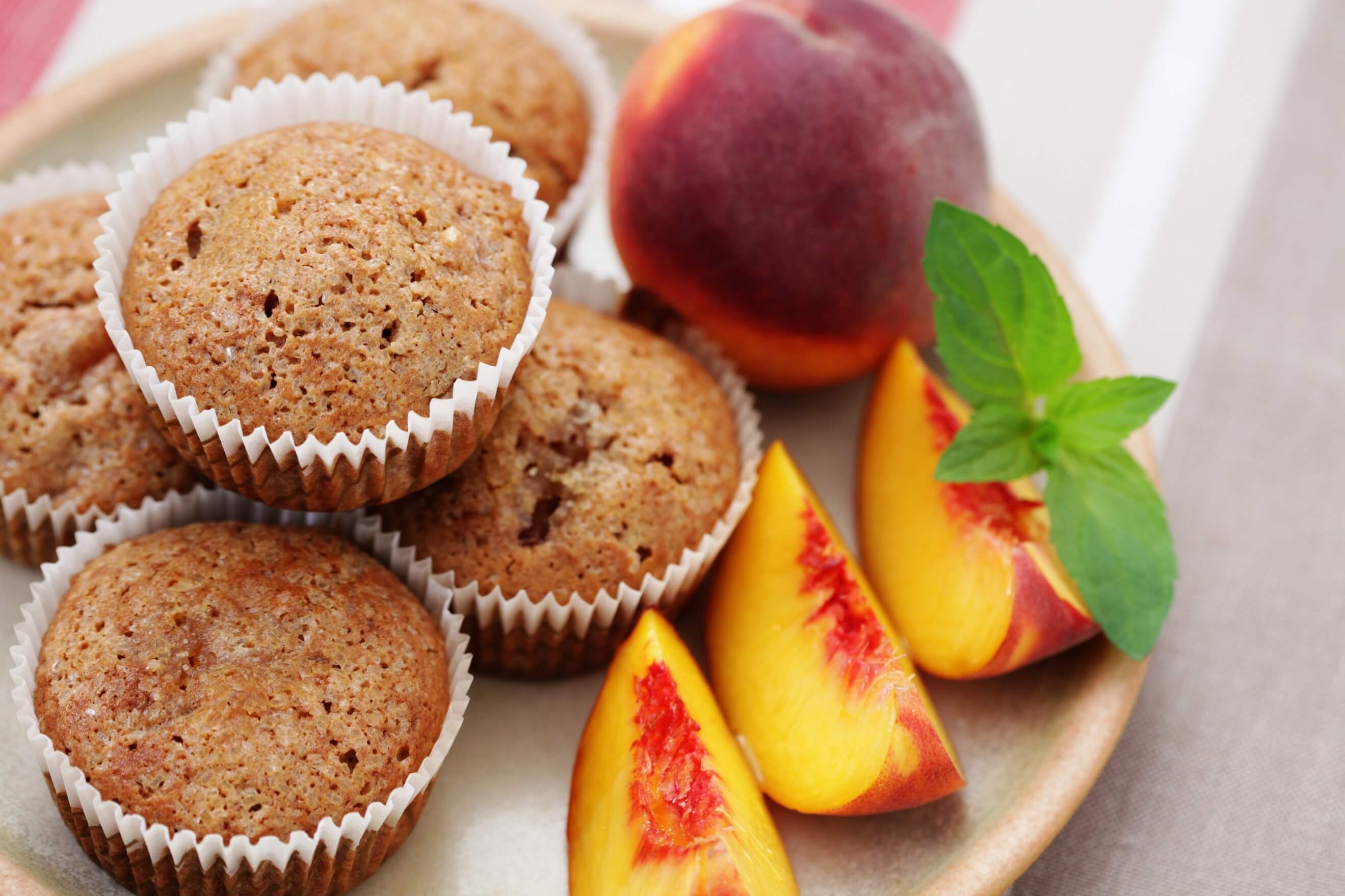 Peach Oatmeal Muffins
What you will need:
• 2 cups Whole Wheat Flour
• ¾ Cup Sugar
• ½ tsp Sea Salt
• 1 tsp Baking Powder
• ½ tsp Baking Soda
• 1 tsp Cinnamon
• 1/2 tsp Nutmeg
• 1/2 tsp Ground Ginger
• 1 Cup Old-Fashioned Oats (not instant)
• 3 Fresh Peach, peeled and diced (about 1 ½ - 2 Cup)
• 2 Eggs
• 1 Cup Milk
• 1 tsp Vanilla
• ¼ Cup Vegetable Oil (or ¼ Cup applesauce as a substitute)
INSTRUCTIONS:
1. Preheat oven to 350°F. Grease 18 muffins cups (or line with paper liners).
2. In a large bowl, mix flour, sugar, salt, baking powder, baking soda, cinnamon, nutmeg, ginger and oats together. Fold in the peaches.
3. In a separate bowl, mix eggs, milk, vanilla, and oil together. Add to flour mixture and gently mix together until just combined, be sure not to overmix.
4. Fill each muffin cup about 2/3 full and bake for 15-18 minutes or until a toothpick stuck in the middle of a muffin comes out clean.
5. Remove from pan and let cool on a wire rack.
For these next couple weeks of summer make it a goal to eat fresh fruit! Summer doesn't last long and therefore neither do our crops! Canadian summer fruit is something to take advantage of so take a trip to a local farmers market or a small grocery store and try out a variety of fresh fruit, I guarantee you will taste the difference!
Don't forget to follow us on Twitter @kidcochildcare and on Instagram @cheflisaruscica!
Cheers,
Chef Lisa Ruscica
Chief Food Ambassador
Posted on: Thursday August 23rd, 2018
Posted by: Lisa Ruscica