Another year, another successful Creepy Crudité contest! Last week, throughout all of our Kids & Company locations nationally, the kiddies celebrated Halloween by creating edible masterpieces with veggies and pita. This year's submissions were the most creative and scariest ones yet!!! To view all of the Creepy Crudité photos click here to see the album on Facebook. Every year we have the tough decision of picking a winner, although if we could, we would choose all your kiddies amazing submissions as champions! With the help of all your likes on Facebook as well as the input of our Kidco Kitchen team, this year's winner is…MIDLAKE!!!!!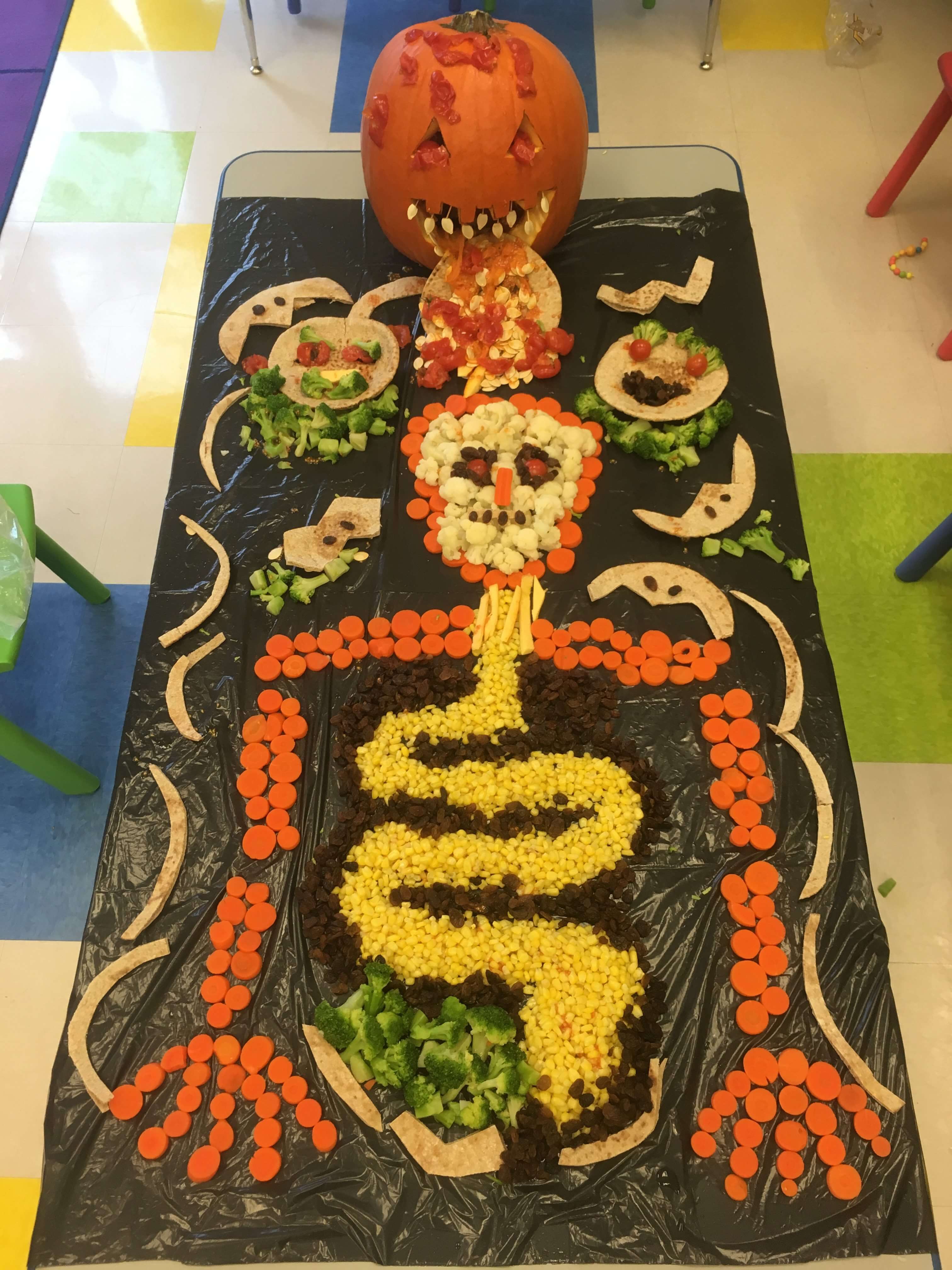 Thanks to all the centres for sending in your amazing submissions and for everybody's hard work and efforts in making this years' contest so fun! Honourable mentions go out to Schaumburg for the cutest submission, Winnipeg for the scariest submission, and Eau Claire for the best monster! As well, last year's winner, London House did an AMAZING job once again this year!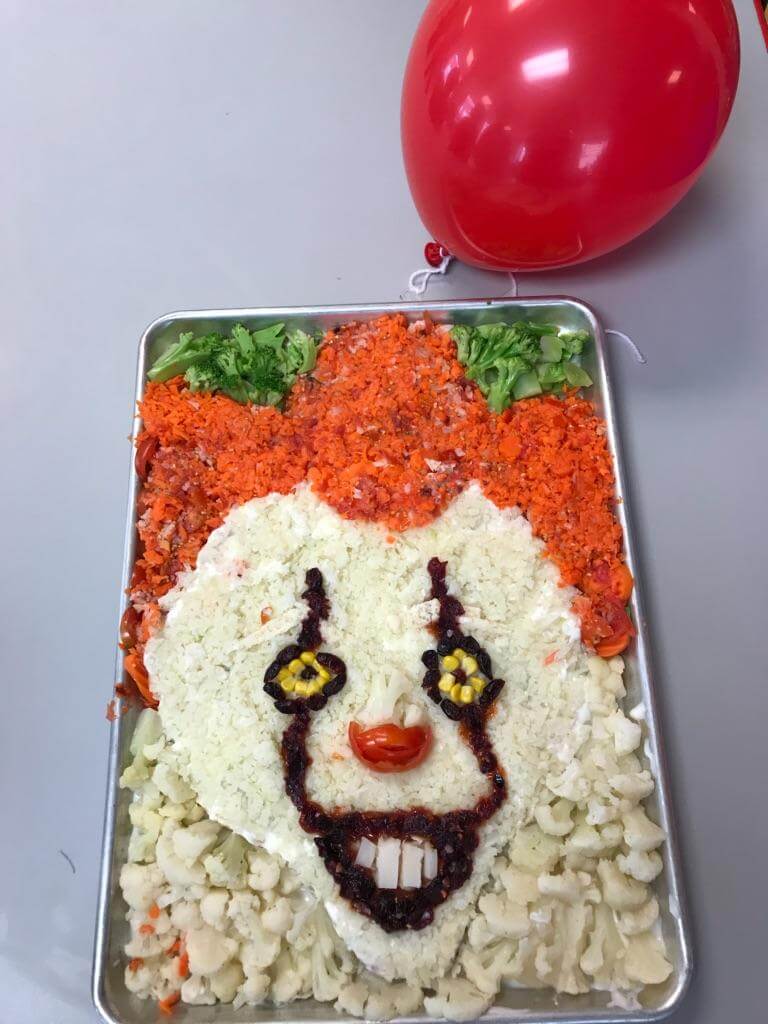 It's important to get your kiddies interested and excited about healthy foods, and our Creepy Crudité contest is our festive way of making that happen. We always incorporate a variety of colours, textures and flavours in our meals and snacks to make them visually appealing and extremely delicious for your little ones. I hope everyone had a safe, happy and delicious Halloween!
From our kitchen to yours…… Enjoy!
Don't forget to follow us on Twitter @kidcochildcare and on Instagram @cheflisaruscica!
Cheers,
Chef Lisa Ruscica
Chief Food Ambassador
Posted on: Wednesday November 1st, 2017
Posted by: Lisa Ruscica