Herbs Fully Loaded
Herbs are basically in everything that we cook with, drink from, and wash ourselves with…. infused soaps. The challenge therefore is not about finding what you can put them in, but rather what you can put them with. With so many different herbs it can seem like a lot of drama trying to get flavours to play nice and work as a team. Luckily the Kidco Kitchen team has a few tips to end the eternal herb guessing game!
Basil is a very rich flavoured spice, composed of a minty melody and sharp cinnamon aroma. Basil's oil has stress-relieving abilities and has also been used to combat insomnia. A cooking tip is to add it at the end to maximize the flavour! It is also commonly used with fish, tomato, meat dishes, and eggs, but there is so much more to explore with fresh vibrant basil beyond these basic uses! Try a spin-off of classic bruschetta and make a bold summer cherry-basil one instead. The main ingredients include crisp cherries, satisfying strawberries, balsamic, and of course, basil! The sweetness of the strawberries and cherries paired with the minty-fresh flavor of the basil will be your new favourite summer snack!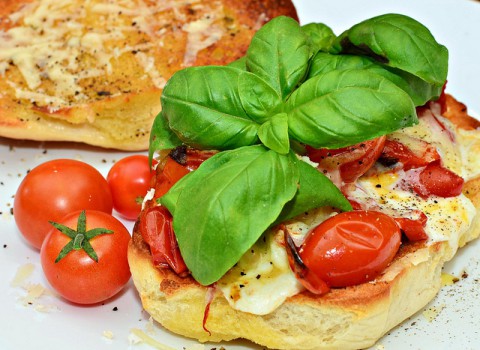 Thyme doesn't pack quite as much of a punch as basil as it is a bit sweeter, but don't underestimate its impact on a dish! It goes well with chicken, soups, potatoes, cherries, and peaches, but why not try something more edgy and see how much thyme can do! A roasted beet, thyme, extra virgin olive oil, and balsamic salad will leave your taste-buds asking for more of this unique pairing!
Mint is one of the most well-known and versatile herbs due to its sharp, fresh taste that compliments meats and fruits alike. This very social herb can be put in before or after cooking, and is paired mainly with meats, cocktails, figs, oranges, and the list goes on. A fun new summery way to use mint though, is by trying a daring pea, mint, and broccoli mash on top of seeded bread! All you need is broccoli, mint, garlic, frozen peas, extra virgin olive oil, lemon, and chives, and it is so easy to create this bright, flavourful veggie topping! First, steam the garlic and broccoli together, then add them to a blender replete with peas, mint, and garlic. Once blended add more mint, chives, and lemon to the top and you have a perfect summer spread for toast or crackers!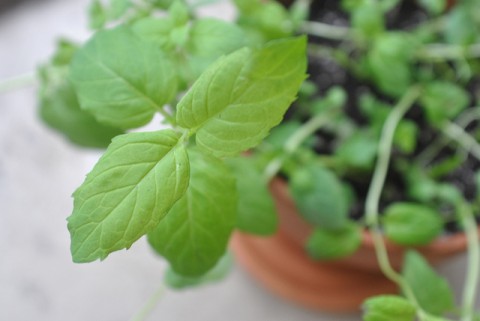 Don't forget to follow us on Twitter @kidcokitchen and on Instagram @cheflisaruscica!
Cheers,
Chef Lisa Ruscica
Chief Food Ambassador
Posted on: Wednesday August 5th, 2015
Posted by: Lisa Ruscica