How to snack in 2020!
Snacks are a hugely important factor in healthy eating for you and your family. You can eat a perfectly healthy smoothie for breakfast, a delicious whole-grain sandwich for lunch and a perfectly balanced dinner of protein, carbohydrates and fat. But then it seemingly falls apart when the snack drawer is opened after dinner — chips, ice cream, corn puffs, and sugary cereals are too tempting to avoid when on hand!
Something that I love to do is to prep healthy snacks at the start of the week. When my children come home ravenous, I can easily present them with the chopped veggies and fruit I prepared to hold them over until dinner is ready! It works wonders at keeping me away from processed foods too!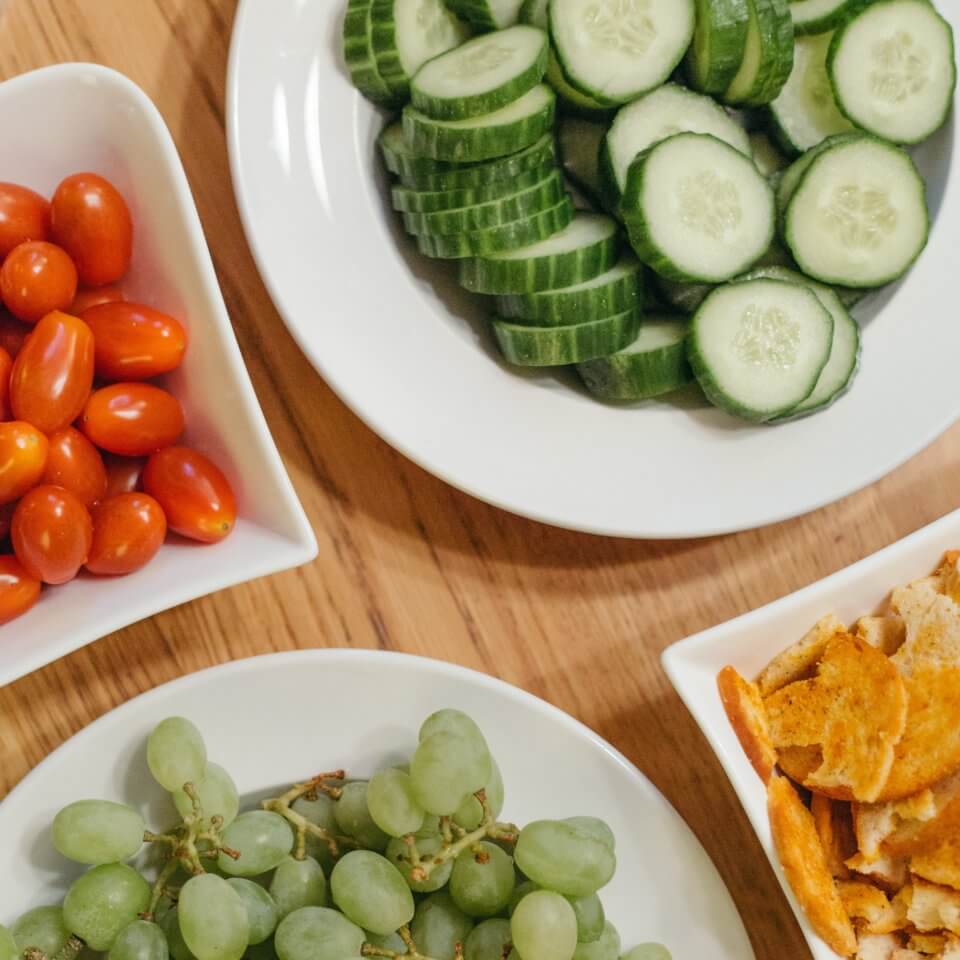 Just like with our typical three meals a day, if you want your snacks to hold you over between meals, try including protein, fat and fibre! Here are some ideas for healthy snacks to try this year.
Homemade hummus & veggies
Homemade hummus is super easy to make and you can find the ingredients at most grocery stores. I love to serve mine with carrots, celery sticks and cucumbers. Check out our recipe here.
Fresh fruit with greek yogurt
The fruit can go on top of the yogurt, OR the yogurt can act as a dip. The yogurt dip pairs especially well with slices of apple or full strawberries! In our Fruity Fun Dip, we add shredded coconut on top for some added fun!
Tzatziki with cucumber and pita
This recipe is super easy to make and so delicious!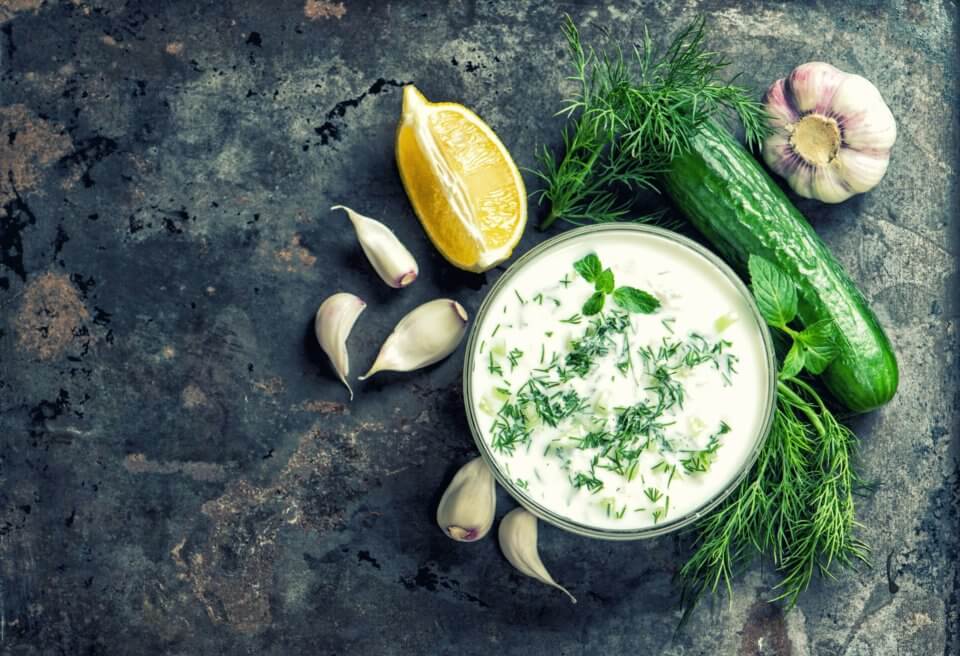 Smoothie
My kids love our Banana Smoothie. The best part about smoothies is they can be easily catered to your child's likes and dietary restrictions! Add a variety of fruits, milk or dairy substitutes, peanut or almond butter. The possibilities are endless.
Chia Pudding
Chia seeds are growing in popularity due to their high levels of omega-3 fatty acids, and the fact that they're rich in antioxidants, provide fibre, iron, and calcium. This snack will need to be made in advance, but it's definitely worth it!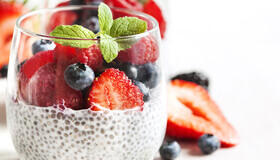 If you're still having trouble avoiding the "junk food drawer" at night — either get rid of it all or put it in a high shelf that you need a stool to reach. That way you'll be able to avoid mindless snacking!
As always, don't forget to follow us on Twitter @kidcochildcare and on Instagram @cheflisaruscica!
Cheers,
Chef Lisa Ruscica
Chief Food Ambassador
Posted on: Wednesday January 15th, 2020
Posted by: Lisa Ruscica