Kool Korean Beef!
Kool Korean Beef is one our kiddies' favourite Asian inspired meals that debuted in Fall of 2017. It's sweet and rich in flavours that are leaving your kiddies asking for more! It's the perfect comfort food that will warm your family right up during this cold, rainy weather!
Kool Korean Beef
*makes 6 servings
What you need:
- 1 Tbsp Veggie Oil
- 1 Tbsp Minced Garlic
- ½ Cup Diced Onion
- 2 lbs Shaved Beef
- 2 Tbsp Brown Sugar
- ¼ Cup Soy Sauce
- 1 tsp Minced Ginger
- ½ Cup Tomato Sauce
What to do:
1. Make sure to wash your hands before you begin.
2. Heat veggie oil in a skillet over medium heat. Add garlic and onion and cook until onion is translucent.
3. Add shaved beef to pan and cook until no longer pink.
4. While beef is cooking, combine brown sugar, soy sauce and ginger in a small bowl.
5. Pour sauce mixture and tomato sauce over beef and simmer for about 5 minutes.
6. Serve on top of rice.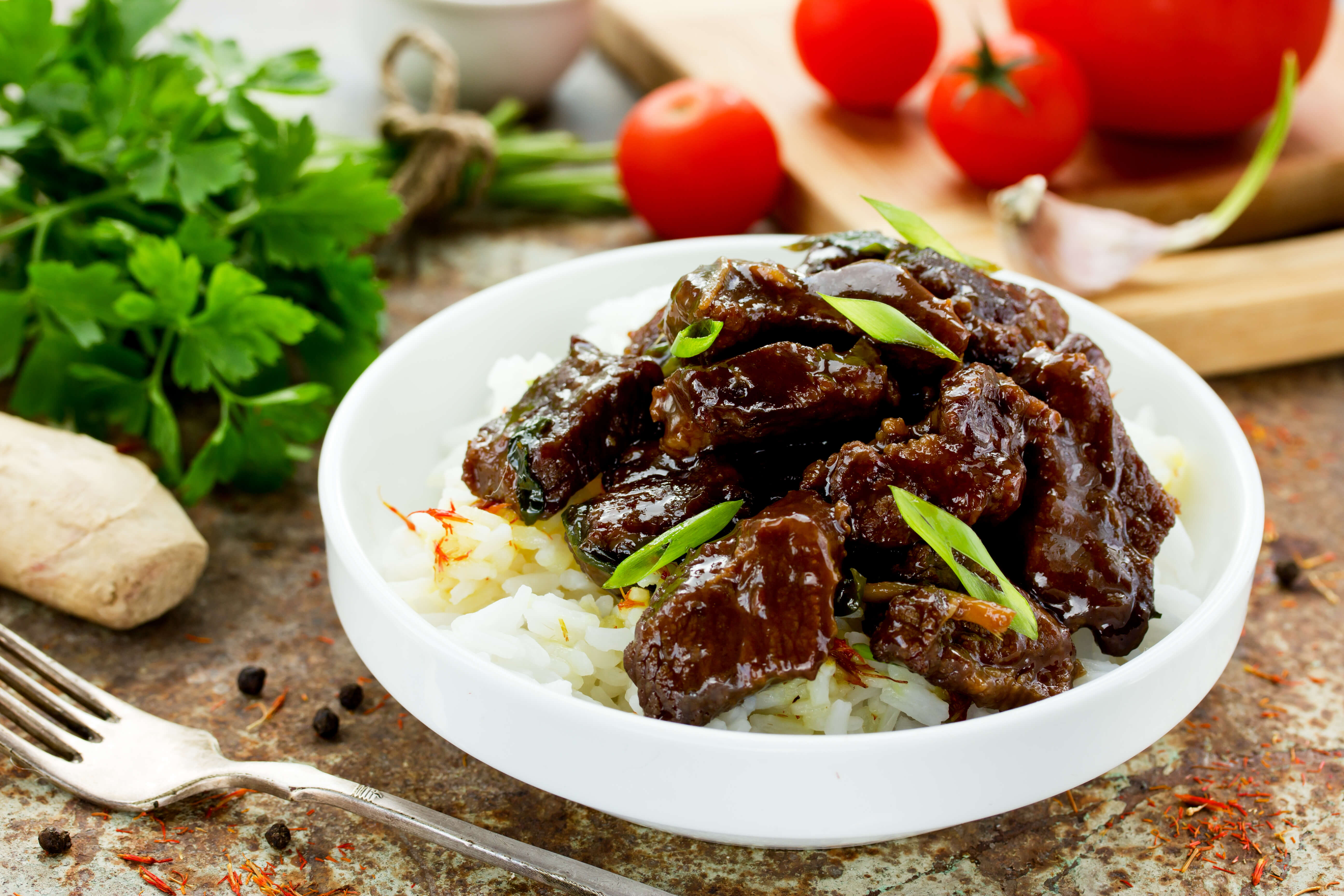 Fork Facts
This dish contains many key ingredients that are traditional to Korean cooking such as soy sauce, garlic and ginger but is missing the chili flakes. The formal name for Korean beef is Bulgogi and is traditionally eaten with rice and a variety of tangy sides like kimchi and pickled carrots. Serve your beef in a fresh lettuce wrap with rice, thinly sliced garlic, dipping sauce and some spicy, fresh peppers.
Palate Profile
This flavour blend including garlic, ginger, soy sauce, and sugar are used in many Korean dishes. Traditionally prepared with beef, these staples also taste great with tofu, vegetables and seafood!
Additional Tips
- The shaved beef can be replaced with marinated beef short ribs cooked on the BBQ
- Marinate your beef in the sauce blend for a few hours before cooking for a more enhanced flavour
- This dish tastes great topped with green onions and sesame seeds
Posted on: Wednesday January 24th, 2018
Posted by: Lisa Ruscica