Winter Fun!
The roofs and ground are finally a beautiful, fluffy white and everyone is ready for the start of a new year. What better way to start off 2018 then by having some winter fun with the kiddies! There are so many fun things to do with your family in the winter time, so this winter try spicing up some of your favourite family activities and add some new ideas that you haven't tried yet! Plan an outing to embrace our Canadian winter. Just because it is cold and dreary outside it doesn't mean the kiddies need to be indoors (unless these record-breaking low temperatures refuse to subside!). Your children need to maintain their healthy nutrition and exercise habits all year round. Before putting your children in the backyard to have fun with their friends make sure they are bundled up for those cold and windy winter temperatures! Winter is much more enjoyable and safer when kids are dressed in full winter gear. Make sure your kids are layered up and don't forget their hats, scarves and mittens. It is very easy for your kiddies to become sick during the winter months and then the both of you will be having no fun!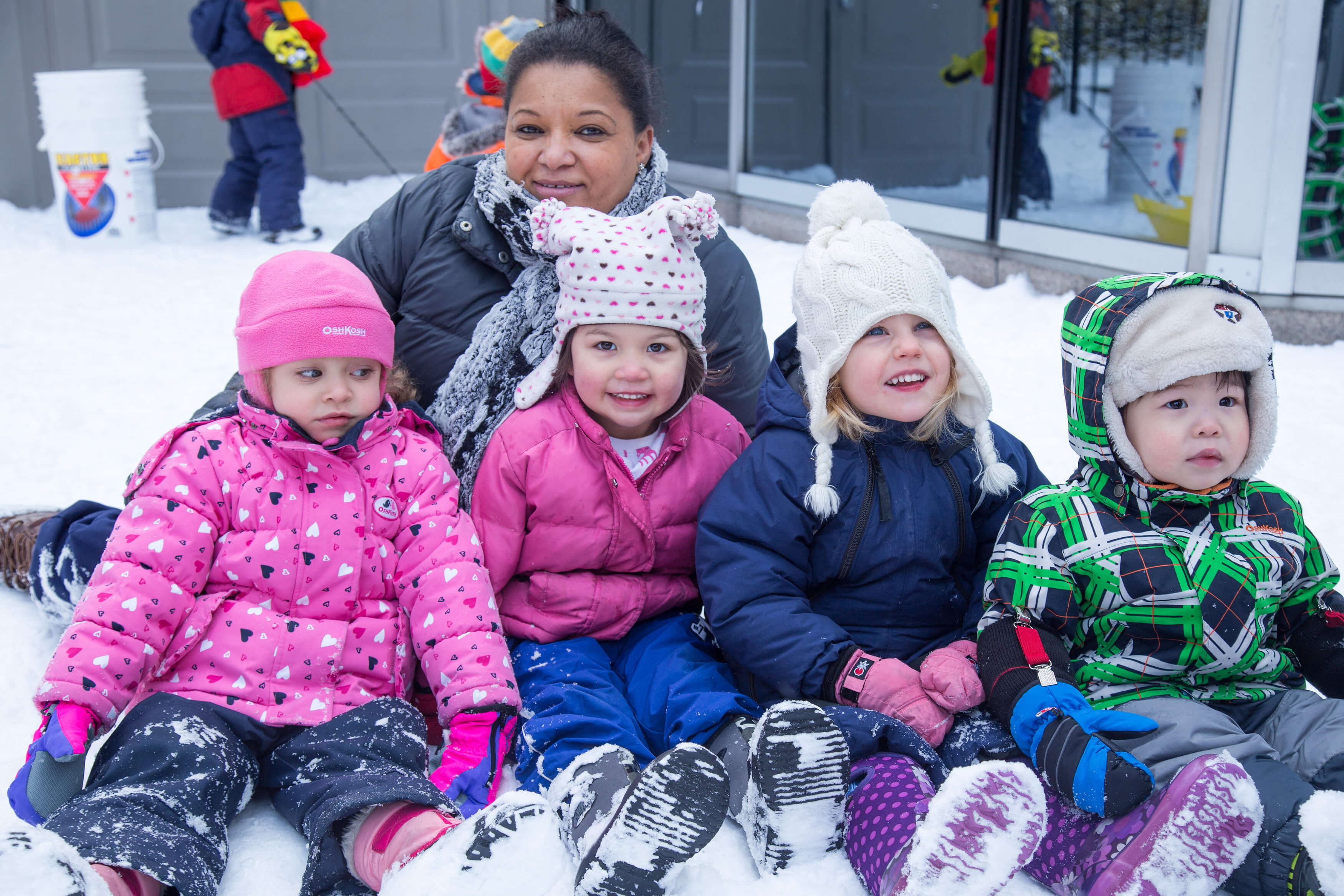 Now that your kids are all bundled up and ready for fun here are numerous activities that you and your kids can participate in together. Tobogganing or tubing is an activity that your kids will love, not to mention you can easily enjoy this activity at your local park! My husband this past fall, built a tubing run up north at our chalet that kept my sons busy over the holiday season doing "course maintenance". This fun new activity added an entire new level of adventure and excitement in the snow requiring hours of outdoor pleasure. Below is a photo of my sons Sam and Nicholas blowing up the tubes getting ready for sliding.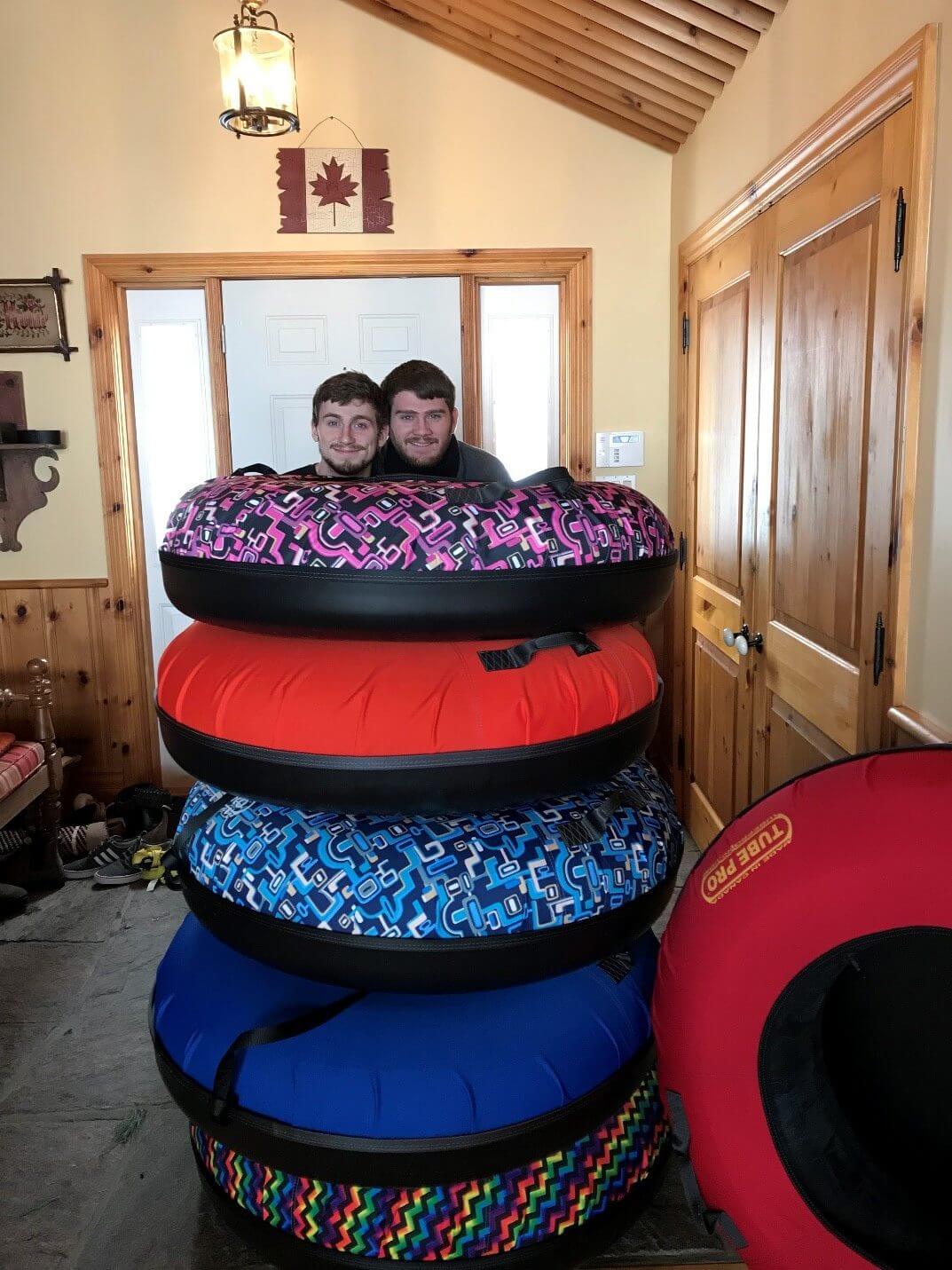 There are also many other outdoor activities such as ice skating, snowshoeing or even something as simple as building a snowman or fort (one of my personal favourites). When your kids eventually run out of energy or start to feel cold, what could be better than the warmth of a roaring fire indoors with a big cup of hot chocolate??? For a healthy alternative to regular milk chocolate, give dark chocolate a try! Dark chocolate is very tasty and has numerous health benefits because it is an antioxidant rich food! Your kiddies are bound to enjoy all these outdoor activities or just rolling around in the great winter white snow - especially if their day ends with a yummy and healthy cup of hot cocoa!
Don't forget to follow us on Twitter @kidcochildcare and on Instagram @cheflisaruscica!
Cheers,
Chef Lisa Ruscica
Chief Food Ambassador
Posted on: Wednesday January 17th, 2018
Posted by: Lisa Ruscica