Parenthood Challenge: Finding time for your Spouse
One of the biggest challenges of (new) parenthood is not forgetting your spouse or partner. It's hard when the majority of your day is focused on making sure that that child is taken care of. But, it's also very important to have that down time and focus on that relationship you had before the child came into your lives.
There was even a study in the U.S. from the University of Virginia, called The Date Night Opportunity, which examined the importance of spending quality time with a partner.
We spoke with Stephanie Linton of Ottawa, who has a year-and-a-half old daughter, about the challenges of maintaining a relationship with your partner/spouse. She said she's been on two dates with her husband since giving birth. Here's an edited version of our conversation.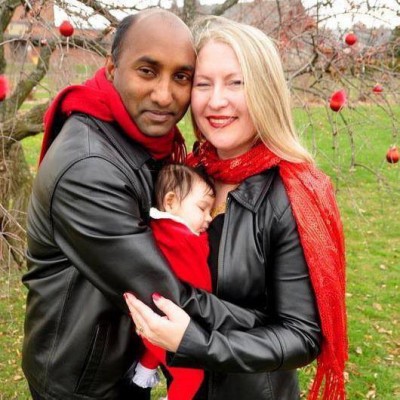 Q: Being a new parent, what are the challenges you have maintaining a relationship with your husband?
A: It's a big challenge. It's not just the time and not having the freedom to have a break. We can't talk the same in front of her - we can't have deep discussions. We don't have that alone time. My daughter sleeps through the night, but she's a night hawk and doesn't sleep early. We might have five minutes a day to talk.
Q: Were you expecting that you would lose part of your relationship with your husband?
A: No, we didn't expect that. It's partly because I was expecting a baby that would nap through the day and go to bed earlier, but she's not like that.
Q: You said you have five minutes to catch up with your husband, are there other ways you try to maintain your relationship?
A: These days it's hard. Before, we would take her out to dinner with us. Now that she's older, when we go out to dinner, there's a break for us because we don't have to make dinner. We get to have a conversation, but it's not a fulsome conversation. She's active, wants to run around and doesn't want to sit in a chair. One of us has to constantly watch her.
Q: What do other parents tell you about how to maintain your relationship?
A: One set of parents said they talk while driving in the car as their child sleeps, which could work for us.
Q: How did you utilize Kids & Company's Date Night service?
A: We went out for a lovely dinner. It was a nice treat for us. We didn't have to watch her running around, so we were able to talk and have a fun time and have more serious discussions. That was very nice to reconnect as a couple.
Q: Does it seem like forever since your last date?
A: Yes.
Q: When was that first one?
A: It was actually when Kids & Company organized one in the fall. We went to the IMAX and then got out to a nice dinner. We had a fun time.
Q: What advice would you have for other parents?
A: I would say, take the time whenever you can. We haven't done this yet, but we have friends in town who have offered to take her, if we want to go grocery shopping, for example, for an hour. We would consider that a date. We are still doing an activity, but it gives us an opportunity to really talk to each other.
Posted on: Friday February 14th, 2014
Posted by: Kids & Company