Thanksgiving Celebrations!
Thanksgiving is a time to celebrate with family and be thankful for all the wonderful food our country provides us! This is a great time of year to come together with friends and family and celebrate all we are thankful for. Turkey, mashed potatoes, broccoli, cheese, stuffing, gravy and pumpkin pie…. Thanksgiving is a feast to be remembered and a celebration of the harvest!
Canada is the birthplace of Thanksgiving traditions with the first Thanksgiving feast occurring in 1578 on the Frobisher Expedition, in what is now Newfoundland! Have you ever wondered why Canadian and American Thanksgiving is one month apart? The reason for the difference is that the harvest occurs one month earlier in Canada due to colder temperatures. Canadian Thanksgiving is derived from European festivals that commemorate the abundant harvest in autumn that would allow people to have enough food for winter! Winter squash is a common food eaten at Thanksgiving dinner. These squashes are not actually grown in winter but they are called winter squash because they are harvested in the autumn to last and be eaten through the cold months! No matter what your traditions may be, this is a holiday truly centered around food!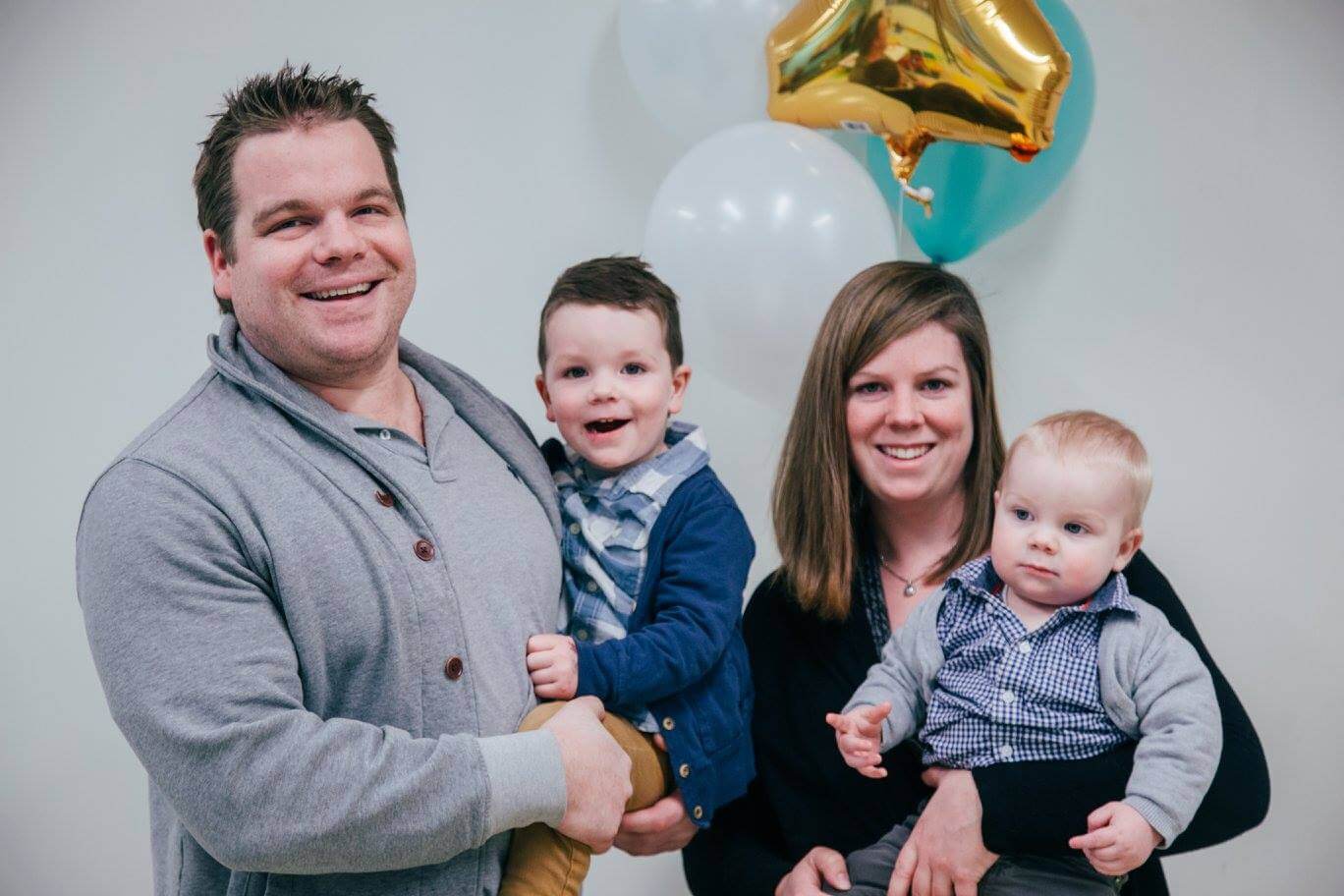 Hosting Thanksgiving may seem stressful, but don't let it be! Turn your holiday gathering into a potluck and encourage everyone to bring a dish that means something special to them! You will be pleasantly surprised by the different cultural menu items full of new colours, textures and flavours! Making it a potluck means less cooking for you and more creative, unique dishes!
You can try some of our harvest favourites for Thanksgiving from the new fall menu! Gingerly Carrot Soup is a delicious, warm autumn dish that will truly please your guests. With just a few ingredients, this soup can be made easily in advance for a large group! Another fall favourite is Peppy Pumpkin Crunch. This is a tasty, lighter alternative to pumpkin pie, again with very few ingredients!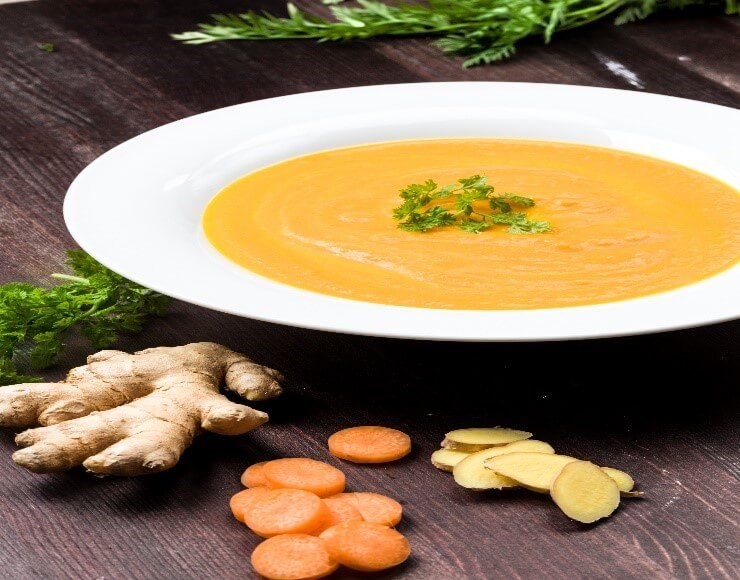 Gingerly Carrot Soup
What you need:
• 1 Tbsp Olive Oil
• 3 Cups Carrot
• 1 Tbsp Minced Ginger
• 1 Cup Diced Onion
• 1 Tbsp Minced Garlic
• 3 Cups Veggie Stock
What to do:
1. Make sure to wash your hands before you begin.
2. Peel carrots and cut into small cubes. Mince ginger and chop onions and garlic.
3. Heat oil in a pot and add carrots, ginger, onions and garlic. Stir occasionally until carrots and onions are cooked, about 5-8 minutes.
4. Add the stock and let the soup simmer for 20 minutes on low heat or until carrots are soft. Remove from heat and allow to cool.
5. Once the soup is cool place it in a blender and blend until smooth. Place it back in the pot and cook until heated through.
6. Garnish with fresh herbs and serve.
Enjoy spending Thanksgiving with your family and friends this weekend. Indulge in delicious harvest foods and of course… turkey! Stay tuned next week for recipes with leftover turkey!
From our kitchen to yours…… Enjoy!
Don't forget to follow us on Twitter @kidcochildcare and on Instagram @cheflisaruscica!
Cheers,
Chef Lisa Ruscica
Chief Food Ambassador
Posted on: Friday October 6th, 2017
Posted by: Lisa Ruscica