Thanksgiving
Amazingly, the first Canadian Thanksgiving goes back even further than the United States. Back in 1578 an English explorer named Martin Frobisher was trying to find a northern route to the Orient. He was not successful in his quest, but despite not making it to the Orient Frobisher was thankful the journey had been safe and decided to have a day of thanks. This resulted in the first Canadian Thanksgiving.
No wonder Thanksgiving's traditional dessert across both our friendly borders happens to be Pumpkin Pie! Pumpkins are harvested in September and October, and there are many ways to make use of them during this time!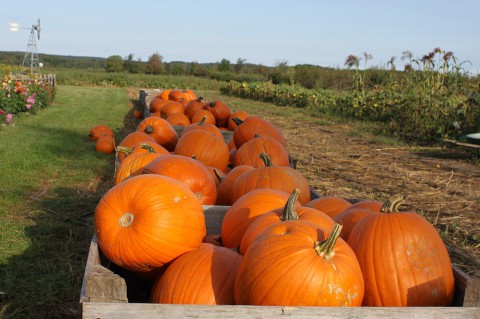 Pumpkins are a versatile squash that can be used in many different ways. Besides its use in pie, their seeds can be toasted in the oven for a filling snack that are full of zinc, omega-3 fats and antioxidants! And lets not forget the most fun use for pumpkins; carving! Your kiddies will love helping you carve a pumpkin into their favourite superhero, Disney character, or scary face to display in front of all your neighbours on Halloween!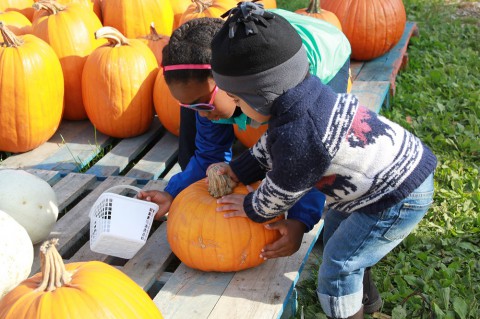 If you really want to impress your guests this Thanksgiving, try making a classic pumpkin pie with dough from scratch!
For the dough you'll need ½ a cup of unsalted butter, 1 ¼ cups of all purpose flour (plus extra for rolling out dough), 2 tsp. of granulated sugar and ½ tsp. of salt. To make the dough, cut the butter into 6 pieces and place in the freezer. Meanwhile, whisk together the dry ingredients. Use a pastry blender (or fork) to incorporate the butter into the dry ingredients. Continue to mix and drizzle as much cold water over the dough as needed (up to 3 tbsp.) until it is no longer sticky. Wrap dough in plastic wrap and refrigerate until firm, at least 2 hours and up to 2 days. When rolling out the dough, be sure to flour your table so the dough does not stick and is easy to roll. Bake the crust at 375°F for 20-30 minutes until the crust is pale golden and looks dry.
For the filling you'll need 1 ¾ cup of pumpkin puree, ½ cup of brown sugar, 1 ¼ tsp. of cinnamon, ¾ tsp. of ground ginger, ¼ tsp. ground nutmeg, 1 ⅓ cups of half-and-half, 1 tsp. pure vanilla extract, 2 large eggs at room temperature and a pinch of salt. Whisk together the pumpkin, sugar, cinnamon, ginger, nutmeg, and salt. Then whisk in the half-and-half and vanilla. Add the eggs and whisk until just blended. Pour the filling into the baked pie crust and bake in the oven at a reduced temperature of 325°F. Bake for 45-50 minutes, until the centre of the filling slightly jiggles when the plate is nudged! Cool the pie until room temperature because serving. Top with whip cream for an even more impressive look!
Fun Facts:
It is important to chill the butter when making the crust, otherwise the dough will melt too fast in the oven, and lose its flaky texture.
Resting the dough after it is shaped into a disk as well as when it is shaped in the pie pan helps relax the gluten in the dough so the crust rolls easily and doesn't shrink when its baked.
Use brown sugar instead of white sugar in your pie for a richer flavour.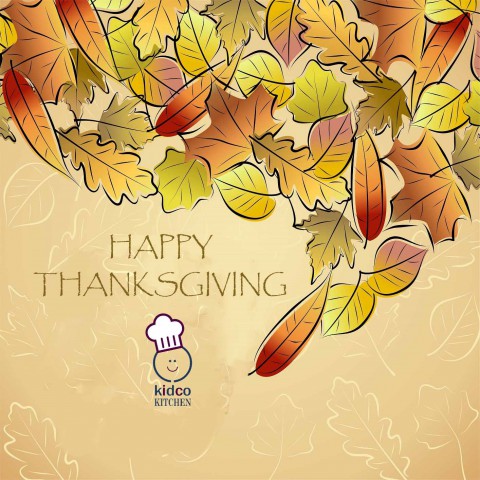 Don't forget to follow us on Twitter @kidcochildcare and on Instagram @cheflisaruscica!
Cheers,
Chef Lisa Ruscica
Chief Food Ambassador
Posted on: Wednesday October 5th, 2016
Posted by: Lisa Ruscica