The Importance of Play
Studying at Ryerson University where I earned my degree in Early Childhood Education and studying the likes of Jean Piaget, I learned that play can be physical but also cognitive (intellectual).  Piaget considers that play is related to cognitive development as it helps children construct knowledge and make sense of their world.  Piaget promoted inquiry based learning that focused on children as active learners in their environment and included activities that are child-directed and child-centred.
According to Wikipedia, play is the range of voluntary intrinsically motivated activities normally associated with recreational pleasure and enjoyment. It is recommended humans have a balance of the physical and cognitive.
As an ECE graduate and in my role at Kids & Company, I highly value the programming in our daycare centres and how our teachers incorporate our proprietary programming into the curriculum but they also balance the emergent curriculum with lots of play.
As a Mom, I personally felt somewhat responsible to ensure as a family we had lots of time together with our children, however that looked at all stages and ages.  For me that meant we consciously created opportunities and an environment that fostered lots of togetherness and play.
In my opinion play is a child work.
In our yard we built a treehouse and a climbing structure compete with swings which allowed for free play alone or with friends. It was also a place where I had wonderful conversations with my children who would retreat to this solace if something was bothering them.
The playhouse had the cutest little homemade kitchen cupboards, child friendly cooking utensils, food, fold down table and window boxes (with real flowers) that were maintain by the kids as one of their family chores!
Inside our house, we established a play (work area) that was again child friendly and specifically designed for them. Selfishly (and because we live in a small rancher), we choose a corner in the kitchen.  I wanted them to be close by so I could also carry on with my work but engage as needed yet providing lots of opportunities to develop independence. This work area is where they stored their required "tools" ie) art supplies, writing utensils and materials that were carefully introduced according to their "capabilities" and not their "age".
Both of these areas facilitated physical and cognitive child's play and were happy places for them to do their work.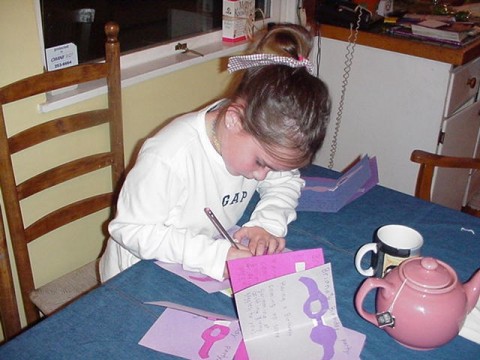 Oh and I must add that the kids invited us into their play spaces too - after all there is nothing as fun as being with an adult who is also young at heart. Who says we have to stop playing as adults?!
Today as young adults it isn't unusual to see us all playing a game of road hockey, beach volleyball or playing together.  In my children, I really see a correlation between the time they had to work independently as children to the level of independence they have developed today.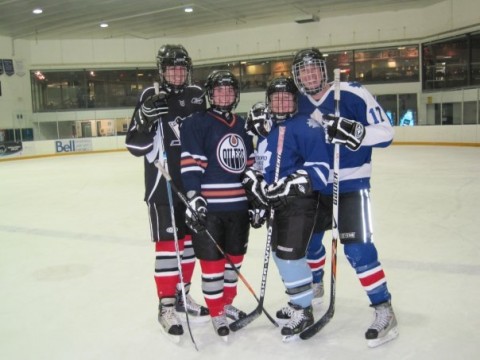 Play is not just for children.
Making time to play with your kids at any age not only helps create close family bonds but healthy families too. The laughter shared is also good for the soul.
Have fun!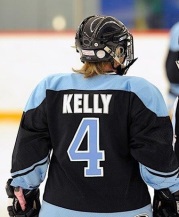 Denise Kelly is a North Vancouver Boomer, Director of Marketing & Operations BC Kids & Co  and #4 on The Stanley Cupcakes her female hockey team. Follow Denise on twitter at @theboomervine or she can be reached at dkelly@kidsandcompany.com
Posted on: Tuesday July 8th, 2014
Posted by: Denise Kelly