Superb Strawberries!
This time of year is not only beautiful, but it's also strawberry season! If you are looking for fresh, in-season strawberries you can find them locally from the end of June to August. Buying local is important to help support local farmers and sustainable living in our communities! In addition to strawberries, some other local berries that will be arriving soon are: raspberries from early June to mid-July, blueberries from July through to early August and blackberries in August.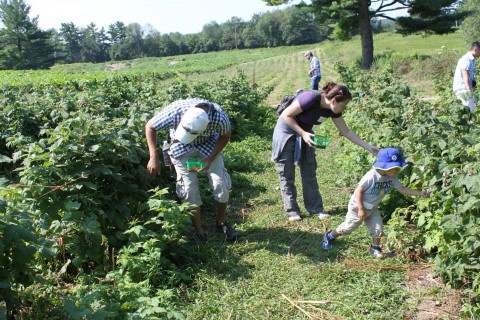 Your local farmer's market is a great spot to find all of these in-season berries. Why not bring your children and make a day of it? There are many farms that allow you to pick your own strawberries!  With many local farms about to open their doors, here are some tips before you and the kids head out strawberry picking:
Pack for a day trip - I always bring snacks, hand towels or disposable wipes and plenty of liquids to drink.
Include containers for picking and for carrying the fruit home (smaller containers are better for children's smaller hands), some farms provide them, but usually for a fee.
Dress in old clothes and worn athletic shoes; you want to be comfortable and not worried about staining or tearing your clothes! If the ground is wet, it will really ruin any nice shoe, so wear your beat up old ones!
Wide-brimmed hats help protect you from the summer sun. Don't forget sunscreen for the back of your neck and exposed skin!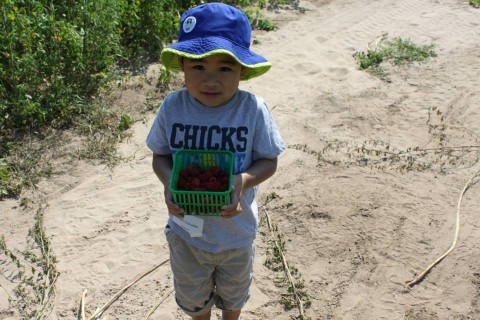 To celebrate strawberry season, try making this delicious jam at home with your little ones.  Unlike the store bought stuff, it contains no additives or artificial flavours and a reduced amount of sugar! Oh, and did I mention it's delicious?
Kidco Kitchen Strawberry Jam
What you need:
-      3/4 cup of slightly mashed strawberries
What to do:
Mix all the strawberries and sugar and cook until thick.
Cool slightly and add the lemon juice.
Fill in a clean bottle.
Cheers,
Chef Lisa Ruscica
Chief Food Ambassador

Posted on: Wednesday July 2nd, 2014
Posted by: Lisa Ruscica