Unique Ideas for Celebrating Valentine's Day!
Ideas for Families 
Make a gourmet meal together. There are lots of paid classes available but with kids around you might want to go at your own pace, so just dust off a recipe book, head to Google or our Kidco Kitchen Website. Focus on things you love in restaurants but never make at home.  Some of our top contenders are our Strawberry Smoothie Bowl for breakfast (try adding halved strawberries on top so they look like hearts) and our Oh-La-La Orange Chicken. Let the kids get involved and messy.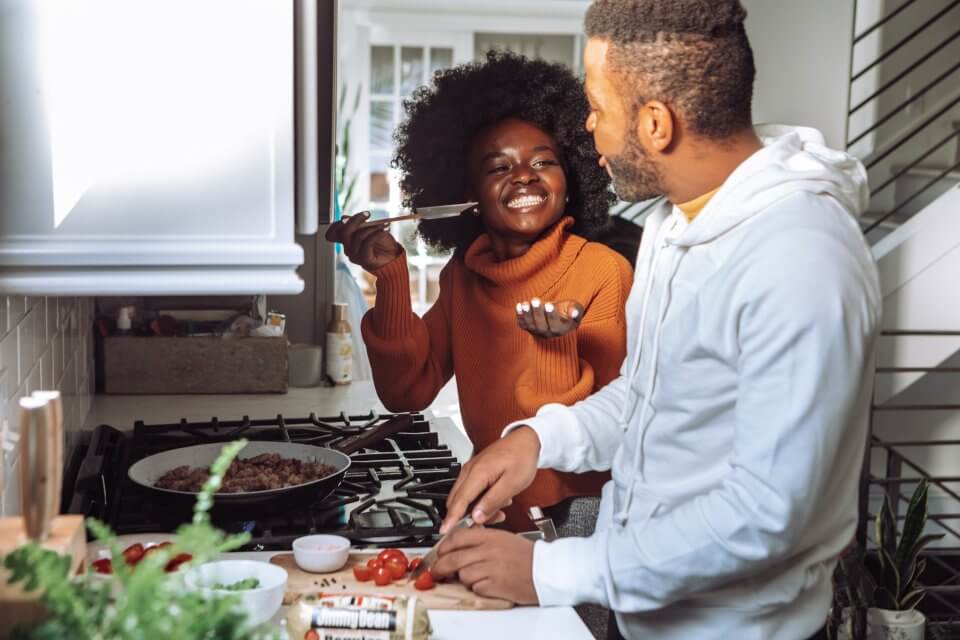 Create your own sundae bar. Get some ice cream and a whole bunch of toppings like sauces, crushed cookie bits and sprinkles, fruits and berries, and nuts. You can even look for unexpected toppings like gummy worms, marshmallows, and crushed graham crackers! 
Build a fort. Make a pillow and blanket fort in your living room and have a snuggly movie night together. Make it extra special by sneaking in some popcorn and your favourite movie theatre snacks.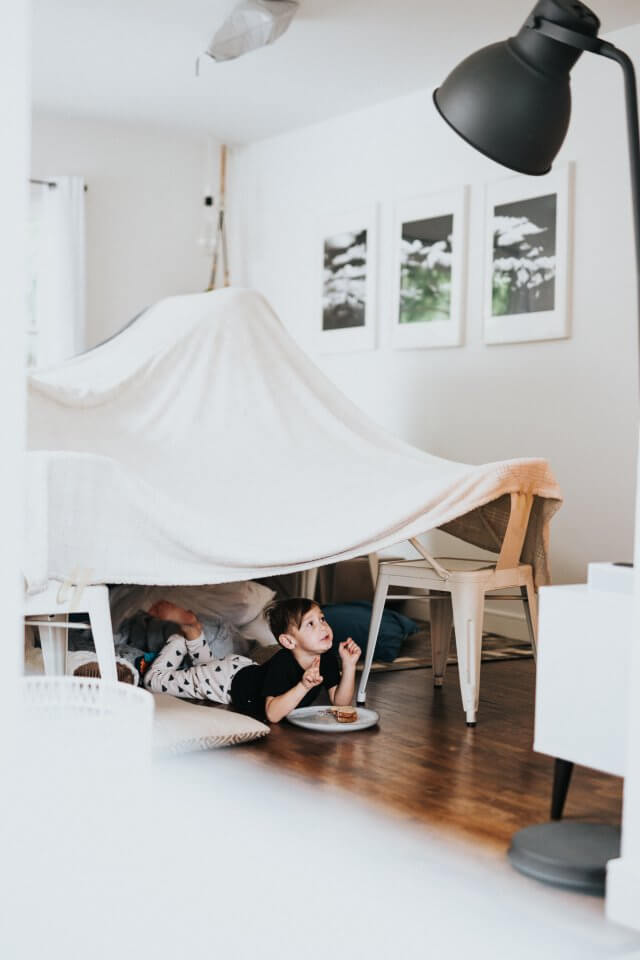 Create an obstacle course. Friendly competition never hurt anyone! Have older kids create an obstacle course for the parents to have to compete against each other on. Winner gets to choose the movie!
Write a bucket list. Make a bucket list together of three things each of you want to do in the next ten years. This activity is best for children who are at least preschool age. At a time like this when we aren't exactly allowed to do many things, this can be a really fun activity and a great way to plan something fun for the future.
Start a family competition. Start a family competition with other families you know by taking a video of a task or game and then sending it to another family. Challenge them to complete it and pass it on to someone else. Ideas are trying to make a crazy trick shot with balls, a timed relay race, building the tallest tower, making a human pyramid, or creating a family dance. This is actually a really fun idea to do without kids too, for after bedtime and to challenge friends to things.
Reminisce on the past. Enjoy a nostalgic trip by going through old photos together from before the kids, when they were babies and growing up. Bonus points if you're able to cast to a TV or hook up to a computer to slideshow it.
Ideas for Couples After Children's Bedtime
Bust out the games. Grab the chessboard, card deck or board game and play a one on one game. You can play classic board games like scrabble, or shake things up with a virtual phone game like Heads Up! These games are sure to get you laughing, having fun and can connect you further with your partner.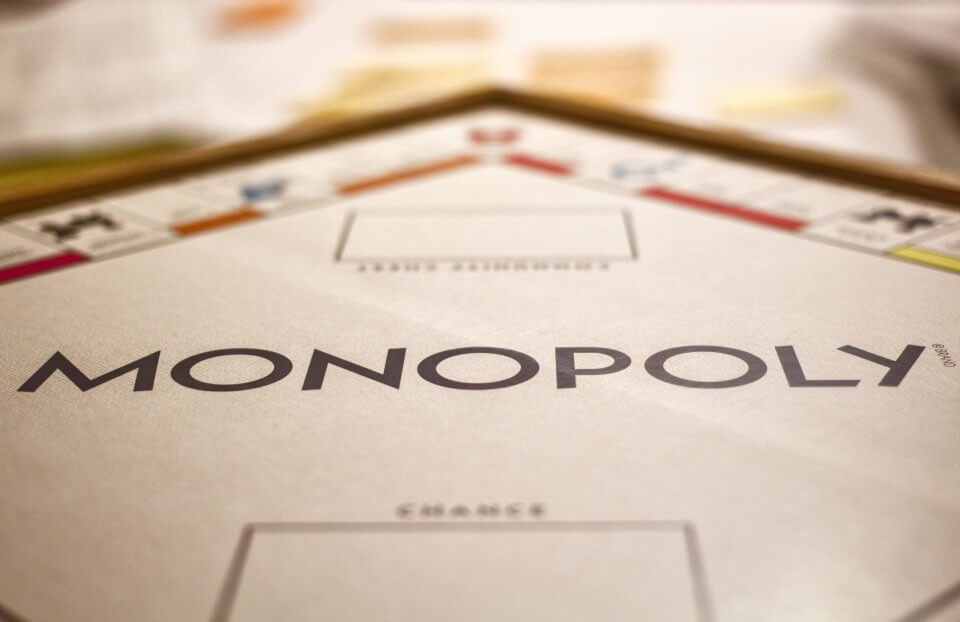 Set up a wine or beer tasting. If you're wine or beer lovers, hit the local liquor store for a variety of wines or beers. Line up the selection as a tasting and create a beautiful cheese board together.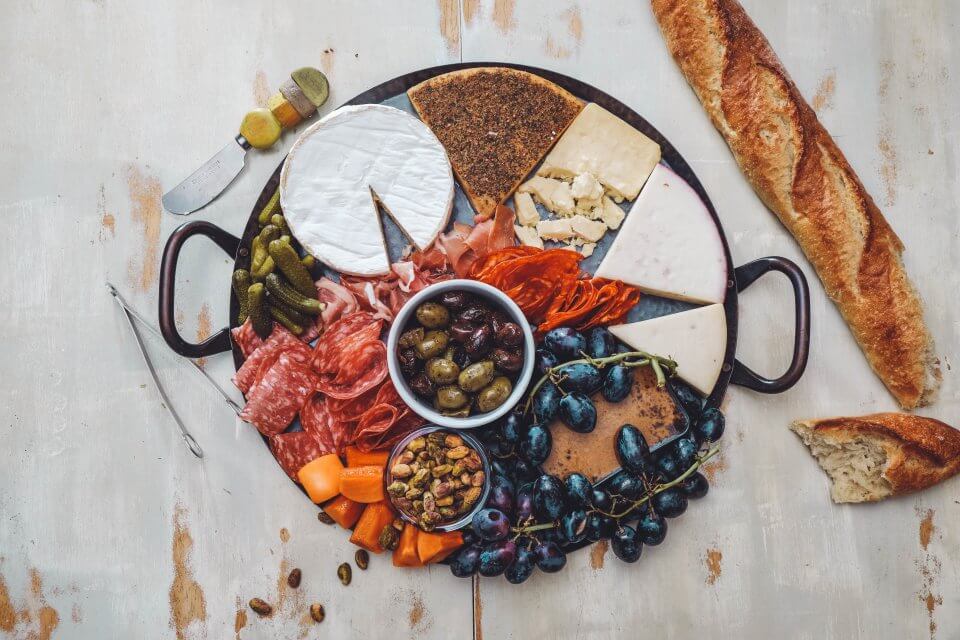 Get zen. Try a virtual yoga or meditation class together. To bring the evening up a notch, light candles, dim the lights and diffuse essential oils.
Stargaze. If it's a warmer evening, bundle up and sit on your front or back step with tea or hot chocolate and check out the stars together. 
Shoot a movie for your kids. Use your smartphone and create a short film to be premiered the next night with your little ones. Get creative and fun, use their toys or puppets or costumes, or integrate pets. 
Posted on: Friday February 5th, 2021
Posted by: Kids & Company