Winner Winner Winter Gratin
One casserole that is making a comeback lately is the gratin, a culinary French technique which usually consists of a topping with breadcrumbs, cheese, egg and/or butter and is then broiled to perfection in a shallow dish! Potatoe gratin is one of the most common of gratins which consist of slices of boiled potato that are put in a buttered dish, sprinkled with cheese and browned in the oven or under the grill.  Around my dinner table this favourite dish is referred to as scalloped potatoes, potatoes au gratin, or au gratin potatoes.  A wonderful twist to this family favourite is using dark green winter vegetables instead of potatoes which are the perfect base of this side dish.  Common vegetables described as winter greens are Swiss chard, collards, rappini, spinach and kale. This yummy dish is the perfect way to encourage your kiddies to eat their winter greens that are loaded with vitamins, minerals, and phytonutrients. More specifically, they are a rich source of iron, calcium, potassium, and magnesium and full of vitamins K, C, E, and many of the B vitamins.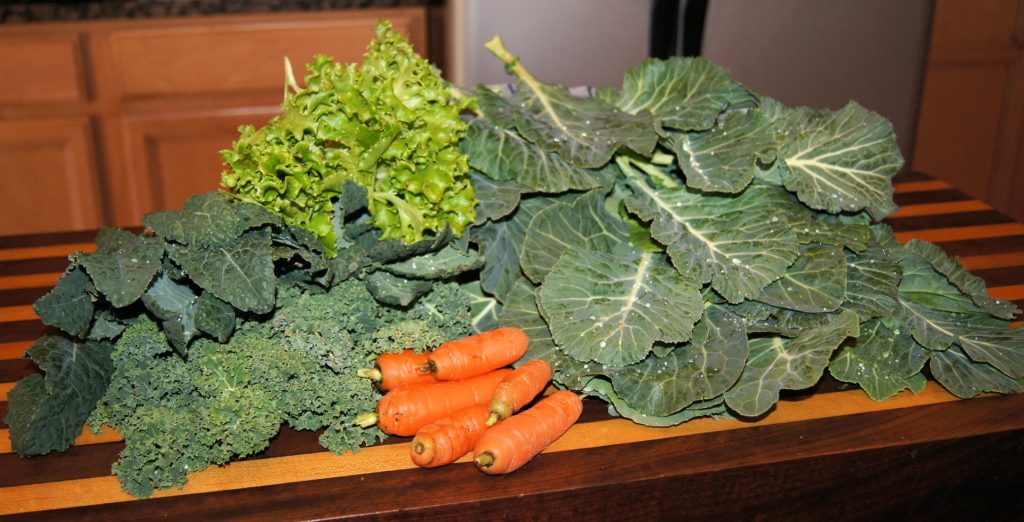 It's always a perfect time of year to make a delicious winter gratin!!!
For a hearty and healthy Winter Gratin
What you need:
3-qt. Baking Dish
1 Tbsp Butter
4 ¼ lbs Winter Greens, Stems Removed Torn into Large Pieces (my personal favourites to use are kale and rapini)
2 Tbsp Olive Oil
3 Cup Breadcrumbs
½ Cup Parmesan cheese, Grated
2 tsp Thyme
2 Shallots, Sliced
1 ½ Cup Milk
3 Cloves of Garlic, Smashed
1/8 tsp Nutmeg
1 Cup Gruyere Cheese, Grated
Salt & Pepper, To Taste
To make your life easier, you can prepare step 1 and 2, the winter greens and the breadcrumbs, up to 2 days beforehand. The Gratin can be assembled 1 day ahead of baking.
What to do:
Blanch the winter greens, in batches, in a pot of salted boiling water until just softened (approximately 3 minutes). If making ahead of time, cover and chill.
Heat olive oil over medium heat. Add breadcrumbs and cook, stirring frequently, until golden and crispy, approximate 8-10 minutes. Transfer to bowl and add parmesan cheese and 1 teaspoon of thyme leaves. If making ahead of time, store in airtight container at room temperature.
Melt butter in a saucepan over medium heat. Add shallots, stirring often, for approximately 5 minutes (until softened and lightly golden). Add shallots to bowl with winter greens. In the same saucepan that shallots were sautéed in, add milk, garlic, 2 teaspoons of thyme. Bring to a boil and then simmer for 10-12 minutes, until thickened. Season with salt and pepper.
Pour milk mixture over greens in a bowl and toss to evenly coat in sauce. Transfer to baking dish and sprinkle with gruyere cheese. Top with breadcrumbs and cover with foil.
Preheat oven to 400F. Bake until filling is hot, approximately 25 minutes. Uncover and bake until cheese is melted, edges are bubbling, and breadcrumbs are golden brown (approximately 10-20 minutes longer).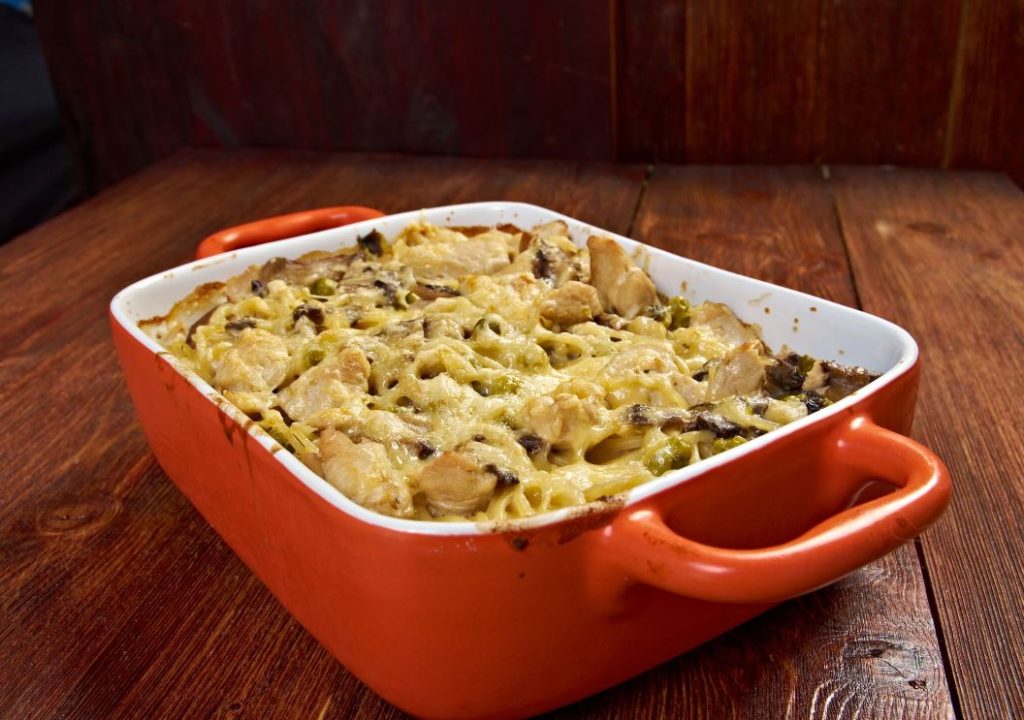 What I love most about gratins is the versatility of the dish because you can pick the wintery greens and the cheese topping based on your family favourites.  I promise, if you stick to this basic recipe your family will be asking for this new warm and wholesome side dish weekly paired with any protein.  Enjoy!
Don't forget to follow us on Twitter @kidcochildcare and on Instagram @cheflisaruscica!
Cheers,
Chef Lisa Ruscica
Chief Food Ambassador
Posted on: Wednesday February 1st, 2017
Posted by: Lisa Ruscica