Jackson
Our Centre
Welcome to Kids & Company Jackson! 
This Chicago location is in the West Loop neighborhood near the corner of Jackson Blvd. and Peoria St., on the first floor of a residential building that is easily accessible by car or transit. 
Inside you'll find large windows that let in lots of natural light, educational and age-appropriate toys, and spacious classrooms where children can socialize and learn. We also have password-protected webcams that let caregivers check in on their children throughout the day. When weather permits, we bring children to the public park nearby to enjoy some fresh air and get physically active. 
Our 5 classrooms can accommodate 82 children from 6 weeks to 5 years old in the Infant, Toddler, and Preschool programs. These programs are available on a part-time, full-time or back-up care basis. 
At Kids & Company, we use an emergent curriculum and learn-through-play philosophy. This means children are presented with learning opportunities in direct response to their individual interests and skills. Our children are immersed in experiences that enhance language, literacy, a sense of music and rhythm, and socialization so that they may develop independence, confidence and a positive sense of self and the world around them.
Children are provided with a hot lunch and 3 snacks each day, catered by our Kidco Kitchen. The Kidco Kitchen is founded on a fresh-from-scratch philosophy and our food contains no additives, preservatives, artificial flavours or colours. Learn more here. 
Let's Meet! 
If you're interested in our Jackson location, please fill out the inquiry form below. You can indicate multiple locations in the comment section if you are unsure about your top choice.
Once submitted, one of our Parent Customer Care representatives will reach out via phone or email within 24 hours (48 hours on weekends and holidays). During that exchange, you'll be able to ask questions, learn more about fees, book a tour, and find the best suited location for your child.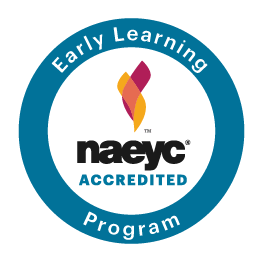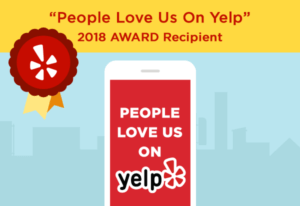 Our Centre Information
Address
Jackson
847 W Jackson Blvd.,
Chicago, Illinois, 60607
Contact Information
312-465-2275
chicagojackson@kidsandcompany.com
Centre Hours
Monday to Friday, 7:00 am - 6:30 pm
Meet the Director
My name is Katrina Cottrell and I am the Center Director at Kids & Company, Chicago Jackson. I have been employed with Kids & Company as an Assistant Director since 2018 and have been in the Early Childhood Education field since 2012. Throughout the years, I have had the luxury of working with infants, toddlers, and preschoolers. I received my Bachelor's Degree in Early Childhood Education: Child and Family Services from Southern Illinois University in 2012. Five years later, I decided to further my education and career. I attended National Louis University where I received my Master's Degree in Early Childhood Administration. I believe that the early years of life are the most important and I am here to make sure the children are provided with the care and education they need to prepare them for adulthood. I look forward to building strong relationships with the families at the Jackson location. Now that you know more about me, I would love to meet you and your family! Please come for a visit so you can see for yourself how Kids & Company can provide the right care and education for your child.