Lincoln Park
Our Center
Welcome to Kids & Company Lincoln Park! 
This downtown location offers families a boutique childcare experience with less than 50 total spaces. We are located directly across the street from Lincoln Park at W. La Salle Dr. and N Clark St., which lends itself as the perfect day-trip spot for nature walks. Families travelling by car or transit can find us on the right side of the building where an elevator and stairs will bring you down to our entrance.  
Inside you'll find a long hallway that brings you to our classrooms and gross motor room where children can get physically active during inclement weather. In each classroom you'll notice large windows, educational and age-appropriate toys, and password-protected webcams that let caregivers check in on their children throughout the day. 
The outdoor playground is right in front of our center and is filled with toys, tunnels, and equipment that help children meet their physical movement needs. 
Our boutique center has 3 classrooms that can accommodate 43 children from 6 weeks to 6 years old. The Infant, Toddler, and Preschool programs are available on a part-time, full-time or back-up care basis. 
At Kids & Company, we use an emergent curriculum and learn-through-play philosophy. This means children are presented with learning opportunities in direct response to their individual interests and skills. Our children are immersed in experiences that enhance language, literacy, a sense of music and rhythm, and socialization so that they may develop independence, confidence and a positive sense of self and the world around them.
Children are provided with a hot lunch and 3 snacks each day, catered by our in-house Kidco Kitchen. The Kidco Kitchen is founded on a fresh-from-scratch philosophy and our food contains no additives, preservatives, artificial flavors or colors. Learn more here. 
Let's Meet! 
If you're interested in our Lincoln Park location, please fill out the inquiry form below. You can indicate multiple locations in the comment section if you are unsure about your top choice.
Once submitted, one of our Parent Customer Care representatives will reach out via phone or email within 24 hours (48 hours on weekends and holidays). During that exchange, you'll be able to ask questions, learn more about fees, book a tour, and find the best suited location for your child. 
For a limited time only, registration fee will be waived for families who register and start care by January 31, 2024.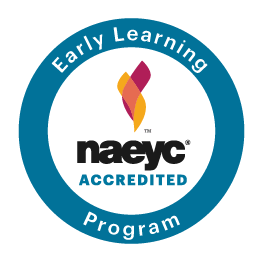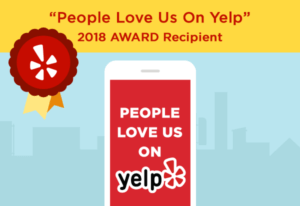 Our Center Information
Address
Lincoln Park
1750 N. Clark Street
Chicago, Illinois, 60614
Contact Information
312-600-9497
chicagolincolnpark@kidsandcompany.com
Center Hours
Monday to Friday, 6:30 am - 6:00 pm
Meet the Director
Hello, my name is Kristina Ramirez and I am the Center Director at Kids & Company Lincoln Park. I graduated with an Associates in Early Childhood Education from Richard J. Daley College. I have been working at Kids & Company since 2017 and in the child care field for over 9 years! The moment I became a girl scout troop leader is when I knew I had a passion for working with children. In my spare time, I love to swim, go on adventures with my friends and binge-watch my favorite shows! Even though I have lived in Chicago my whole life, there is still so much more to the city I have yet to discover. My favorite thing about Kids & Company Lincoln Park is that we have a small center that brings the staff and families close ttogether. The team here has so many great qualities and shows their passion for helping children grow to their fullest individual self in unique ways that I have never seen before. I am excited to work as a team to continue providing the best of care! Now that you know a bit more about me, I would love to meet you! I hope you come to visit our Lincoln Park center and see for yourself how Kids & Company can provide the right care and education for your child!