A Page from the Red and White Cook Book 
Canada day is coming up on July 1st and not only is it a day to spend with your family, but it's a day to eat fun traditional Canadian treats!  What better way to honour our country than to learn about the histories of some of the traditional foods from across Canada that makes our bellies full and happy as we take our hats off and "pledge on guard" for our great nation?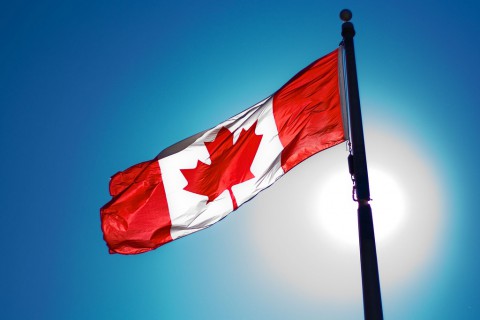 First up on the True North's list of treats to eat on Canada day is from rural Quebec: poutine. There is a lot of controversy about the origins of poutine, but the most common story is that it came from a restaurant called Café Ideal, in Warwick, Quebec. Poutine is said to have been first served when a customer asked the owner of the restaurant to put cheese curds on top of his fries in 1957. Thus the creation of this dish that is now a tenet of Canadian cuisine was somewhat accidental!
Next up is a pastry originated in Ottawa: the beaver tail. The founders of this beaver-tail shaped, deep-fried doughy pastry, are Pam and Grant Hooker who popularized their family recipe in 1987 when they began serving them at the World's Largest Skating Rink, or the Rideau Canal Skateway. This crunchy delight will most definitely fill you up after sprinkling it with sugar or maybe banana slices over its hot, sumptuously soft surface!
The next tasty treat is something that everyone looks to smear on their favorite breakfast foods, but can also be used in all kinds of recipes because of its sweet, vanilla and cinnamon-like taste that functions well as a flavouring for almost anything: maple syrup. Maple syrup was discovered and made before Canada was colonized and thus there was many native legends surrounding how the now extremely popular boiled tree sap came to be used on all family tables. One native legend is that it was an Iroquois Chief, who accidentally made a slit in a maple tree with his hatchet and noticed that the tree was leaking some sort of liquid the entire day, found maple syrup. While this charming amber liquid is produced only in what is called the Maple Belt, along the eastern coast of Canada, it is unanimously considered a favorite of all Canadians!
So on this Canada Day, if you haven't tried one of these famous Canadian goodies, or even if you've tried them all, discover or re-discover another reason why Canadians tip their hats to the red and white!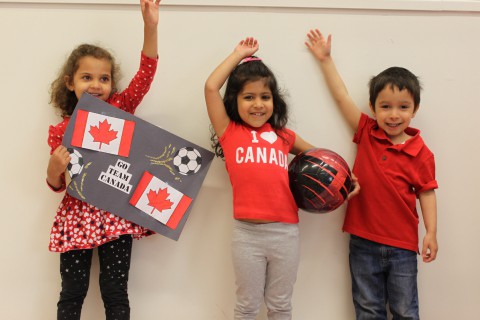 Happy Canada Day!! Enjoy the holiday with your family and loved ones :)
Don't forget to follow us on Twitter @kidcokitchen and on Instagram @cheflisaruscica!
Cheers,
Chef Lisa Ruscica
Chief Food Ambassador
Posted on: Tuesday June 30th, 2015
Posted by: Lisa Ruscica