Harvest Season
Don't fret now that Summer's coming to an end, smile because now we get to enjoy the harvest season!!! September marks the beginning of harvest season, which means farmers are reaping, gathering, and storing grains and other grown fresh produce during the autumn while the food is at its ripest and best. Now is the perfect time to go to your local farmer's market and buy locally grown produce. Not only are farmer's market's produce fresh and delicious, it is good for the environment and helpful to our economy! Here are some tips to get the most out of your local farmer's market trip: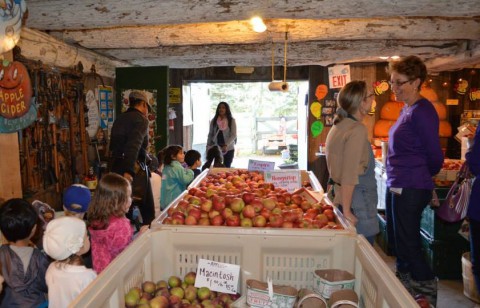 Arrive early to get everything you're looking for! Some vendors have limited quantities and their food goes fast!
Talk to the farmers to learn more about their products. They know best when your favourite foods are in season, how to care for them, and what foods pairs well together.
Store your purchases properly to make the most of them. Some produce like onions and garlic last longer if stored in cool dark places, rather than refrigerating them. Putting them in the fridge tends to weaken their flavour.
Bring your own shopping bags! If you're new to the farmer's market game, you should know that vendors do not always provide bags like grocery stores do, which is why it's important to bring your own. If you plan on going to a farmers market to purchase just a few items, I guarantee you'll end up with more once you see just how ripe and delicious the food is.
Bring cash just in case! Not all vendors accept credit or debit, so to play it safe, bring cash on hand.
Stay connected. Farmers tend to move around to different markets during different times in the season. If you really like a particular vendor, it's best to stay in touch so you can follow them.
Now that you're a farmer's market expert, try our Kidco Kitchen Sunshine Stew recipe, full of fresh veggies and herbs that you can find at your local farmer's market!!!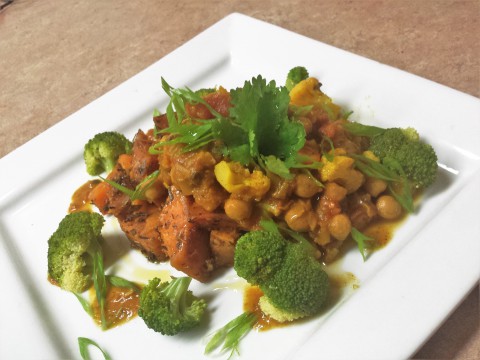 Kidco Kitchen Sunshine Stew
What you need:
1 Tbsp Veggie Oil
½ Cup Diced Onion
2 Tbsp Minced Garlic
2 Tbsp Curry Powder
2 Cup Chickpeas
1/3 Cup Broccoli
1/3 Cup Carrot
1/3 Cup Cauliflower
2 Cup Veggie Stock
2 Cup Coconut Milk
1 Cup Halved Cherry Tomato
2 Tbsp Lemon Juice
Cilantro To Taste
What to do:
Make sure to wash your hands before you begin.
Heat veggie oil in large pot, add garlic and onions and cook until translucent.
Add curry powder, broccoli, carrots, cauliflower, chickpeas and veggie stock.
Bring to a simmer and cook for about 20 minutes until veggies are tender.
Add coconut milk, lemon juice, and tomatoes.
Cook for 10 minutes until heated through.
Top with cilantro.
Don't forget to follow us on Twitter @kidcochildcare and on Instagram @cheflisaruscica!
Cheers,
Chef Lisa Ruscica
Chief Food Ambassador
Posted on: Wednesday September 14th, 2016
Posted by: Lisa Ruscica