Hooked on Hemp Seeds
There are so many reasons why hemp seeds have become popular over the years! It is one of the highest sources of complete protein out of all the plant based foods and in fact they contain 11 grams of protein in just one teaspoon! It is free of sugar, trans-fat, and cholesterol, and many hemp seeds are safe for those with gluten, lactose, nut, and soy allergies. What it contains is even more impressive than what it doesn't! Hemp hearts (shelled hemp seeds) contain all 20 amino acids, which includes the 9 necessary ones. They also contain a rare compound called GLA that is found also in breast milk and plant seed oils. This fatty acid has been linked to curing a number of medical conditions and allergies. Studies have also shown that hemp seeds can lower cholesterol levels, and a just teaspoon of this amazing snack contains 77% of the daily value of Vitamin E, which is a vitamin that keeps the immune system healthy!
A great way to incorporate this amazing grain into your routine is to make hemp seed granola bars! Try our delicious recipe outlined below and let us know how much you enjoy it!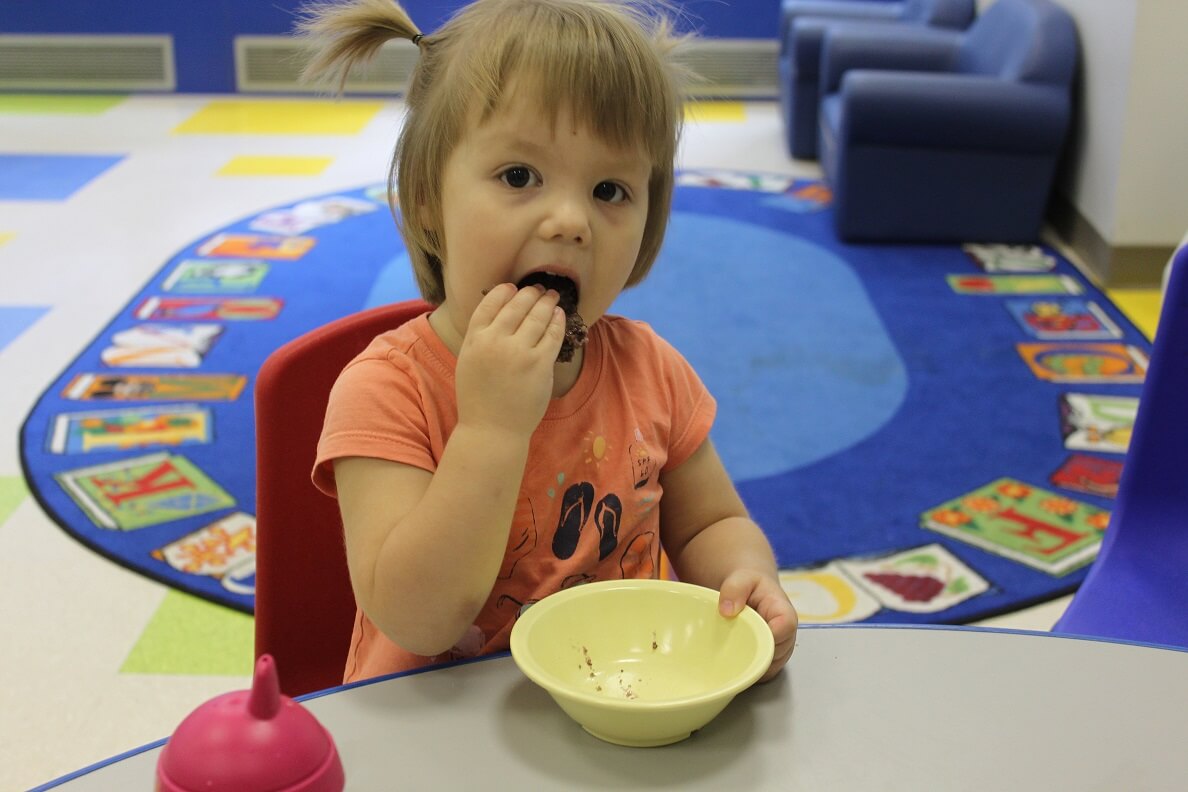 What you need:
• 1 1/2 Cup Rolled Oats
• 1 Cup Dates, Chopped (or any other dried fruit)
• 1 Cup Coconut Flakes
• 1/2 Cup Hemp Seeds
• 1/4 Cup Sesame Seeds
• 2 Tbs. Poppy Seeds
• 2 tsp. Cinnamon
• 1/2 tsp. Salt
• 3 Ripe Banana
• 1/4 Cup Veggie Oil
• 2 tsp. Vanilla
• 3 Tbsp Maple Syrup
• 2 Tbsp Chia Seeds
• 6 Tbsp Water
First, combine all the dry ingredients in one bowl and mix the chia seeds and water in another bowl. Then blend the bananas, vanilla, oil, maple syrup adding the chia and water mix to the blender afterwards. Then combine all the ingredients and place the batter into the oven at 350F for around 20 minutes! Presto delicious, nutritious hemp seed granola bars.
Now that you are already totally hooked on this fun, healthy snack you can also use the hemp seeds for trail mix! Add some dried fruit and you have yet another protein packed snack that will get your family fueled throughout the day!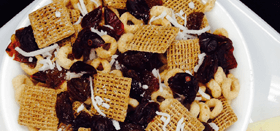 Fun Facts:
1. Sprinkle some hemp hearts on your morning yogurt or cereal to give you a huge protein, superfood start to the day!
2. The hemp seed contains all the fatty acids and is the only plant that contains all 9 essential amino acids in an easy digestible form!
3. Hemp hearts can help you produce antibodies that boost your immune system and keep you healthy!
Hemp hearts are so easy to use adding to any yummy snack or meal giving you a huge boost of protein and omegas. They are great tasting, nutritious and are at the heart of providing your family with extra energy for your family's busy lifestyle.
From my kitchen to yours enjoy! Don't forget to follow us on Twitter @kidcochildcare and on Instagram @cheflisaruscica!
Cheers,
Chef Lisa Ruscica
Chief Food Ambassador
Posted on: Wednesday February 22nd, 2017
Posted by: Lisa Ruscica