Keeping Your Kiddos Busy this August!
Summer is not over yet and for some of you that may mean you are running out of ideas on how to entertain your school age children. Two of my three kids are school age and despite spending time at day camps they also crave some time at home to hang out. I find this lasts for about an hour before I start hearing the dreaded "I'm bored!"
Here are some tips and tricks that work for our family to beat the boredom blues…and they work for the entire family!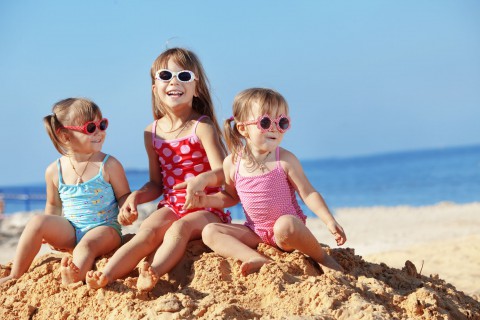 1. Enroll in your local library's summer reading program. Most libraries have special book reading incentives in place to help the kids be motivated to read. I also will sometimes try to work at the library while the children explore and read. If it is a hot day there is the added benefit of air conditioning!
2. Spend as much time as you can at a pool or the beach. I have yet to find a bored or cranky child in the water! Before having my own children I taught swimming to young children. I could always tell those who had spent time playing in the water versus those children who were only in the water during their lessons as those who had lots of opportunities to play were much more confident swimmers and progressed much more rapidly through the swimming levels.
3. Get your children actively engaged in creating a bucket list for the summer of local places they want to go. Have them look through local publications to help them make their list. Decide what you will do and put it on a calendar the kids can see. That way they will have something to look forward to!
4. You don't need to leave the yard to camp! Set up a tent in the yard and the kids will have a blast in this instant hang out!
Let's get the most out of the month of August!!
Tasha
Tasha Richard lives in Halifax, NS with her husband Greg, daughter Ciara and two sons Luc and Nigel and two dogs. She is the Director of Marketing and Operations for Eastern Canada and has a particular passion for supporting professional moms along their professional journey. You can find her @momcafenetwork or trichard@kidsandcompany.com.
Posted on: Friday August 8th, 2014
Posted by: Kids & Company