Kids & Company Fall Events 2015
Fall is just around the corner and we have tons of fun and exciting Kidco Family events scheduled for all of our centre.  We will be visiting new and exciting venues with our Kidco families and friends in addition to hosting various in-centre drop in programs, parenting workshops and family fun days! Our Kidco events are a great opportunity for our families to network and socialize with one another and get to know our Kidco team!
Here are a few of our featured events coming up this season:
Kids & Company Date Night
SAVE THE DATE! We are thrilled to announce that our next Kidco Date Night will take place on Thursday September 24th. Our Kidco centres will be open for extended hours from 6:00 pm – 9:00 pm so you can enjoy a date night while we take care of the kiddos! Children will be served a healthy Kidco Kitchen dinner, enjoy music, games and arts and crafts.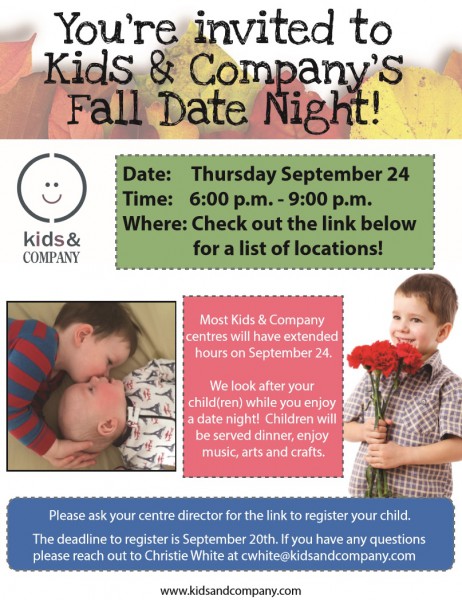 Kids & Company Fall Preschool Field Trips
Our preschoolers will be going on field trips with their classmates and teachers this Fall! From pumpkin patches to museums and farms, each preschool classroom will have the opportunity to explore unique and exciting venues in their city. Our preschool field trips are scheduled to take place from September 21st – October 29th.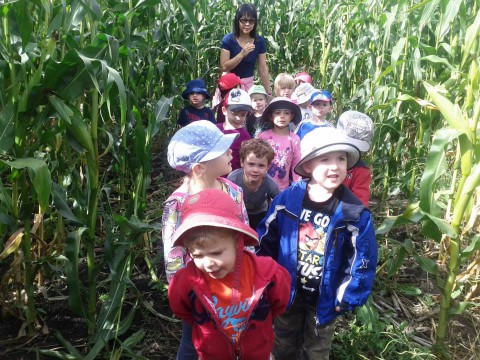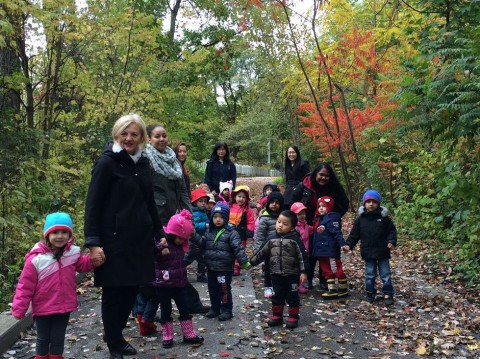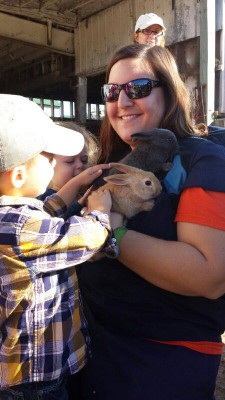 Kids & Company Halloween Celebration
During the week of October 26th – 30th, our students will be creating spoooktacular Halloween inspired crafts and playing fun games with their classmates and teachers. On Friday October 30th our little ones will get to dress up and show us their awesome Halloween costumes! During this time, we will also be holding our Kidco Kitchen Creepy Crudite Contest.  Each classroom will create and design a creepy crudité using vegetables provided by our Kidco Kitchen. Parents will have the opportunity to vote for their favourite creation via our Kidco Facebook page and the winning classroom will be announced on Monday November 2nd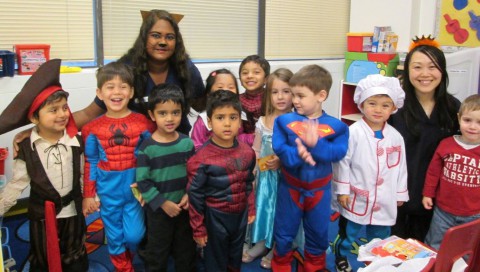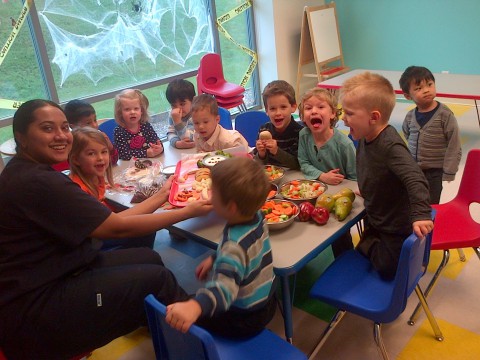 Want to know about additional events taking place at your Kidco centre and in your neighbourhood? Click here to visit your Kidco centre page and see a list of upcoming events taking place near you!
Don't forget to follow us on Facebook, Twitter and Instagram to see updates, pictures and videos from all of our events.
Posted on: Wednesday August 19th, 2015
Posted by: Kidco Events