Wrapping up Summer
As the sun begins to set earlier, the water gets a little colder, and back to school shopping begins, there is little time left for on-the-porch meals. But the summer breeze hasn't yet been traded for fall winds, so make use of the last spurt of sunshine by wrapping up summer with wraps!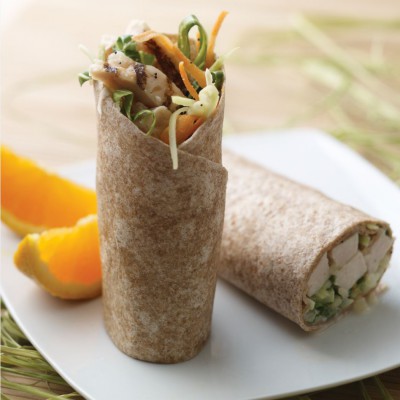 When we say wraps, we don't mean run of the mill sandwiches, for example a new trend in wrapped delights is a collard green wrap! A fun and healthy take on a summer favorite, the hamburger, is a collar green wrap filled with bean burger filling, tomato and avocado!  Also try a fun rainbow veggie collard wrap using collard greens as the shell, filled with quinoa, carrots, red bell peppers, and guacamole!
Baleadas are a Central American favourite that consist of tortillas with all your favourite ingredients on top! Try sautéing garlic, onions, and cumin, then add kidney beans, sour cream, and vinegar to the mix for perfect and healthy re-fried beans. Put those aside and re-cook them later, but in the meantime, fry an egg and heat up your tortilla. Then put the egg on top of the tortilla along with the re-fried beans and avocado for an easy morning meal that will add some Honduras flavour to your day!
Another flavourful flourish to wraps that is both trendy and delicious are rice paper wraps! Add an Asian twist to your wraps with this much healthier substitute for bread, filled with cilantro leaves, soba noodles, pickled ginger, bean sprouts, and an orange chilli sauce composed of soy sauce, lemon juice, chili flakes, sesame oil, and balsamic vinegar.
So, although the end of the summer may be disheartening, we promise that these wraps will help you make the most out of the summery, relaxed meals you have left to enjoy!
Don't forget to follow us on Twitter @kidcokitchen and on Instagram @cheflisaruscica!
Cheers,
Chef Lisa Ruscica
Chief Food Ambassador
Posted on: Wednesday August 26th, 2015
Posted by: Lisa Ruscica