Potty training Twins – Twice the Fun!
One common piece of potty training advice is to capitalize on your toddler's interest in the toilet or bathroom functions.  Unfortunately, my 2 year old twin boys showed lots of interest just as my husband was commuting to a job 400 miles away from home and I was packing up our apartments for our move from New York City to Toronto.  By the time we had settled in our new house, the interest had passed and I quickly learned the location of our local Costco to stock up on diapers.
A few months later, my boys were accepted to our first choice nursery school , located just down the block from us.   The only catch was that all children needed to be potty trained and diaper free.  This put toilet training high on my priority list again.
My sons' third birthday was fast approaching and spring was in full bloom, meaning it was warm enough to spend some time outside.  The boys were also our first children and we had held off on giving them candy until this point.  All of this figured into my potty training plans.
One day shortly before their birthday, I declared that 3 year olds didn't wear diapers anymore.  Both raised eyebrows as they consider this information.   Then I crossed into territory where many parents swear they will never go – I held out some M&Ms (though now I'd probably choose Smarties) and place three in each chubby little hand.    As soon as the candies crossed their lips, I had their attention.  I smiled sweetly and said they'd receive one for every time they peed in the toilet and two for every #2.  The promise of chocolate twinkling in their eyes, they agreed.
The next morning, I brought our two potties out to our backyard, removed their shorts & diapers and declared we were doing to have fun outside and that they should use their potties whenever they felt the need.  Many hours of sidewalk chalk, ball, painting and book reading later, both had earned a few M&Ms and felt like big boys.  Luckily, the good weather held and two days later, I added underwear to their wardrobe and we didn't looked back.   They did indeed celebrate their birthday with lots of new, big-boy underpants.  One of my sons never had a daytime accident from that point on.  The other had relatively frequent missteps, but by mid-summer, I knew that nursery school wouldn't be a problem.
I got to check that off my childhood milestone list!  The next step in potty training – being dry all night - would take us another 3 years.  More on that during my next blog.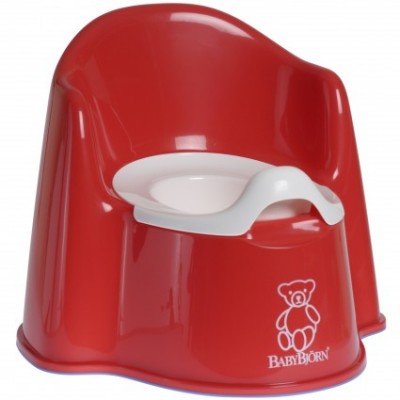 Posted on: Thursday April 10th, 2014
Posted by: Kids & Company