Meet the Parents: Real Families Talk About the Journey of Parenting
With over 100 child care and early learning centres across Canada and the US, Kids & Company is partners with a lot of parents and we are proud to be part of 'The Village' that it takes to raise children. Even though each child, parent and family is so unique, there are a number of universal aspects of being a parent that we want to share and celebrate by telling our families' stories.
Our first in the Meet the Parents series is the Jarvis family in Airdrie, Alberta.
I met mom, Brandy, in a coffee shop near her work one day to chat. She had her almost 4-year-old daughter, Miriam, with her – even though Miriam goes full-time to the Kids & Company near their house, she had come down with an illness and wanted nothing more than to be with her mom while she recovered. She was asleep on Brandy's shoulder as we sat down.
Their immediate family is made up of three – mom, dad and daughter. Miriam is almost four and excited for her Shimmer 'n' Shine birthday party coming up. Brandy says becoming a parent was never something she thought about until they got married. She comes from a military family and moved around a lot until her best friend of 25 years convinced her to move back to Alberta – in the condo next door was an acquaintance that eventually become Brandy's husband.
When they found out they were expecting Miriam, Brandy was reluctant to slow her work as a controller at a local company. She described a sense of anxiety about going onto maternity leave. This really resonated with me as I also experienced anxiety about entering parenthood. I think a lot of moms and dads have a sense of what they want their lives to look like as parents and that comes with anticipation before you have children. But once they arrive, things can be different than expected.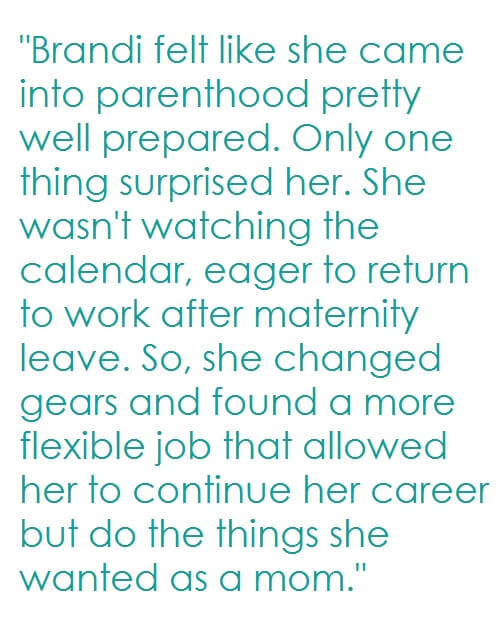 Then she said this: "Parenting has be the single most important job I have ever had or ever will have. I love being a parent and love watching my child grow into an amazing self-sufficient, independent, strong-willed, smart, caring little girl."
Around this point, Miriam woke up and despite being sick was downright charming, clever and sage. Her and her mother share a way of smiling with their eyes. I asked about the things she likes and the top picks were gymnastics, swimming and ballet (obviously in addition to Shimmer 'n' Shine and Paw Patrol). She adamantly declared her loved for baton twirling when Brandi was trying to explain that was an activity Miriam did not take to. Her small hand twirled about as she spoke, delicately decorated with beautiful henna that she had received at a recent fair.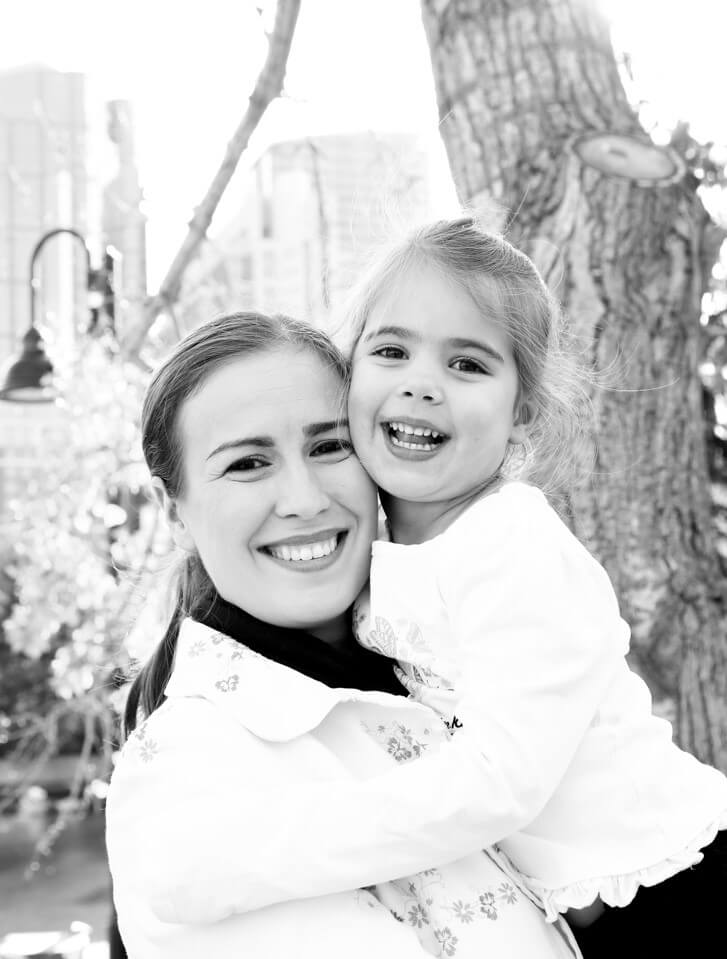 Miriam's parents love to introduce broad experiences to Miriam, checking out different shows, educational adventures and outdoor activities. They have a trailer and spend a lot of time camping, exploring new areas together. They have some close-knit and closely-located family and friends, which makes parenting a whole lot easier.
It is amazing to watch a mom and daughter interact – Brandy was both patient and fun, treating Miriam with a respect that showed she valued what her little girl was saying. Miriam was a little unsure of me so stuck close to Brandy, but liked to share little tidbits and flash a bright smile when I said something she thought was funny. I was pleased to hear that she disclosed to her mom I was 'nice' when I went to grab a drink – I have a feeling Miriam wins over a lot of friends, little and big, all the time.
I asked Brandy what things she looked for when they wanted to find a child care partner so she could pursue work again. She said it had always been the plan; they wanted to expose Miriam to social experiences, structure and the chance to develop relationships with other adults. Kids & Company was a spot they checked out early on as it was within walking distance to their home, had flexible schedules and a good reputation.
"The most appealing thing for us was the food. Phenomenal. We thought the facility was bright and clean and although active, lacked the sense of chaos we saw in other centres." The camera access and extent of the programming was another feature they didn't see elsewhere. Kids & Company, started up over 15 years ago by two parents who wanted more out of a child care option, are all about the details that go into a place children love and today's busy parents can rely on.
Miriam added that she liked her teachers at school which made me smile, because I knew from the Director at her centre that the feeling is mutual – like all the kids we have the pleasure of nurturing and developing, Miriam's unique personality adds something special to our community.
A heartfelt thank you to the Jarvis family for offering up their time and energy to talk to us about the experience of parenting and their story! (And get well soon Miriam!)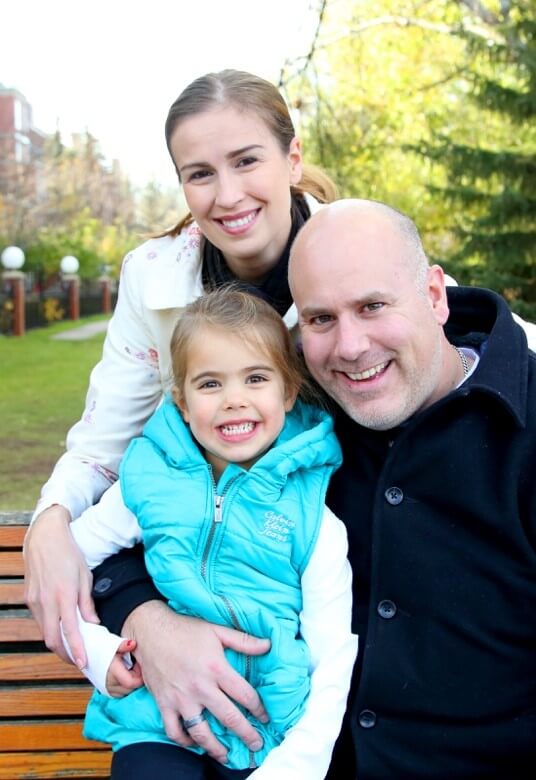 By: Melissa Sawatzky
Melissa lives in Calgary and is the Community Marketing Manager for Kids & Company in Alberta and BC. Her vision of what she would be like as a mom was shattered years ago when she discovered nothing ever goes as planned for parents, but laughter and community sees you through. You can reach her at msawatzky@kidsandcompany.com.
Posted on: Thursday May 11th, 2017
Posted by: Melissa Sawatzky