Hammonds Plains
Our Centre
Our Kids & Company Hammonds Plains centre is nestled in a beautiful area surrounded by nature. The view from our big and bright windows include scenic woods, a large field, and a nearby pond. Our kids love to play in our playground, go on frog-catching excursions, or do quiet activities outside in the shade. Here at Hammonds Plains, we are one big family. Whether it is your child's first day in our classrooms or they are celebrating their preschool graduation, our teachers offer unconditional love and support to our children. We also consider it vital that our families are with us every step of the way. Through constant communication we ensure our families stay informed and are involved in their child's daily routines and important milestones. At Kids & Company, we use an emergent curriculum and learn through play philosophy. We're so proud of our proprietary programs. They include Alpha-Mania (pre-literacy and early reading), Mini Masters (art), and Munchkinetics (movement) and are specially designed to engage our children in a learning process that encourages self-expression, creativity, coordination and most importantly, fun! Did you know we have camp programs for school-age kids? Sign up for a day, a few days, a week or the entire summer and let them explore their communities, stretch their minds and build lasting friendships! Find out more here. Kids & Company is a proud member of the Halifax Chamber of Commerce.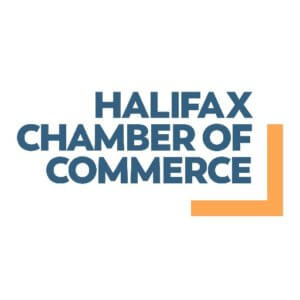 Our Centre Information
Address
Hammonds Plains
1376 Hammonds Plains Road
Hammonds Plains, Nova Scotia, B4B 1P6
Contact Information
902-405-5437
hammondsplains@kidsandcompany.com
Centre Hours
Monday to Friday, 6:45 am - 6:00 pm
Parking
Kids & Company Hammonds Plains has a big private parking lot that's able to accommodate many families.
Meet the Director
Hello, my name is Sara Massey and I am the Centre Director of Kids & Company Larry Uteck. I graduated with a Diploma in Special Needs, Early Childhood. I began working for Kids & Company in 2012 and have been in the child care field for over 12 years. My favourite thing about the Larry Uteck centre is that our small team has become more like family members than co-workers. The team is always there to support one another — whether it be advice for the classroom or to help a co-worker out when they need a ride. Each person brings something unique and special to the centre which allows us to provide the best quality care for the families we serve. My favourite thing about working for Kids & Company is the flexibility offered to families to help ease some of the challenges of raising a family in a busy world! I love being part of a wonderful, passionate team of educators.