Hammonds Plains
Our Centre
Our Kids & Company Hammonds Plains centre is nestled in a beautiful area surrounded by nature. The view from our big and bright windows include scenic woods, a large field, and a nearby pond. Our kids love to play in our playground, go on frog-catching excursions, or do quiet activities outside in the shade. Here at Hammonds Plains, we are one big family. Whether it is your child's first day in our classrooms or they are celebrating their preschool graduation, our teachers offer unconditional love and support to our children. We also consider it vital that our families are with us every step of the way. Through constant communication we ensure our families stay informed and are involved in their child's daily routines and important milestones. At Kids & Company, we use an emergent curriculum and learn through play philosophy. We're so proud of our proprietary programs. They include Alpha-Mania (pre-literacy and early reading), Mini Masters (art), and Munchkinetics (movement) and are specially designed to engage our children in a learning process that encourages self-expression, creativity, coordination and most importantly, fun! Did you know we have camp programs for school-age kids? Sign up for a day, a few days, a week or the entire summer and let them explore their communities, stretch their minds and build lasting friendships! Find out more here. Kids & Company is a proud member of the Halifax Chamber of Commerce.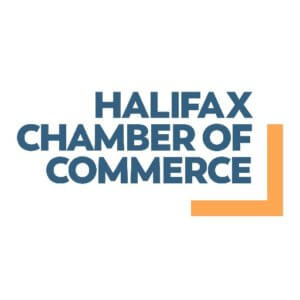 Our Centre Information
Address
Hammonds Plains
1376 Hammonds Plains Road
Hammonds Plains, Nova Scotia, B4B 1P6
Contact Information
902-405-5437
hammondsplains@kidsandcompany.com
Centre Hours
Monday to Friday, 6:45 am - 6:00 pm
Parking
Kids & Company Hammonds Plains has a big private parking lot that's able to accommodate many families.
Meet The Director
My name is Michelle Morash, and I am the Director at the Kids & Company Hammond Plains centre. I am the long-time recipient of an Early Childhood Education diploma from St. Lawrence College in Kingston, Ontario, and I have had the pleasure of working in the child care field for almost 30 years! I have been working at this location for 5 years prior to it becoming a Kids & Company child care centre, and was thrilled to join the team in 2013. To tell you a bit more about myself, I am the mother of an amazing son named Evan who I love to spend time with. We love to go to the movies, try out new restaurants, walk our dog to the beach, go visit our trailer in the summer, have campfires – you name it, we do it. In my spare time, I love to frequently practice hot yoga or relax with a great book. Now that you know a bit more about me, I would love to meet you! I hope you come to visit our centre and see for yourself how Kids & Company can provide the right care and education for your child.