Halifax
Our Centre
Our Kids & Company Halifax centre is located on the Halifax Harbour, precisely on the historical site of the 1917 Halifax explosion. Our children love to watch the ships sail by in the harbour, especially when Theodore Tug Boat makes an appearance! Our centre is always filled with smiling faces, both from our children and our fantastic teachers. We have 8 classrooms and can accommodate children ranging from infants to school age (for camps, and before and after school care). We are located across from the Halifax Shipyard, close to the bridges and Dartmouth and our children just love it. Most of our children are very well versed about ships and it makes our daily conversations very lively and unique. Many members of our team have been with us for years. It is wonderful that the children still get to see their former teachers as they graduate to new classrooms and we get to watch them grow and spread their wings. Our days are busy at Halifax, whether we are practising our letters and sounds through Alpha-Mania, jumping, running and skipping with our Munchkinetics movement program or giggling during our imaginative costume play. As you consider whether Kids & Company Halifax is the right place for your child, know that we work very hard to support your child and your family. Our company is a model for families of today. The working parent already has a busy schedule, so our constant support and services that we provide make this process an easier transition for everyone involved. Kids & Company is a proud member of the Halifax Chamber of Commerce.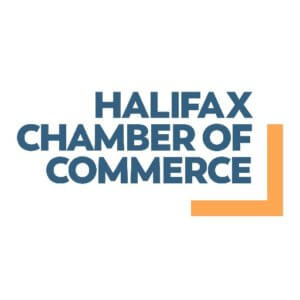 STREAM PRESCHOOL PROGRAM
Our Halifax location offers our STREAM preschool program (science, technology, reading, engineering, arts, math). In addition to our core pillars, the STREAM preschool program features an emphasis on STEM learning, a Montessori approach including observations of the child, individual liberties and preparation of the environment, and elements from Kids & Company standard curriculum including Mini Masters (artistry), Alpha-Mania (early literacy) and Munchkinetics programming (movement). Children suited for the program are those with curiosity about numbers, how things work, mechanics and construction, and a sense of independence and self-direction. Please click here to find out more.
Our Centre Information
Address
Halifax
3260 Barrington Street, Units 1-7
Halifax, Nova Scotia, B3K 0B5
Contact Information
902-455-5236
halifax@kidsandcompany.com
Centre Hours
Monday to Friday, 6:30 am - 6:00 pm
Parking
We have parking in the front of the building with Kids and Company signs and we also have a gravel parking lot on the corner of Barrington Street and Hanover Street. The gravel parking lot also has Kids and Company signs.
Meet The Director
My name is Brittany Behan and I am the Director at our Kids & Company Halifax centre. I have been at Kids & Company since 2015 and have a Diploma in Early Childhood Education from NSCECE as well as over 8 years of experience in the child care field. To let you know a bit about myself, I have a beautiful daughter named Emma with my partner of ten years, James. In our spare time, James, Emma and I love to go camping and hiking in the summer months. We enjoy finding new trails to explore. Now that you know a bit more about me, I would love to meet you. I hope you come to visit our centre and see for yourself how Kids & Company can provide the right care and education for your child.