King George
Our Centre
Welcome to Kids & Company King George! We're located in Surrey at the King George Sky Train Station (at the end of the line), with easy access for Vancouver commuters. We are in the new Coast Capital Head Office Building on King George Blvd. and are very close to Surrey Memorial Hospital and Simon Fraser University – Surrey Campus. There's plenty of parking for easy, fast drop-offs/pick-ups. Our Learning Environment: Our beautiful new centre has floor-to-ceiling windows and high ceilings which create an airy, spacious environment for our children. There are 5 classrooms, where we accept infants, toddlers, and preschoolers. Our outdoor space includes a large panoramic patio playground with views of Holland Park and lots of space for creative, free play and gross motor activities. You can even see the Sky Train from our patio (which delights our students!) Our Food: Our on-site Kidco Kitchen provides healthy, tasty "made from scratch" snacks and lunch for our students. Read our menu and see what we are serving. Ask for a taste when you come to take a tour. Our Programs: At Kids & Company, we use an emergent curriculum and learn through play philosophy. We're so proud of our proprietary programs. They include Alpha-Mania (pre-literacy and early reading), Mini Masters (art), and Munchkinetics (movement) and are specially designed to engage our children in a learning process that encourages self-expression, creativity, coordination and most importantly, fun! We often hear children singing the Alpha-Mania theme song before the teacher even begins the lessons, a clear indication of their enthusiasm about learning through play. You'll find sign language in our baby and toddler rooms. All our children participate in music, French, science & exploration and creative play throughout our day. Does your family have a non-traditional or rotating work schedule? Not to worry, we'll work with you to accommodate your needs. We offer flexible child care and early education to help families achieve a greater work-life balance. Subsidies are accepted in British Columbia for families who qualify. Contact the Centre Director or click here for more information.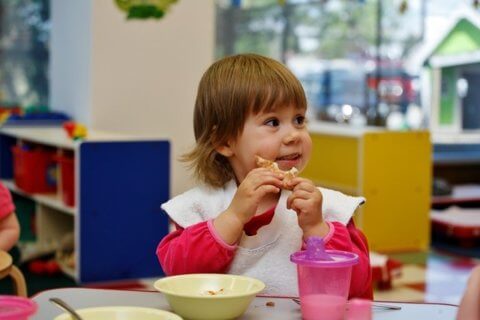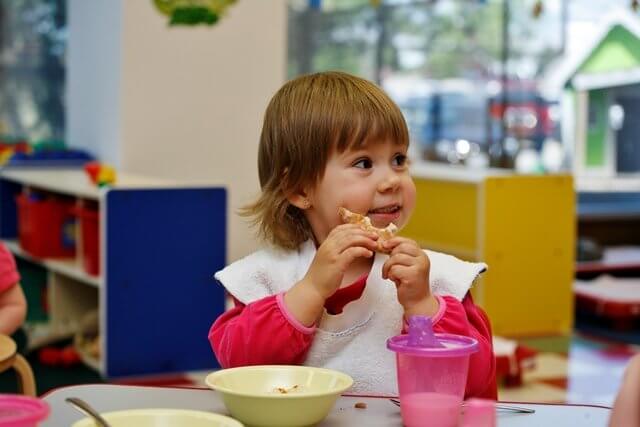 Our Centre Information
Address
King George
9900 King George Blvd, Unit 202
Surrey, British Columbia, V3T 0K9
Contact Information
778-293-1772
kinggeorgesurrey@kidsandcompany.com
Centre Hours
Monday to Friday, 7:00 am - 6:00 pm
Parking
We have marked stalls for parent pickup and drop off in the building's underground parkade on level P1.
Meet The Director
My name is Jyoti Judge and I am the Centre Director at Kids & Company, King George Surrey. I have been working with Kids & Company since 2014. I am an Early Childhood Educator with an Infant/Toddler Diploma. My youngest niece is my greatest inspiration. When she was a year old, I found it fascinating watching her grow and develop so fast. During this time, I knew this is the career I wanted to pursue and have enjoyed working with young children ever since!  I have a big family. Along with my parents, I have 4 older sisters and 10 nieces and nephews. I love spending quality time with my family. In my spare time, I enjoy travelling, watching movies and tv shows, reading, and exploring the great outdoors. What I love most about our centre staff is the ability to work as a team. We are like a family and everyone is always willing to help and support one another! Each day, the King George Surrey team works diligently to provide a superior nurturing and educational early learning environment for children to play, discover and grow.  We have a fantastic team of teachers who are dedicated to providing a warm learning environment for our children. I hope you will come to visit our centre and see for yourself how Kids & Company can provide the right care and education for your child.