St. Albert Grandin
Our Centre
Our St Albert Grandin location is set to re-open September 2019 after extensive renovations and launch as a Kids & Company centre complete with proprietary programs, Kidco Kitchen menus, and a long list of perks for our families! Please join us September 21 to celebrate our re-launch with a magic show, all-ages activities and refreshments. Details at https://grandincelebration.eventbrite.ca. . Being a part of a vibrant, culture-filled community aligns with the lively energy of our teachers and kids. We provide high-quality care and early learning from infants up to school-age kids. Our space features bright and beautiful classrooms in a renovated building with lots of parking for pick-up and drop-off. At Kids & Company, we use an emergent curriculum and learn through play philosophy. We're very proud of our proprietary programs! They include Alpha-Mania (pre-literacy and early reading), Mini Masters (art), and Munchkinetics (movement) and are designed to engage our children in a learning process that encourages self-expression, creativity, coordination and most importantly, fun! . You'll find sign language in our baby and toddler rooms, and all our children participate in music, French, science & exploration and creative play throughout our day. Our Kidco Kitchen creates healthy, made from scratch snacks and lunch for the children each day. At the end of the day, as you gather your child's belongings from their dedicated cubbie, they can help themselves to a complimentary Grab and Go snack for the ride home. More than just daycare, we offer flexible child care and early education to help families achieve a greater work-life balance. . You'll feel welcomed at our centre from the moment you step in. We pride ourselves on flexible, reliable child care that kids love and parents trust. . Our rates are competitive and qualifying families can receive subsidy at our centre. Contact the Centre Director or click here for more information from Alberta Child and Youth Services. .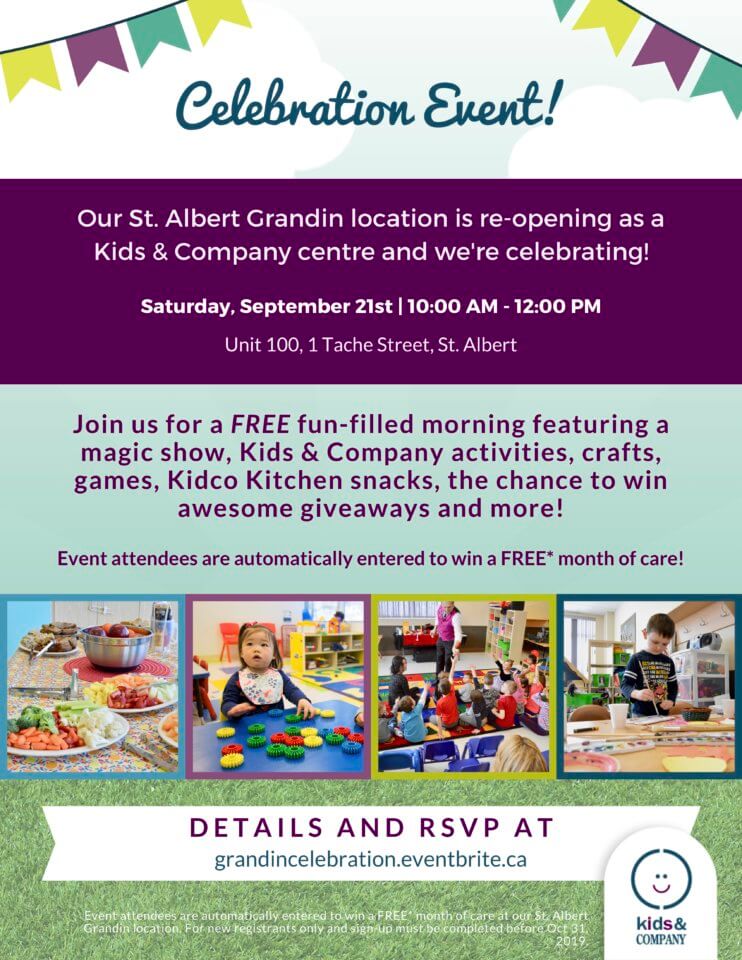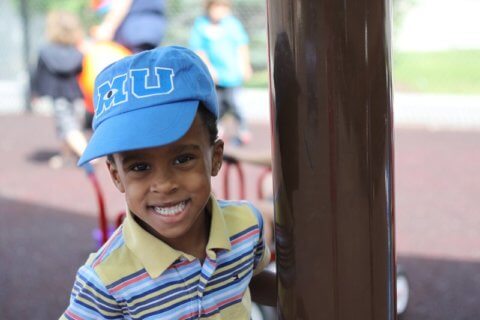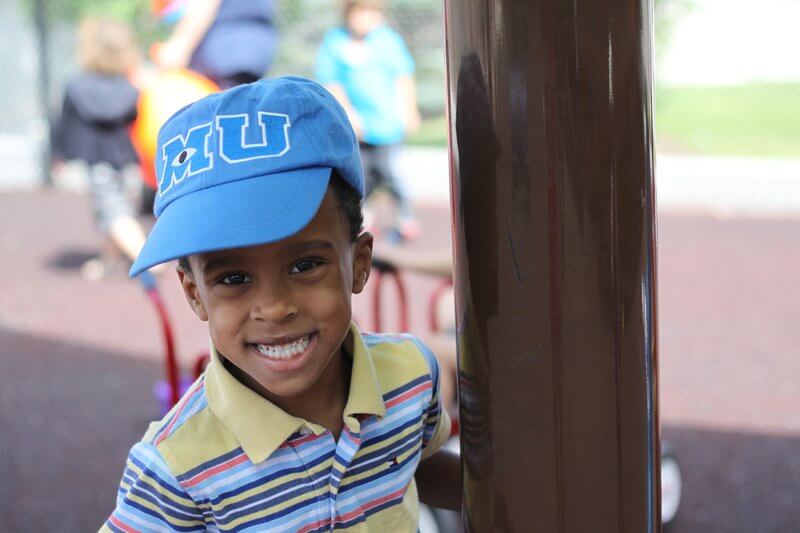 Our Centre Information
Address
St. Albert Grandin
1 Tache Street
St. Albert, Alberta, T8N 1B4
Contact Information
780-569-5001
stalbertgrandin@kidsandcompany.com
Centre Hours
Monday to Friday, 6:30 am - 6:00 pm
Meet The Director
My name is Alisa and I am the director of the Grandin Plaza location.  I started working in childcare in 1998 and since then, I have over 15 years of experience working with children. I have tried other career paths but I always missed the child care environment; any job I tried, I found I focused on the children around me and I knew that I was meant to work with them. Something that might surprise people about me is that I am a mom of six children! In my free time, I love doing anything creative. Some of my favourite hobbies are sketching, writing, needle felting and other variations of crafts. I love the close family feel we have at our centre; our staff work well together and look out for one another. No one is afraid to laugh and get a little goofy with the children and that is so wonderful to be a part of! Having children growing and learning with smiles on their faces is the best part of what we do! Our staff are resilient and very dedicated; they have proven their love for this centre and the families we serve time and time again. We all aim to make a difference in the lives of our families as well as the community around us. Now that you know a bit more about me, I would love to meet you! I hope you come visit and see for yourself how Kids & Company can provide the right care and education for your child.