Vancouver West
Our Centre
Our Learning Environment: Kids & Company Vancouver West centre is located at the corner of West 6th Avenue and Laurel Street, across from a lovely park and the sea wall. We are only a short walk away from Granville Island, which is a special excursion for our preschoolers. Our centre has seven classrooms and can accommodate up to 100 children. Each classroom contains educational materials, age-appropriate toys and child-sized equipment to help little ones learn and grow. Natural light shines through our huge windows, creating a warm and inviting learning environment inside. Our students enjoy our multiple playgrounds just outside our classroom doors. We also offer an indoor gross-motor space for children to use for physical activity when the weather isn't cooperating. Infant classrooms provide individualized cribs for babies to cozy up in and plenty of room for tummy-time. Toddler, Preschool and Pre-Kindergarten classrooms are arranged with centres for children to learn by working together with their peers while developing social-emotional skills with the care and love of early childhood teachers.
Our Programs: At Kids & Company, we use an emergent curriculum and learn through play philosophy. We're so proud of our proprietary programs. They include Alpha-Mania (pre-literacy and early reading), Mini Masters (art), and Munchkinetics (movement) and are specially designed to engage our children in a learning process that encourages self-expression, creativity, coordination and most importantly, fun! We often hear children singing the Alpha-Mania theme song before the teacher even begins the lessons, a clear indication of their enthusiasm about learning through play. You'll find sign language in our baby and toddler rooms. More than just a daycare, Kids & Company provides a superior educational environment for your child. All our children participate in music, French, science & exploration and creative play throughout our day. Does your family have a non-traditional or rotating work schedule? Not to worry, we'll work with you to accommodate your needs. We offer flexible child care and early education to help families achieve a healthy and happy work-life balance. Subsidies are accepted in British Columbia for families who qualify. Contact the Centre Director or click here for more information. Did you know we have camp programs for school-age kids? Sign up for a day, a few days, a week or the entire summer and let them explore their communities, stretch their minds and build lasting friendships! Find out more here. 2016 GOLD winner of the Westender's Annual Best of the City Readers' Choice Awards, Vancouver BC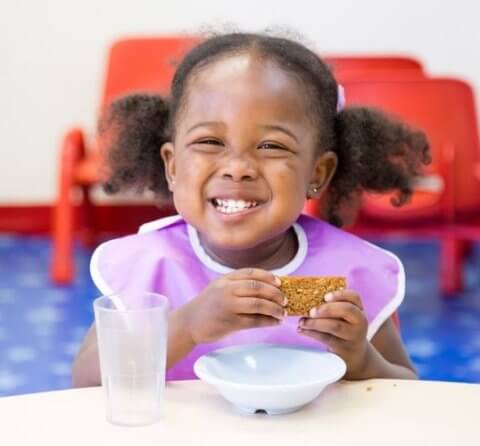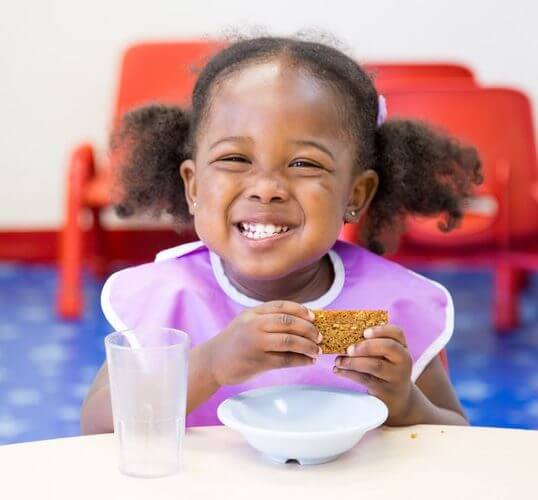 Our Centre Information
Address
Vancouver West
910 West 6th Avenue
Vancouver, British Columbia, V5Z 1B2
Contact Information
604.742.0552
vancouverwest6@kidsandcompany.com
Centre Hours
Monday to Friday, 7:00 am - 6:00 pm
Parking
Unloading available in the front of the building for 30 mins or clients that don't have a FOB can call of the centre and someone will meet them at 6th & Laurel for the Parkade.
Meet The Director
My name is Brianne Pyper and I am the Centre Director at Kids & Company Vancouver West. I graduated from the University of the Fraser Valley in Abbotsford, BC in 2013 with my Early Childhood Educators Certificate. I have been working in child care for over 7 years.  As for me, I love to get out and explore! Whether it's up in the mountains, down by the rivers, or finding a new coffee shop or lunch spot on the weekends. Sports and live music are my favourites, which is why I love this city! There's always something going on! What I love most about the centre is my team. They're amazing — everyone works together to create a fun and positive environment for the children. They're always coming up with creative new ways to engage the children and keep them interested. As a parent, I'd like you to know that Kids & Company put their families first. It's about making things easier on you as a parent, and your little ones, as they make big transitions. It's about not only being there for the fun of it, but also for the tough and tricky parts, and supporting our families through it all. Now that you know a bit more about me, I would love to meet you! I hope you come to visit our Vancouver West centre and see for yourself how Kids & Company can provide the right care and education for your child.