Coconut Craze
Coconut has become a new trend in the cooking industry! At the Kidco Kitchen we love to use coconut in our menu. In our upcoming spring menu we have used coconut milk in a couple of our dish.  We use it in some of our curries to give them a creamy base. Coconut is a natural fat and can be used in a liquid and solid form. Coconut is heart healthy, antifungal, and has antibacterial properties.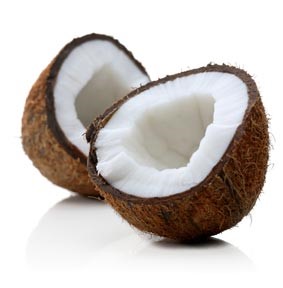 Coconut actually helps speed up the body's metabolism and provides an immediate source of energy. We love to mix coconut in our trail mix and granola to add a delicious flavour while reducing any sweet cravings the kiddies might have.
Coconut can be used in savory or sweet dishes! We have added coconut in our Fruity Fun Dip to balance out the tartness of the yogurt. If your child is having stomach problems sprinkle coconut on their meals or use coconut oil, it's known to help any inflammatory issues associated with the digestive system. It also helps absorb other nutrients including vitamins and minerals.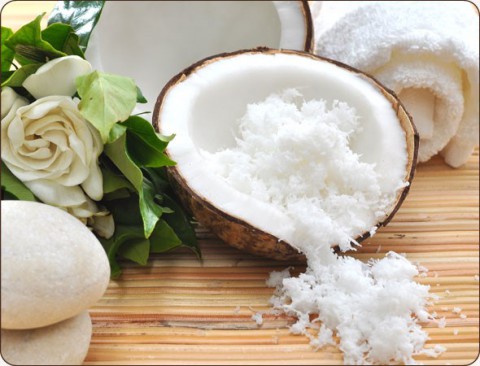 At home I love to use coconut oil in my baking it makes a great replacement for butter in many recipes. Virgin coconut gives off a mild coconut flavour, but it gives a minimal change to the flavour of your dish. If you or your kids are not a big fan of the taste you can use refined coconut oil, which does not have a strong coconut flavour. My kids at home love it when I use coconut oil when pan frying ingredients, their favourite is when I make my Thai chicken stir-fry. It gives the dish that extra hint of delicious flavour.
If you would like to spice up your menu at home why not try our colourful Chana Masala it's a perfect dish for a vegetarian option. Experience the new spring menu item served on Tuesday lunch. Check out our Chana Masala Recipe below!
Kidco Kitchen Chana Masala
*Makes 6 portions
What you need:
-          2 cups Beans, Chickpeas
-          2 Tbsp Canola Oil
-          ½ cup Onions, diced
-          ½ Tbsp Spice, Garam Masala
-          2 cloves Garlic, chopped
-          1 tsp Turmeric, ground
-          ½ cup Tomatoes, diced
-          ¼ cup Coconut milk
-          1 tsp Ginger, crushed
What to do:
Be sure to wash hands before you begin.
Heat oil in skillet, and cook onions until translucent and add spices. Pan Fry until brown. Add rinsed chickpeas, diced tomatoes and coconut milk.
Bring mixture to a boil and then reduce to medium heat until sauce has thickened.
Pour over brown rice.
Don't forget to follow us on twitter @kidcochildcare and on instagram @cheflisaruscica!
Cheers,
Chef Lisa Ruscica
Chief Food Ambassador
Posted on: Wednesday May 6th, 2015
Posted by: Lisa Ruscica