Kitchen Ergonomics!
A well organized and ergonomically designed kitchen can make the cooking process not only easier, but more enjoyable!  With a few layout changes and careful product selection, you can easily create a kitchen that is tailored to your needs! Here are some easy changes you can make to your kitchen to help make it more user friendly.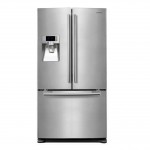 The best tip to create a more functional kitchen space is to be creative about storage! Common sense suggests that we should store all items as close as possible to the place they'll be used. Weight is rarely a consideration, but it should be. Store heavy items between hip and shoulder height to avoid over-stretching, store medium-weight items just above or below the heaviest ones, but never higher than eye level or below the knees. The lightest items, such as cereal boxes, should go in what many people consider the least-accessible cabinets, those above the head or below the knee. To make these lighter weight items more accessible try going for drawers, not doors! Try installing drawers instead of the traditional lower cabinets; it will save you a lot of unnecessary bending!
After revamping your storage it is time to think about appliances!  Choose a bottom-freezer refrigerator.  Bottom-freezer refrigerators make it convenient to access what you use most: food in the refrigerated section. This means no more bending down for fresh vegetables in the crisper drawers. Secondly, raising the range hood can be a great way to increase functionality in your kitchen.  Stirring food on the cooktop is a challenge if you're taller than the bottom edge of the range hood! Many range hoods are not designed for people 6ft or taller. Rather than stooping, check into raising the hood to the maximum allowable distance above the cooktop. Create a cooking zone around the stove, storing pots and pans as close to the range as possible!
We all have the disastrous Tupperware drawer! The best solution is to sort through and get rid of any Tupperware you don't need, less is more! After purging, organize your Tupperware by shape, then "file" them largest to smallest. The same should be done with the lids and it will make matching up your Tupperware for leftovers a simple process. If food is going to be reheated be sure to only do so in glass storage containers, these are not much more expensive then the plastic ones and last way longer! Try making this a family affair by getting your little ones involved in the Tupperware "matching game"!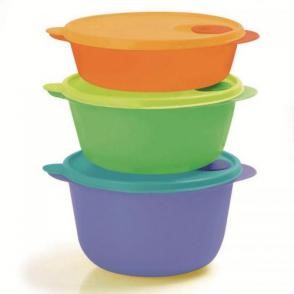 Don't forget to follow us on twitter @kidcochildcare and on instagram @cheflisaruscica!
Cheers,
Chef Lisa Ruscica
Chief Food Ambassador
Posted on: Wednesday April 29th, 2015
Posted by: Lisa Ruscica