Consumers
Our Centre
Our Kids & Company Consumers centre is conveniently located right by Victoria Park and Highway 401, on the ground floor of an office building. We have lovely landscaping surrounding our centre and big, beautiful trees to provide shade for our adjoining playground. We have 7 classrooms and can accommodate up to 98 children ranging from infant to school age. When you walk inside our centre you are immediately greeted by the smiling faces of our children and enthusiastic teachers. We have an amazing team of dedicated teachers who take both pleasure and pride in watching each child grow and transition through our programs. Did you know we have camp programs for school age kids? Sign up for a day, a few days, a week or the entire summer and let them explore their communities, stretch their minds and build lasting friendships! Find out more here.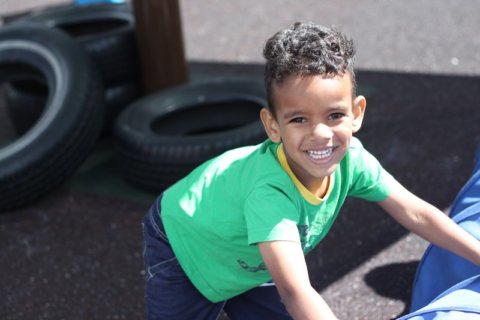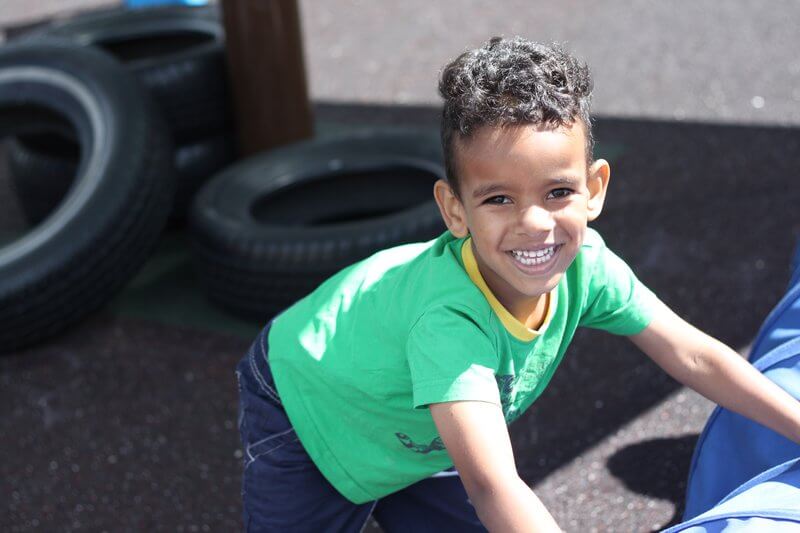 Our Centre Information
Address
Consumers
251 Consumers Road
Toronto, Ontario, M2J 4R3
Contact Information
416.493.2045
consumers@kidsandcompany.com
Centre Hours
Monday to Friday, 7:00 am - 6:00 pm
Parking
For visits: there are 4 visitor spots located in front of our building and a few more in front of the neighboring building (centre is part of a 4 building complex). There are also numerous paid lots around the centre. For drop-off/pick-up: There are 2 designated spots available for Kids & Co parents to utilize.
Meet The Director
My name is Georgele and I am the Centre Director at Kids & Company Consumers. I have been involved in Early Childhood Education for over 11 years. I hold a Diploma in Early Childhood Education with honours from Durham College.  In my spare time, I like to read, bake and watch movies. I am married and a mother to three wonderful children. In my centre, I love the feeling of warmth that you get when you enter and the lovely nature of the staff. I believe that each child can learn and that each child must. I respect every family's individuality and strive to deliver a family-centred service with openness and flexibility to accommodate diversity in family beliefs, values and functioning styles. I believe all staff members have strengths, and they benefit from support and encouragement. Everyone has different but equally valued skills, abilities and knowledge; and should have the opportunity to be fully included within their communities. The partnership between staff and parents is the ultimate way a child care centre can be successful in helping a child reach their full potential. Now that you know a bit more about me, I would love to meet you! I hope you come to visit our Consumers centre and see for yourself how Kids & Company can provide the right care and education for your child!