Bloor Christie
Our Centre
Our Kids & Company Bloor Christie centre is located on the south side of Bloor, just a couple of blocks east of Bathurst and Bloor. We have 4 classrooms that can accommodate up to 56 children ranging in ages from infants to 5 years. The bright colours and natural light in our centre create a warm and nurturing environment which instantly makes you forget that we are located in a busy, urban district. We are a small centre that has a strong sense of family and community and a lot of love within our little walls! The staff here at Bloor Christie are the dream team; everyone comes from different backgrounds, both in culture and teaching experience, and work seamlessly together to create an excellent learning atmosphere for our children.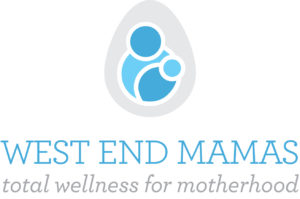 In the neighbourhood? Check out our friends West End Mamas! They are Toronto's only one-stop-shop for prenatal and postnatal health, wellness and workshops.  As a dedicated wellness clinic for mothers and mothers-to-be, they offer a wide range of services including acupuncture, chiropractic care, pelvic floor and regular physiotherapy, psychotherapy and counselling, nutrition, doula services, lactation support and postpartum support. Kids & Company families receive a 20% discount on their initial visit!
Our Centre Information
Address
Bloor Christie
703 Bloor Street W.
Toronto, Ontario, M6G 1L5
Contact Information
647.345.5702
bloorchristie@kidsandcompany.com
Centre Hours
Monday to Friday, 7:00 am - 6:00 pm
Parking
Our Bloor Christie location does not have a designated parking lot - paid street parking is available.
Meet the Director
My name is Elaha Badri and I am the Director at the Kids & Company Bloor Christie centre. I am a recipient of an RECE Diploma from George Brown College as well as A General Arts and Science Certificate and Practical Nursing Diploma from Centennial College. I have over 7 years of child care experience. Outside the world of child care, I come from a very close-knit family and my parents have always supported me. I have two sisters (one who is married) and a brother. I also have a precious niece that I adore! In my spare time, I enjoy reading, meditation and music. Now that you know a bit more about me, I would love to meet you! I hope you come to visit our Bloor Christie centre and see for yourself how Kids & Company can provide the right care and education for your child!