Scotia Plaza
Our Centre
Located in the heart of downtown Toronto, our Scotia Plaza centre is at Yonge and King St. West. Though it is a busy area, as soon as you walk into our centre you immediately find yourself in a warm, engaging and nurturing environment. We have four large playrooms to accommodate our children and our own separate entrance. Each classroom is filled with bright colours, natural sunlight and the smiling faces of both our children and teachers. Even though we are in the downtown core our centre is quiet and secluded. Our great outdoor space is tucked away from the hustle and bustle of the streets and allows our children to enjoy the sunshine and our wonderful toys. Being in Toronto, we are fortunate enough to be very close to many different fun and educational destinations for unique field trips (e.g. Lawrence Farmer's Market, Hockey Hall of Fame, CN Tower, Ripley's Aquarium etc.). Here at Scotia Plaza, we are one big family! We have a fantastic team of teachers who work hard to bring out the best in each child and create a positive learning environment for our children to thrive in. Our proprietary programs at Kids & Company including Alpha Mania (pre-literacy), Mini Masters (art), and Munchkinetics (movement) are specially designed to engage our children in a learning process that encourages self-expression, creativity, coordination and most importantly, fun!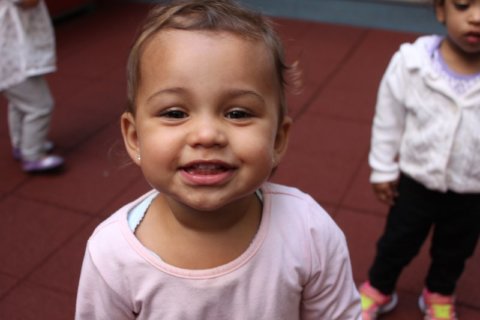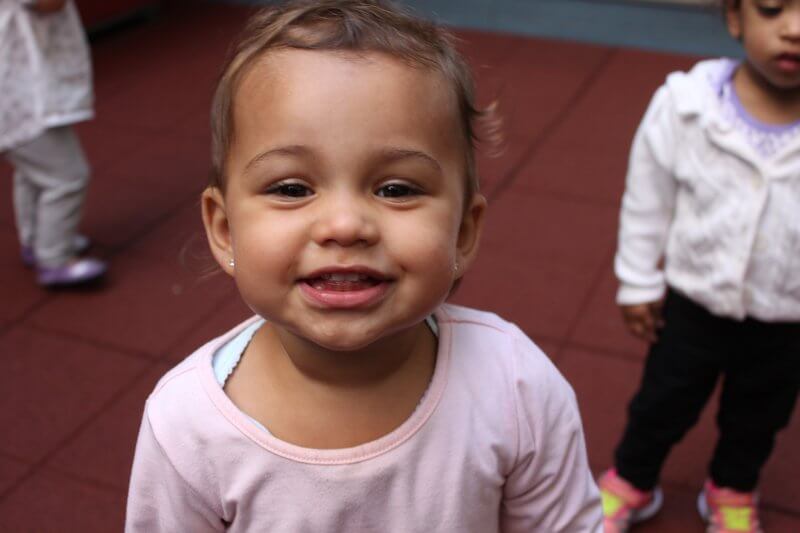 Our Centre Information
Address
Scotia Plaza
104 Yonge Street
Toronto, Ontario, M5C 2Y6
Contact Information
416.603.2992
scotiaplaza@kidsandcompany.com
Centre Hours
Monday to Friday, 7:00 am - 6:00 pm
Parking
We have 3 drop off parking space on Grand Opera Lane which is accessible from Adelaide St between Yonge and Bay.
Meet The Director
My name is Michelle Nigli and I am the Director at the Kids & Company Scotia Plaza centre. I am a recipient of an Early Childhood Education diploma from Centennial College and have been in the child care field for over 4 years. I also attended York University, majoring in sociology and completing various child psychology courses. Currently, I am working on attaining my diploma in Child Care Management. Outside the world of child care, I love spending time with my family. I come from a very close-knit family and my parents have always supported me in every venture. I have 2 brothers – both married with children and I am a godmother to my 3-year-old nephew who I adore! I also enjoy travelling, baking and whenever I have a spare moment I like to indulge in a good mystery novel! I love that our Scotia Plaza centre is in the heart of downtown and many parents work very close by and can even drop in for a visit during the day. Especially when parents are having a difficult day, a quick hug from their child makes things much better! Now that you know a bit more about me, I would love to meet you. I hope you come to visit our Scotia Plaza centre and see for yourself how Kids & Company can provide the right care and education for your child.