Livingston
Our Centre
Our Kids & Company Livingston centre is located in downtown Calgary, across from the Eau Claire market.We have 5 classrooms and can accomodate up to 56 children. We have a great outdoor playground, in addition to a garden and courtyard where we play, learn and laugh. We're surrounded by beautiful trees and are only a short walk from the park. Sunshine and nature never feel very far away even when we are indoors as our centre is filled with large windows, creating a cheerful and warm atmosphere in our classrooms!

We know children who sing, dance and explore music regularly perform better in academic settings and tend to have higher self-esteem and social skills. That's why we believe in introducing it at an early age and run a daily music program that involves interactive songs, rhythmic expression, games and movement. At this centre, we are also affiliated with Together with Heather Music. Heather and her musicians join us each week – on rotating days so our part-time children see them – bringing along age-appropriate tools like shakers, rattles, ukuleles and more. With a background in musical therapy and a successful career in creating children's albums, this partner complements our music program perfectly. https://rattleandstrum.com/together-with-heather-music
Subsidies are accepted in Alberta for families who qualify. Contact the Centre Director or click here for more information from Alberta Child and Youth Services.
Did you know we have camp programs for school age kids? Sign up for a day, a few days, a week or the entire summer and let them explore their communities, stretch their minds and build lasting friendships! Find out more here.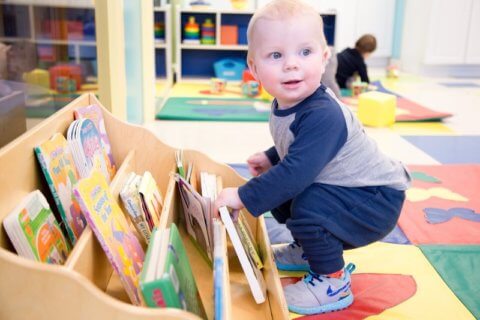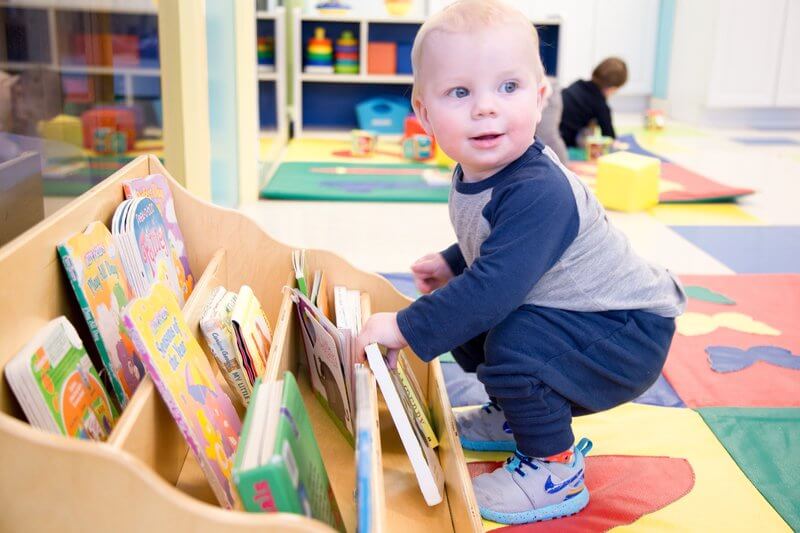 Our Centre Information
Address
Livingston
250 2nd Street S.W.
Calgary, Alberta, T2P 0C1
Contact Information
403.264.6003
calgarylivingston@kidsandcompany.com
Centre Hours
Monday to Friday, 7:00 am - 6:00 pm
Meet The Director
My name is Mimi Blanchard and I am the Director at the Kids & Company Livingston centre. I hold a Bachelor of Secondary Education and a Masters in Religious Education and have been working in child care for over 5 years. I was very excited to join the Kids & Company team in 2012 because of the strong reputation, family-focused culture and support from an established team. I am married to a great and patient man. We have a 4 legged daughter and her name is Lucy, a mix poodle and shih tzu that means lots of running and cuddling around the house. I have 3 loving step children who are all adults now and from one of them I have a happy grandson and a grand daughter on the way! I always look forward to spring and summer where I can garden and water the lawn while waiting for my sunflowers to bloom. My new hobby is creating some rustic decorations for my living room and kitchen. Zumba and netflix balance out the rest of my spare time! The things I love about the Livingston centre are the the wide smiles of the staff as they come in the morning with good mornings and how are yous exchanged! It brings a happy energy that is continuous to the parents and children. We focus on high-quality care, having fun and working together to create a great learning environment. Being in the heart of downtown means convenience for our parents who work nearby, and we have several who manage to come by on lunch breaks to be with us. Now that you know a bit about me, I would love to meet you and your family! Join us for a visit so you can see for yourself how Kids & Company can provide the right care and education for your child.