Transparent: Our Journey (so far) as Parents of a Transgender Child
Please be aware that this blog contains mature content regarding adolescent mental health.
Chapter 1: History
"You are such great parents.  Keegan is lucky he has you."  We hear this a lot.  Like, I mean A LOT.  And while it's lovely to hear that we have the approval of the people in our lives, there really wasn't another alternative in our minds. We aren't special and didn't do anything that any parent who loves their child unconditionally wouldn't do.
I guess some background information would help to explain where we are now…
My name is Kelley, my husband is John and our 17-year-old son is Keegan.  John and I have been friends for 36 years, a couple for 26 years and married for 23 years this summer.  John and I both work for Kids & Company.  I am the Centre Director at our Smart Tech centre on the U of C Research Park campus and have been with the company for 13 years this year.  John is the Head Chef at our Calgary Commissary Kidco Kitchen, who provides the food for our 16 Calgary and Area centres.  He has been with Kids & Co for almost 10 years.  One of the reasons we both love working for this company is the compassion and acceptance we have encountered at every turn, from centre level to Head Office.  The core values that Kids & Company strives for are evident in the programming, policies and procedures.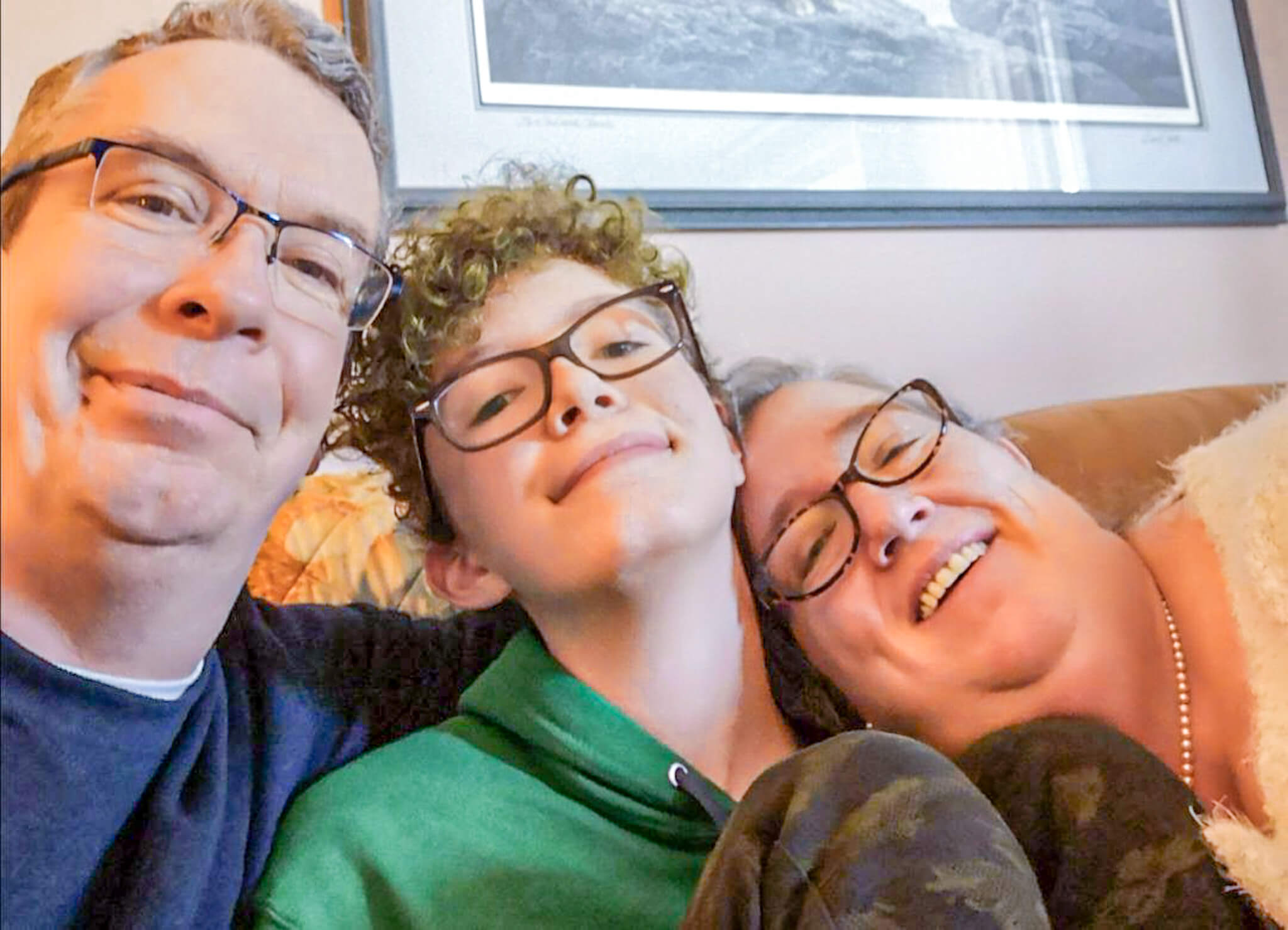 We had some trouble conceiving as we were a little older when we started trying and were assisted by the Regional Fertility Program in Calgary.  It took us 5 years and nearly more than we could afford, but finally, we had our miracle baby in 2004.  When I was pregnant, our friends and family often asked if we were going to find out the sex of the baby and we always said no.  We knew this was likely our only child and wanted the full experience and surprise.  So we decorated the nursery in yellow and red with a Winnie the Pooh theme and didn't buy anything in blue or pink for the baby. It simply didn't matter what the gender of the baby would be.  We turned down the offer of an amniocentesis to determine if the child would have Downs Syndrome because I would be 35 when they were born…that didn't matter either.  This was our baby.  Period.
Our son has asked us not to use his birth name in anything public so, in May of 2004, amidst much fanfare and drama, Baby Girl Hodson was born, a week early and via emergency C-section.  This was the first grandchild on my side of the family and while she was the 6th on John's side, there were 16 years between her and the next youngest grandchild.  This was a seriously spoiled and over-photographed child, doted upon by all 5 of her grandparents, numerous aunts and uncles (blood and heart) and older cousins. 
Life as a young child was pretty typical…Chuck E. Cheese birthday parties (aka The Rat House,) swimming lessons, sleepovers, camping every weekend, trampoline park play dates, gymnastic lessons where she did nothing except bounce on the trampolines and a princess makeover at The Bibbidi Bobbidi Boutique in Disneyland for her 6th birthday.  The pictures in Cinderella's Carriage after the makeover were truly epic! 
In 3rd grade, our spunky, curly-haired dynamo chose to compete in the school Talent Show, and passed 3 auditions before singing Madonna's "Like a Prayer" solo in front of her whole school.  She was excelling in school and having a lovely time with her daycare compadres at our Bow Trail and Eau Claire OOSC locations.
In 5th grade, Baby Girl decided she wanted to go to a new school for grades 6 – 9, in a pilot project of the Intensive French Immersion program.  She had already done 3 years of French immersion and thought this would get her fluent by high school.  So she leapt out of her comfort zone and into a new school, not knowing anyone there.  We were awed at her confidence.  She even joined the wrestling team in the first semester.  She seemed, outwardly at least, like a typical girl.  Because both John and I have several family members and friends on the rainbow spectrum, diversity in sexuality & gender was just accepted and not something we had to think about. 
About ½ way through grade 6, with no warning, our child suddenly went silent.  She stopped speaking anywhere except at home.  She couldn't even speak to her grandparents whom we camped with every weekend…on Friday she could only nod and couldn't make eye contact but it got better as the weekend went on and by Sunday she could hug them and say goodbye…but it started all over next Friday.  She was starting to struggle with her classes slightly.  Her sleep schedule that had always been easy, became a source of stress for the family.  Something was going on.  We utilized every resource available at the school, called Access Mental Health, started family therapy, talked with our family doctor and finally had her seeing a pediatric psychiatrist for diagnoses and medication as well as a therapist at the Calgary Counselling Centre.  She was diagnosed with Selective Mutism, Social Anxiety, Generalized Anxiety Disorder and Depression.  During the treatment (therapy and medication) we learned she was cutting.  If you don't know what this is, I hope you never do…it's terrifying from a parental perspective.  She was given all sorts of alternative options to the cutting and we had an emergency plan if she started to have "bad thoughts."   It was a frightening time, but we thought we were doing everything right and that we were on the road to healing whatever it was that was bothering our child.
Then, in February of 2020, Baby Girl told me she was having "bad thoughts" and as per our Emergency Plan, we went to the Children's Hospital.  As far as I knew, this was brand new but learned by accident from a nurse that my child had admitted that she had attempted suicide and failed the previous night.  Our entire world went sideways and John and I started a whirlwind time of visiting our kiddo in the adolescent psychiatric ward and trying to maintain our own outward decorum and lives.  Kids & Company was amazing throughout the ordeal.  During his admission, Keegan came out as transgender, asking to be called by his new name (his choice of the first name and gave us the choice of his middle name) and to be treated as a male.  There was not a second of hesitation from either of us…we wanted our child alive, boy or girl didn't matter.  We told our families, the school and close friends and were so relieved to learn that everyone was supportive and onboard.  Everyone tried and continues to try to remember to use Keegan's affirmed name and pronoun.  We are surrounded by an amazingly supportive village.  And we are so happy that it is 2021…how much harder would our child's life be if the world wasn't becoming more accepting of the LGBTQ community?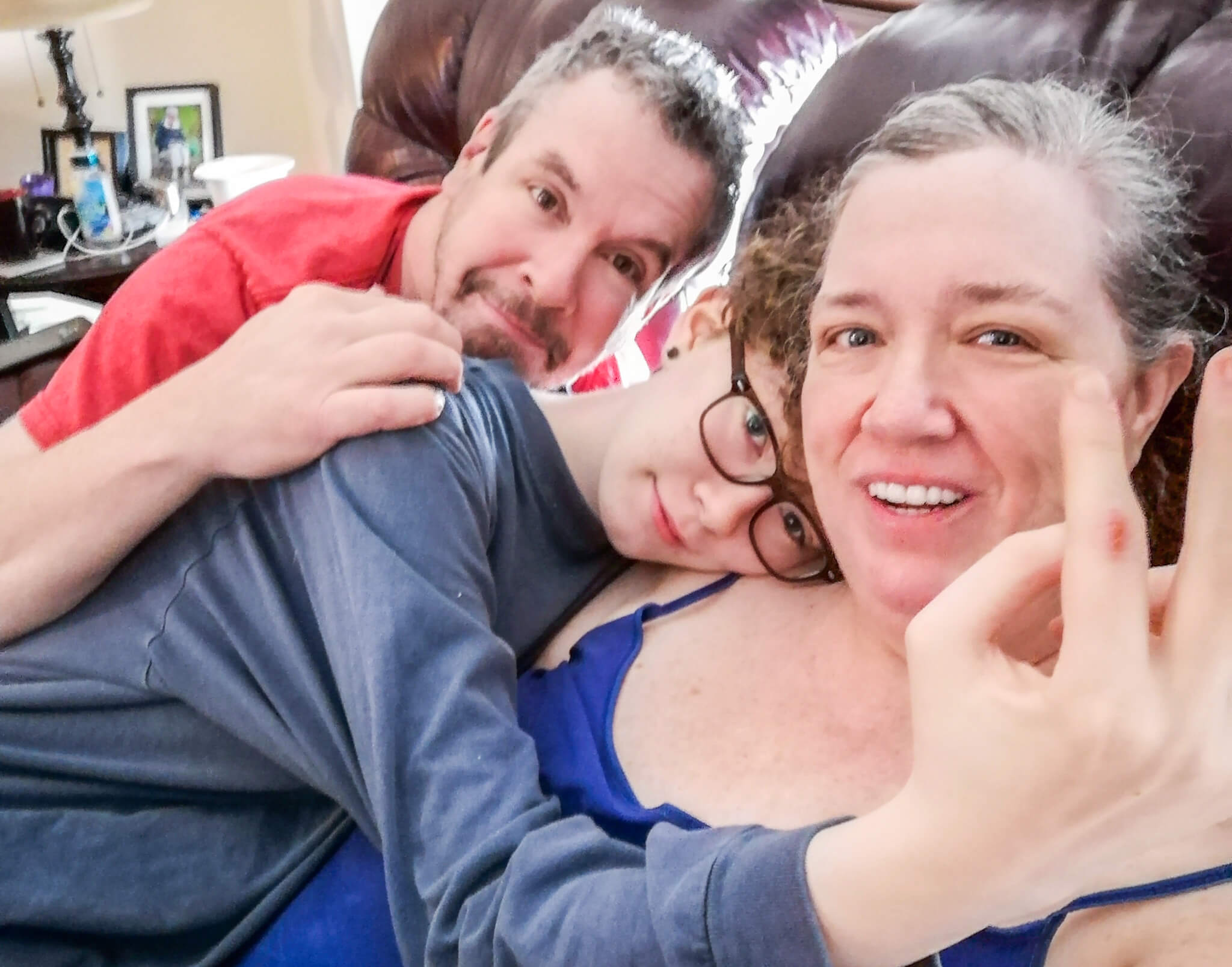 Keegan now wears a chest binder and is on the road to testosterone therapy and we are also in the process of having his name legally changed.  When he's an adult, he can access what the Trans community calls "top surgery."  He is speaking more than he ever has and we are slowly weaning back his medications to see if he actually needs them.  Things seem to be going the right way.
All this positivity doesn't mean we haven't had our own internal struggles with the process…but that will have to be a story for another time…
Written by Kelley Hodson
Posted on: Friday June 11th, 2021
Posted by: Kids & Company