Car Seat Safety: Boosters
If I've said it once, I've said it a thousand times: don't rush your child into the next car seat stage. 40 lbs is the minimum (minimum) for a child to ride in a booster seat. They are not required to transition into a booster seat when they reach 40lbs. Keep them in their 5-pt harness seat until they have definitely met (and well exceeded, if you ask me) the height and weight requirements for booster seats. Their convertible seat will almost definitely have a much higher than 40 lb limit on it to allow them to remain harnessed longer.
How do you know when your child is ready for a booster? Well your child needs to not only meet the height and weight requirements, but be mature enough to be in a booster seat as well. If you can't trust them not to be undoing their seat belt, or to sit still during the car ride, or not be leaning over and bugging their little sister, keep them in their 5-pt harness car seat longer! The same goes when moving from a full back booster into a low back booster. Make sure your child isn't going to slouch or slump during their time in the car. High back boosters are great (even when you've moved out of them) for longer car trips when your little one will almost definitely fall asleep.
Boosters come in two forms: high back and "low" back. All high back boosters have a method of positioning the seat belt so it fits the child correctly. Low back often come with a clip that is separate from the seat that helps to keep the belt positioned properly on the child. This is the main focus of a booster seat: to position both the lap and shoulder belts so they sit properly on the child - which means that you cannot use a booster with JUST a lap belt.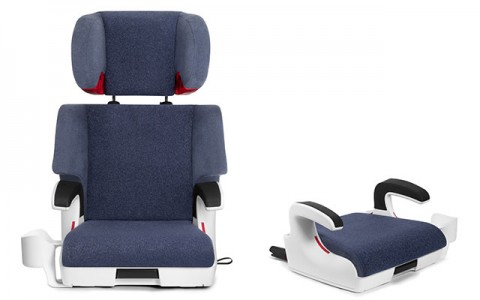 A booster doesn't require the same installation process as the car seats you used previously with your child – generally they aren't installed at all and just perched on the seat and secured by the child in their seat belt. Make sure the seat in your vehicle supports 80% or more of the booster. You don't want it protruding off the front of the vehicle seat. Because your strapped-in child is what holds the booster in place, most boosters require that you buckle up the seat belt when it is not in use to keep the seat from becoming a projectile in the event of a collision. The only exception to this are the boosters who come equipped with the UAS/LATCH system; these can be left without the seat belt done up as the anchors will hold the seat in place and prevent it from becoming a projectile.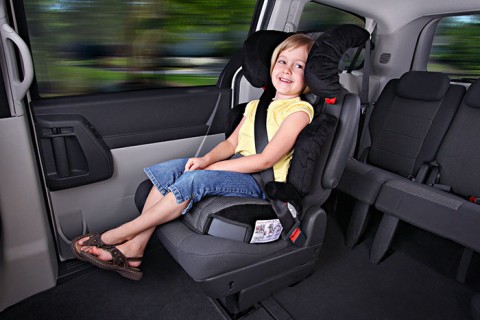 Don't hesitate to stop by our Facebook page if you have any other questions!
Sarah at Snuggle Bugz
Posted on: Tuesday May 27th, 2014
Posted by: Kids & Company