Happy Autumn Harvest!
Thanksgiving is a time to celebrate with family, friends and be thankful of all the wonderful food our country provides us!  The Kidco Kitchen is celebrating another successful harvest year by serving up our Kidco Children a special Thanksgiving lunch! On October 9th the children will be dining on Oven Roasted Turkey and Marvelous Mashed Potatoes with Autumn Harvest Veggies and Berry Berry Cranberry Sauce… YUM!  Canada is the birthplace of thanksgiving traditions with the first Thanksgiving feast occurring in 1578 on the Frobisher Expedition, in what is now Newfoundland! The reason for the month difference between Canadian and American Thanksgiving is that the harvest occurs one month earlier in Canada due to colder temperatures.
Thanksgiving is about more than just celebrating the year's harvest, it is a time to reflect with family and friends on all the blessings of the past year.  Hosting thanksgiving can seem like a daunting task, don't let it be! Plan your menu in advance and make side dishes and appetizers a couple days ahead of time. This will give you more time to spend with all your loved ones when they arrive. Simple decorations can instantly create a warm atmosphere in your home. The cornucopia, often associated with Thanksgiving, is a symbol of abundance and nourishment and can make a beautiful centrepiece. The horn-shaped container typically can be filled with flowers, nuts, fruits, vegetables and more! Simple woven cornucopias can be found at you local craft stores.  The Kidco kitchen recommends this simple and delicious Turkey Rub to kick up your Harvest dinner this year!  We wish everyone a happy and safe Thanksgiving weekend!
Stay tuned for the new fall menu launch beginning on October 14th, after the long weekend!
Thanksgiving Turkey Rub
1 teaspoons salt
1 teaspoon freshly ground black pepper
2 teaspoons dried thyme
2 teaspoons dried rosemary
1 teaspoon dried sage
1/2 teaspoon garlic powder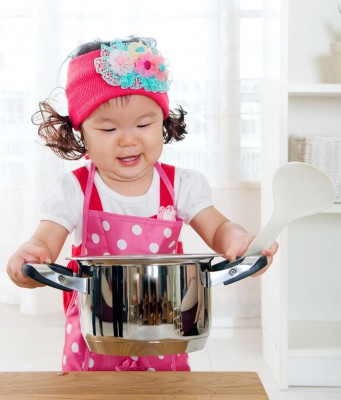 Posted on: Thursday October 9th, 2014
Posted by: Lisa Ruscica