Happy Holiday Cheer!!
Whether you are hosting this year's holiday dinner or just attending, the holidays mean it is time to put the cooking and baking into high gear! Holiday meals are more than just cooking.  They are all about the presentation, setting and atmosphere that surrounds the meal. With the fast pace of today's world, it can be hard to stop and appreciate all we have. The holidays are one of the few times we can shut everything off and truly focus on family and what is important to us. Here are some Kidco Kitchen tips for hosting and attending holiday dinners this season!
If you are hosting this year's holiday dinner, try having the guests serve themselves buffet style. With guests serving themselves, a buffet is the most practical, fuss-free way to welcome a crowd! Add elegance and holiday spirit by arranging the buffet counter with decorations and seasonal table cloths. A traditional buffet is organized with starches first, vegetables next and the protein last. Plan your menu in advance and make side dishes and appetizers a couple days ahead of time. This will give you more time to spend with all your loved ones when they arrive! A table centre piece can add an elegant touch to every dinner party. Centre pieces do not have to be over the top or expensive. Simply filling a woven basket with pine cones, cranberries, red apples and some simple evergreen branches can instantly add an aura of holiday cheer to your table. If you are not hosting this year, but still want to bring a dish, an appetizer dip is always a hit and will hold well during travel. Try making a spinach dip with homemade pita chips for everyone to snack on before the main course!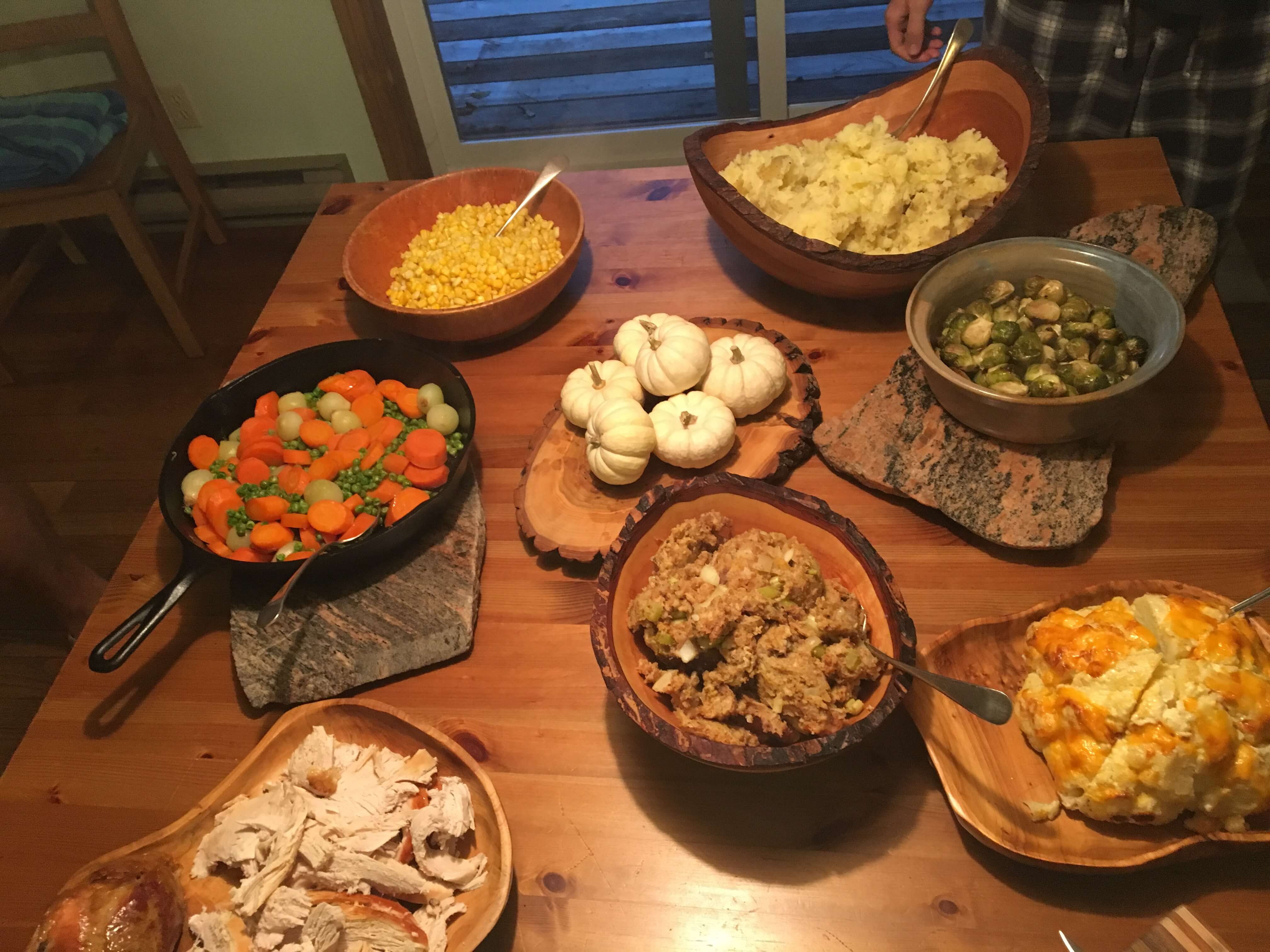 The Kidco Kitchen wishes everyone a happy and safe holiday! Our Yummy Kidco Sheppard's Pie is the perfect comfort food this cold December… check it out below!
Kidco Kitchen Shepherd's Pie
*Makes 6 portions
What you need:
6 lb Potatoes, Peeled and Chopped
2 Tbsp Butter
3/4 Cup Milk
1 ½ tsp Veggie Oil
¼ Cup Diced Onions
3 lbs Ground Turkey
½ tsp Minced Garlic
¼ Cup Diced Carrots
¼ Cup Diced Celery
¼ Cup Corn
¼ Cup Peas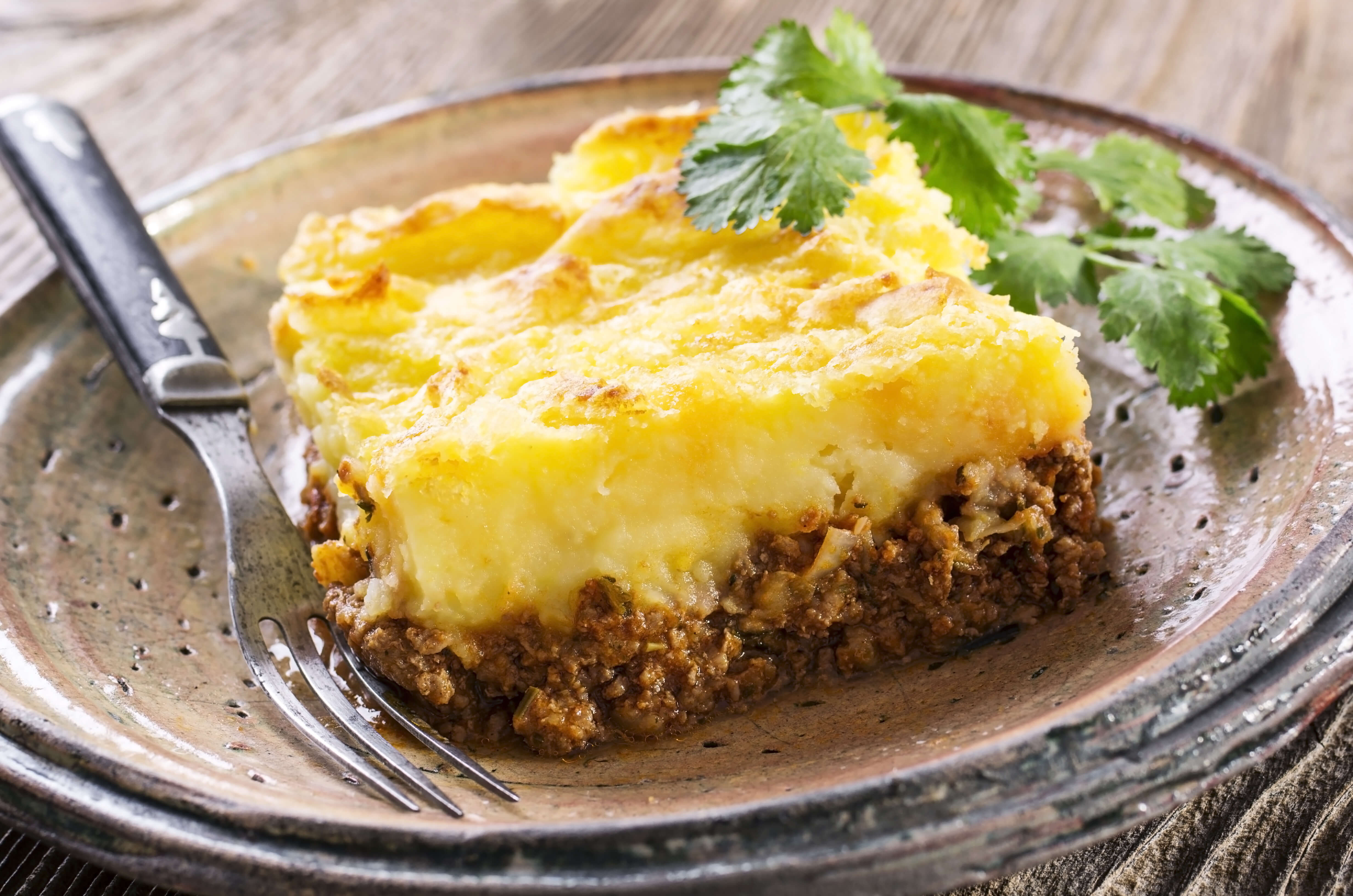 What to do:
Make sure to wash your hands before you begin.
Preheat oven to 375F.
Cover potatoes with water in a large pot and bring to a boil. Cook until tender but still firm, about 10 minutes. Drain and add butter and milk while mashing. Set aside.
Heat oil in frying pan; add onions and cook until translucent. Set aside. Add ground turkey to pan and cook until well browned. Pour off excess fat and add onions, garlic, carrots, celery, corn and peas. Mix gently.
Spread beef mixture on bottom on baking dish. Spread layer of mashed potatoes on top.
Bake for 45 minutes or until golden brown.
Enjoy!
Don't forget to follow us on Twitter @kidcochildcare and on Instagram @cheflisaruscica!
Cheers,
Chef Lisa Ruscica
Chief Food Ambassador
Posted on: Tuesday December 18th, 2018
Posted by: Lisa Ruscica