Livening up Leftovers
The holidays are in full swing, which means leftovers are soon to be abundant. Many consider this overflow of food to be an unfortunate guest that has overstayed its welcome, but now you'll be see it in a different light with these fun ways to transform your leftovers into brand new meals without the extra cost of groceries!
Everyone loves a Christmas turkey, but sometimes there are leftovers that you end up not knowing what to do with except to make turkey sandwiches with the excess meat. Instead of tucking it into a sandwich try sticking it in a pot of sizzling chilli! Your family will be thrilled that they get to enjoy a healthy turkey chilli that will be sure to warm you up!
I know most of you, like my family, enjoy eating turkey sandwiches for days after Christmas but this year I am planning on trying something different.  Using your leftover turkey, stuffing, potatoes, mayonnaise and cranberry sauce make this fantastic turkey stuffing mashup casserole.  This recipe is super easy to adapt to whatever veggies or additional leftovers you want to fill it with!  Click here to check it out!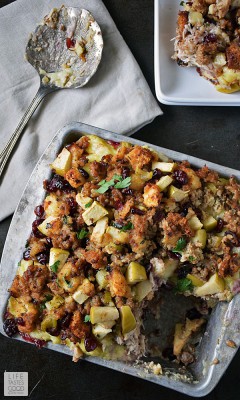 Happy Holidays from our kitchen to yours!
Don't forget to follow us on twitter @kidcochildcare and on instagram @cheflisaruscica!
Cheers,
Chef Lisa Ruscica
Chief Food Ambassador
Posted on: Wednesday December 23rd, 2015
Posted by: Lisa Ruscica