Teacher Appreciation!
With the start of the new year, we are all about showing our appreciation for everyone around us. Without our kind, patient, caring, teachers we wouldn't be able to go about the busy day knowing that our children are in good hands at Kids & Company!
Instead of just a thank you, we want to show our appreciation in the yummiest way we know how: FOOD!!! Each month, we will be sending in a lovely treat for our dedicated staff! Of course, the pilot project was a huge success, and we are excited to continue putting smiles on our teachers' faces! It is such a joy to know that food can bring everyone together: friends, family and coworkers! Food is an instant mood lifter, conversation starter, tummy filler, and always a treasured gift.
So far, we've had Super Smoothie Parties, Cheese and Cracker Soirees and are so excited for all the snacks in the coming months! If you have any fun and delicious staff snack ideas, please send them to us! We would love to implement them throughout the year!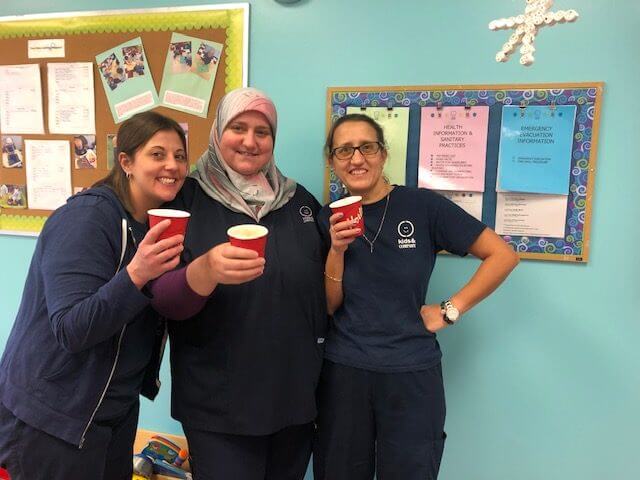 Don't forget to treat yourself in the process – try one of the spectacular smoothies our staff had:
Sunshine Smoothie
1 Cup Strawberry
1 Whole Banana
2/3 Cup Orange Juice
¼ tsp Vanilla
4-5 Ice Cubes
Instructions: get that smoothie party started in your blender and blend, blend, blend!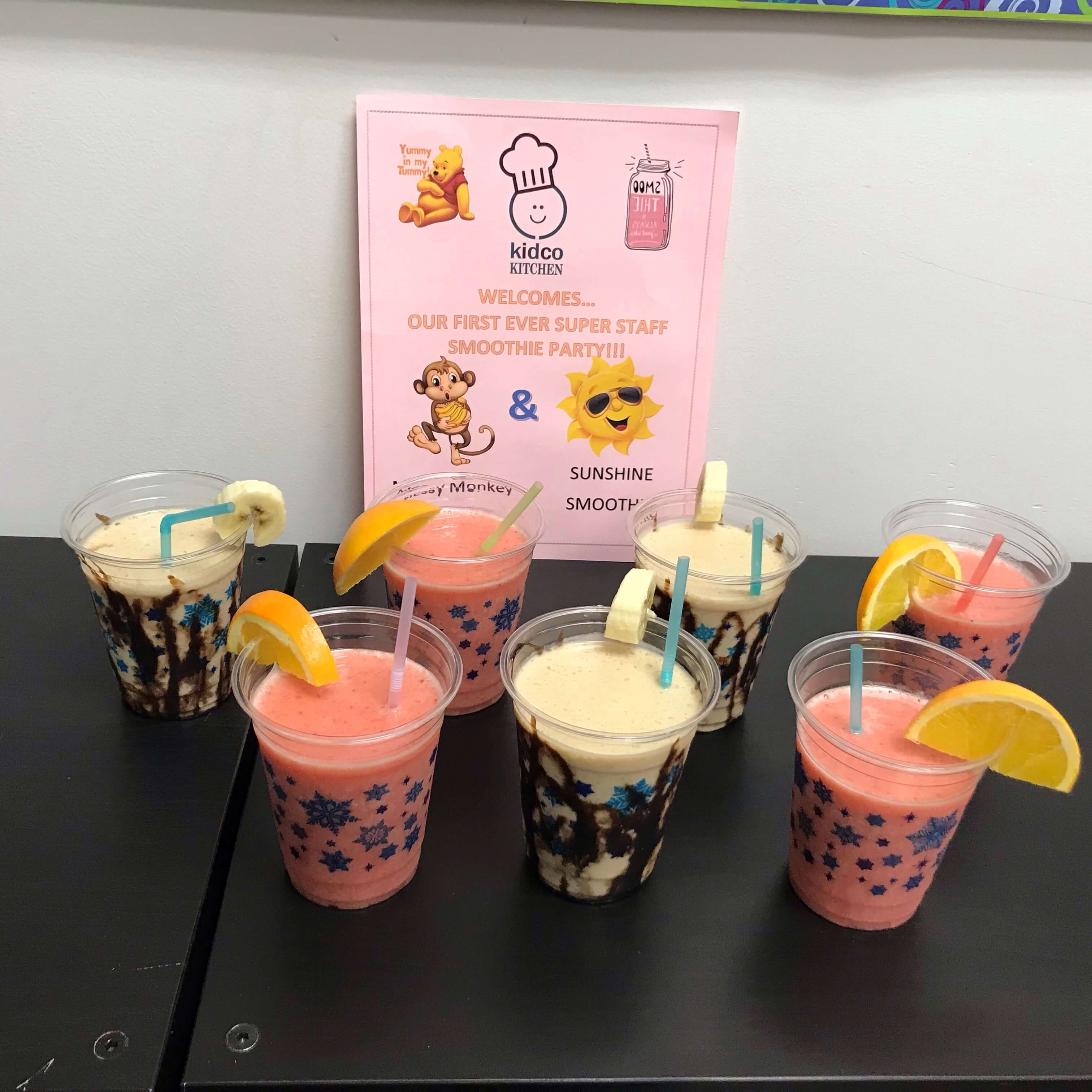 Thank you so much to our Kids & Company family, we could never do it without you! Here's to starting the new year with love, laughter and lots of food!!!
Don't forget to follow us on Twitter @kidcochildcare and on Instagram @cheflisaruscica!
Cheers,
Chef Lisa Ruscica
Chief Food Ambassador
Posted on: Wednesday January 23rd, 2019
Posted by: Lisa Ruscica