Etobicoke (Bloor & Islington)
Our Centre
Our Kids & Company Etobicoke centre (Sun Life Centre) is conveniently located at the corner of Bloor and Islington close to the Islington subway station. Our centre offers families a cozy, intimate, and family-friendly atmosphere in the busy West end of Toronto. We have 5 classrooms and can accommodate up to 74 children ranging from infant to 5 years. Our centre has a family-like environment where all the teachers know each and every child`s name, and form great relationships with all of our families. Our team works dynamically together and takes both pleasure and pride in seeing all of our children grow and transition through each program. Whether our children are practising their Alpha-Mania (pre-literacy), Mini-Masters (art), or Munchkinetics (movement) programs, enjoying nutritious meals from our in-house Kidco Kitchen chefs, or playing outside in our playground, our centre is always filled with happy and smiling faces!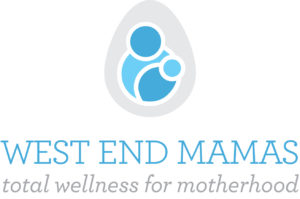 In the neighbourhood? Check out our friends West End Mamas! They are Toronto's only one-stop-shop for prenatal and postnatal health, wellness and workshops.  As a dedicated wellness clinic for mothers and mothers-to-be, they offer a wide range of services including acupuncture, chiropractic care, pelvic floor and regular physiotherapy, psychotherapy and counselling, nutrition, doula services, lactation support and postpartum support. Kids & Company families receive a 20% discount on their initial visit!
Our Centre Information
Address
Etobicoke (Bloor & Islington)
3250 Bloor Street W.
Suite 101
Etobicoke, Ontario, M8X 2W8
Contact Information
416.237.0404
etobicoke@kidsandcompany.com
Centre Hours
Monday to Friday, 7:00 am - 6:00 pm
Parking
There are underground parking daycare spots for 20 minute drop off on P1 at no charge.
Meet the Director
My name is Stephanie Samanica and I am the Director at the Kids & Company Etobicoke centre. I have a diploma in Early Childhood Education from Seneca College and have been working in the child care field since I was 15 years old. Prior to becoming a Director, I was a teacher in the infant room for 6 years. During this time I gained invaluable experience and a thorough understanding of our proprietary programs, child development and the daily classroom routines.
Beyond the world of child care, I enjoy spending time with my partner, David and I am the mother of two lovely boys, Adamo and Luca. My children are amusement park junkies, so we spend most of our summer visiting Canada's Wonderland, Centre Island, The Ex, or any other outdoor park. They also love jumping on our trampoline, swimming, and just being active. They really keep me busy! My dream vacation is going to Disneyland as a family…maybe coming second on my list to seeing Hawaii with my husband. In my spare time, I like to go out dancing and have barbecues with my friends and family. I also love to relax with a good book or explore my neighbourhood while on a jog. Now that you know a bit more about me, I would love to meet you! I hope you come to visit our Etobicoke centre and see for yourself how Kids & Company can provide the right care and education for your child.